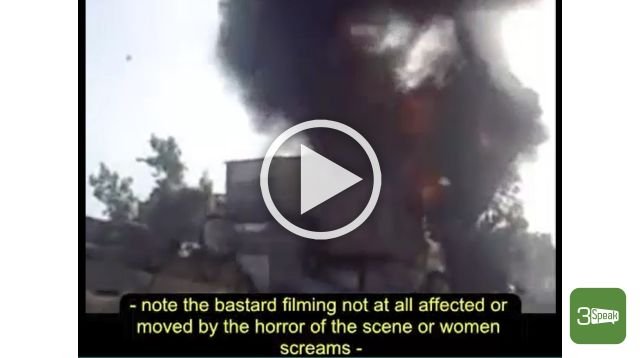 ---
If you accept the opposition in your country to get weapons from other countries and bomb your cities with them, then we pray you get such an opposition. If you don't, and you're from a country that is supporting the 'peaceful armed opposition' in Syria, you should protest at your government and tell them you don't like to witness the same in your neighborhood.
Video part of Syria News Archive - 19 March 2013
Syrian people witnessed the hatred of the western citizens firsthand with the support offered by the western governments to these terrorists from the very early days of the Syrian crisis, that's why the vast majority of the Syrian people didn't fall for it and didn't support the terrorists, many fled outside the country when the terrorists infested their towns and villages.
---
Follow @ArabiSouri
on Twitter: Arabi Souri
SyriaNews: www.syrianews.cc
Patreon: Arabi Souri
Donations are highly appreciated, just click on the Donate button via PayPal or Credit Card: Donate
#Syria #Iran #Russia #InformationWar #Wahhabism #Zionism #alQaeda #FSA #Nusra #ISIS #Terrorism #Saudi #Qatar #Israel #Net #Neutrality #Mainstream #MSM #Control #WarOfTerror #RegimeChange

---
▶️ 3Speak