@tarazkp wrote a great post, and while trading it is 6am in the morning for me, after about half a bottle of whisky and a long session of sexting while watching the soft pump happening on STEEM and blaming myself for being weak hands having sold most of it @ 8450 Satoshis, I made myself the first coffee of the day, effectively putting the whisky aside.
I cannot stop thinking in the phrase that hooked me to that post... "Snorting cocaine off a hooker's bare ass"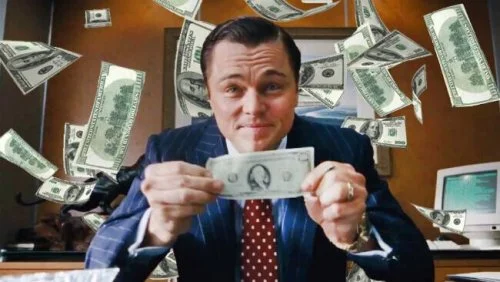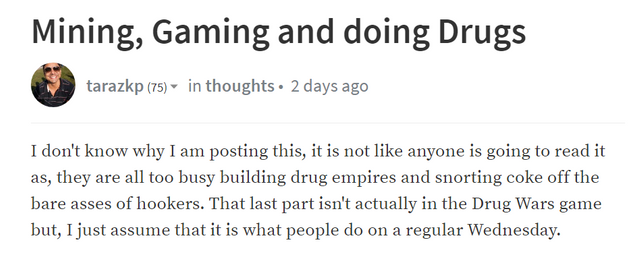 And I started to wonder what would that feel like... Here I am in my lonely office in front of my 2 36 inches screens, I feel i am living in AnarCapulco already and I have achieved financial independence.



So how the hell one gets to end up snorting C off a H B A ?
I guess the first step would be to visit one of those escort pages that offer the Girlfriend experience, then find a dealer and get some C, afterall it will be easy to get access to her bare ass and start snorting...
But wait... Escorts charge by the hour, so I rather get the drugs first. Uh?.. No I'm a trader, and only that, I am a Crypto trader...
Who cares how much a hooker charges or how many hours will we roam the city looking for a dealer that is awake and working at 6am on a saturday...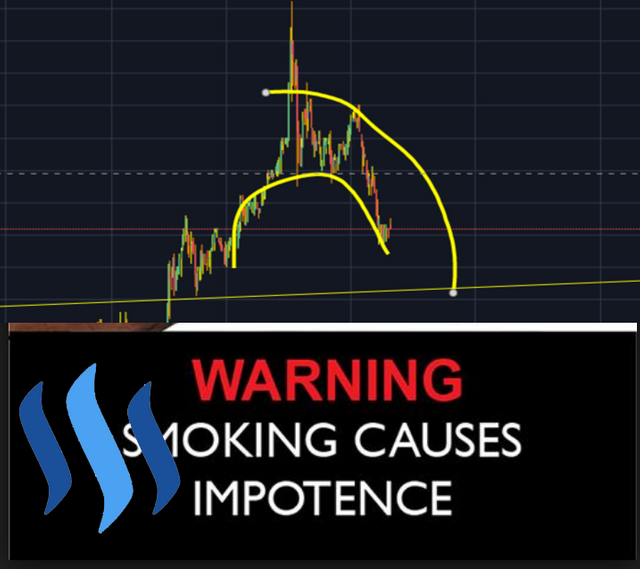 In the mean time the soft pump seems to have stopped.
Maybe now it will retrace below my exit level and I can come back not being STEEM richer, but wiser nonetheless.
I ran the numbers...
C is really expensive and also cut with a lot of shit, I sold my Steem cheap, now i have only useless BTC I cannot pay hookers or escorts GFE with BTC... I need FIAT...
I concluded that it was all a drunken induced fantasy and went back to sexting... Also concluded that; I need more STEEM...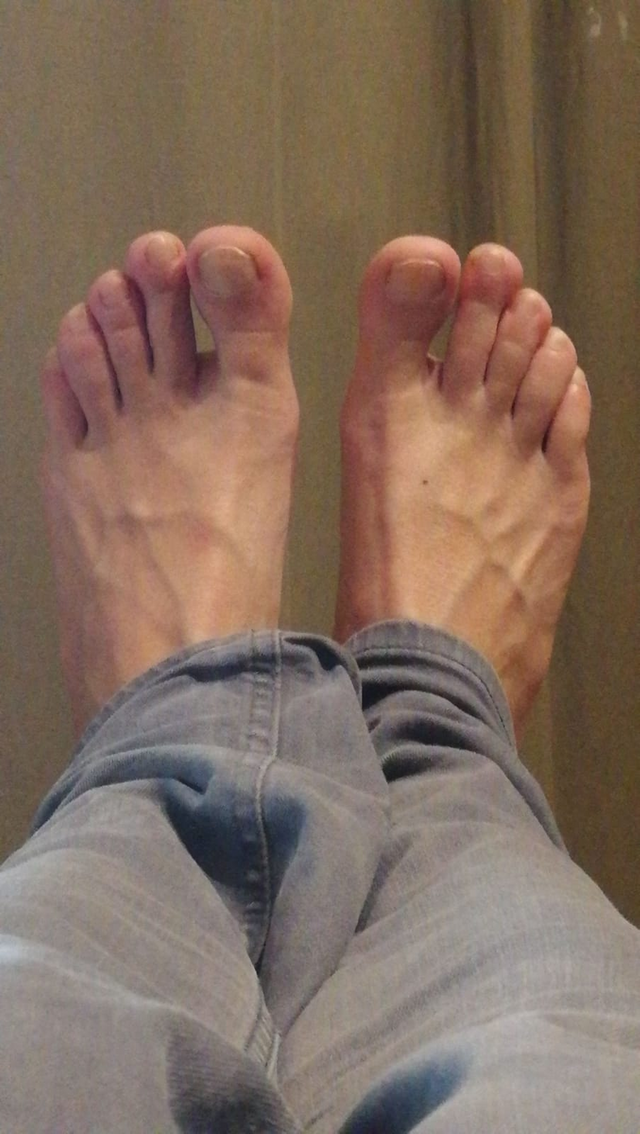 So here I am...
Looking at my feet and wondering if one day i will be able to enjoy all that, and hating myself for missing a 15% profit from my exit point...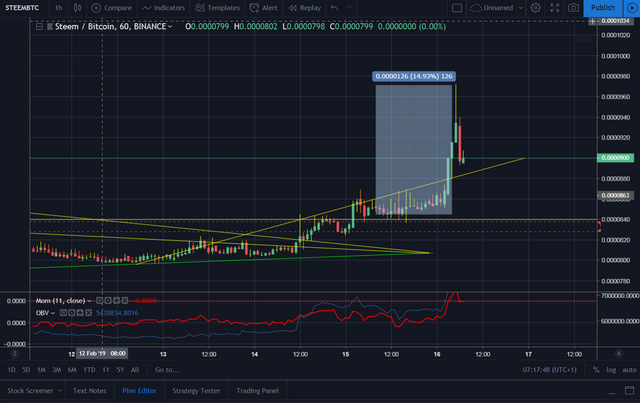 This post is whole bullshit, I would not know in which drawer i can find cocaine, let alone a dealer or a hooker, it is a work of fiction and i pledge the 5th amendment and the Francisco de Miranda rights , the picture of de caprio i stole from google images, and the others are captures and shit, the pict of my bare feet is mine unless i say otherwise

"Plan the trade and trade the plan".
What do you think?
Over the long term I need to be Bullish on STEEM hopefully I will be able to put more SP on my account once i finish this operation.
If you like my journal of trying to make a shitload of steem please comment
Vote | ReSTEEM | Follow | Love | SteemON