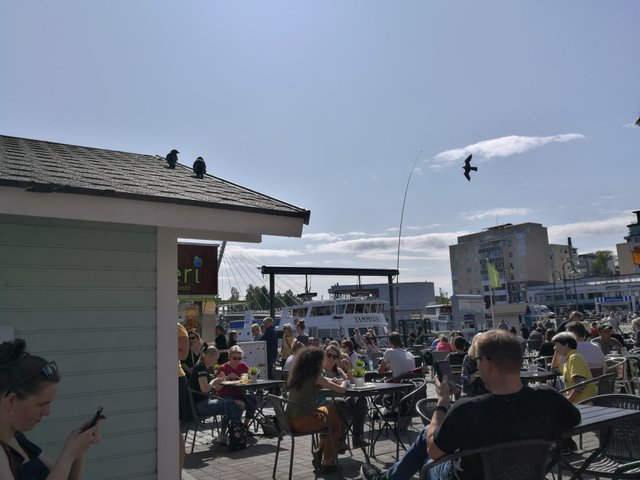 "So, what do you think about that hawk Octovincius?"
"What hawk! What hawk?! ...oh you mean that fake bird over there."
"Yes. That one."
"Well Stronimius, humans are pretty dumb animals, but you gotta give them few bonus points for trying."
"Pity points you mean."
"Yes. You're right."
"Though, I haven't seen any pigeons here. So that's a good thing."
"Yeah. I think the seagulls would agree with us."
.
.
.
"Think I'm gonna continue with this kebab wrapper."