Inspired by our lovely @jaynie I post my morning mantra today. Share the love and wisdom, sharing is caring.
Traces of love
"The only important thing in life is the traces of love we leave behind when we leave."
Albert Schweitzer
---
Each of us certainly wants to leave something when we go, but has anyone thought about leaving love?
The future generations will be ebbed of a lot, but targeted love is a rarity.
How many moments in your life can you remember to have gone in love - without returning...?!?
How many people will be able to say that you just left love in them?
The norm is that you hardly remember anyone and if you do, you rarely remember their warmhearted nature or unconditional devotion or their loving heart.
When people go their separate ways, a shadow of memory remains. Usually the negative sides or the sad ones stay in our minds.
Do you have someone who has left a trace in your heart?
Leave me your feedback.
Your @LotusFleur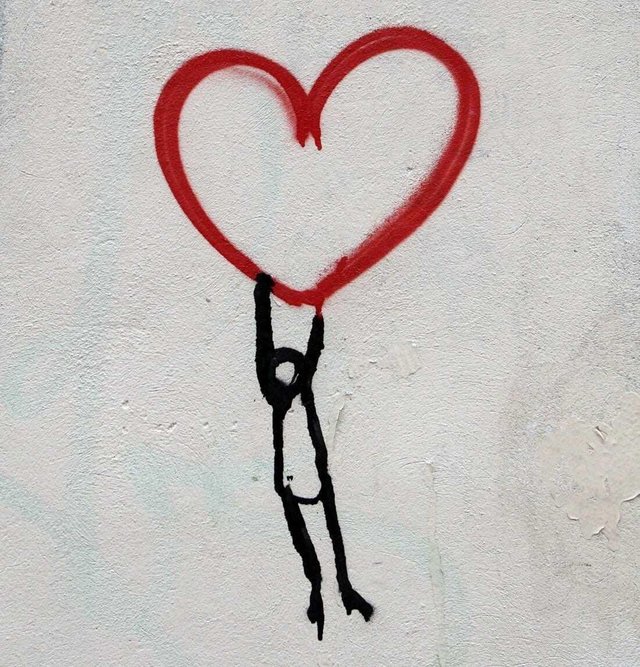 Inspirado pela nossa adorável @jaynie, coloquei o meu mantra matinal hoje. Compartilhe o amor e a sabedoria, compartilhar é cuidar.
Traços de amor
"A única coisa importante na vida são os traços de amor que deixamos para trás quando saímos."
Albert Schweitzer
---
Cada um de nós certamente quer deixar alguma coisa quando vamos, mas alguém já pensou em deixar o amor?
As gerações futuras serão reduzidas a muito, mas o amor direcionado é uma raridade.
Quantos momentos em sua vida você consegue lembrar de ter se apaixonado - sem retornar...?!????
Quantas pessoas serão capazes de dizer que você acabou de deixar amor nelas?
A norma é que você mal se lembra de ninguém e se você se lembra, você raramente se lembra de sua natureza calorosa ou devoção incondicional ou seu coração amoroso.
Quando as pessoas seguem seus caminhos separados, uma sombra de memória permanece. Normalmente, os lados negativos ou os tristes ficam em nossas mentes.
Você tem alguém que deixou um rastro em seu coração?
Deixe-me seu feedback.
Seu @LotusFleur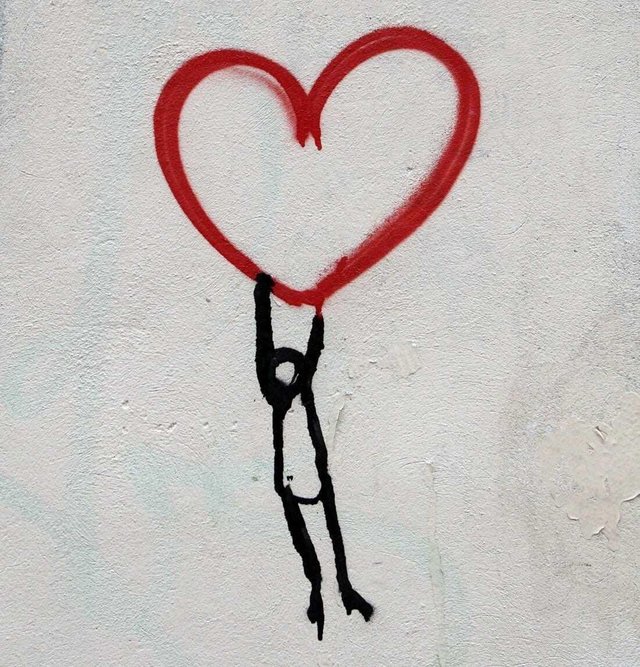 Inspiriert von unserer lieben @jaynie poste ich heute mein Morgen-Mantra. Teile die Liebe und Weisheit, Teilen heisst sich um etwas zu kümmern.
Spuren der Liebe
"Das einzig Wichtige im Leben sind die Spuren der Liebe, die wir hinterlassen, wenn wir gehen."
Albert Schweitzer
---
Jeder von uns möchte sicherlich etwas hinterlassen, doch hat irgendwer daran gedacht Liebe zu hinterlassen?
Den zukünftigen Generationen wird ja einiges verebt, doch gezielt Liebe ust eine Seltenheit.
An wie viele Momente in deinem Leben kannst du dich erinnern in Liebe gegangen zu sein - ohne Wiederkehr...?!?
Wie viele Menschen werden sagen können, dass du einfach Liebe in ihnen hinterlassen hast?
In der Norm ist es doch so, dass man sich kaum an jemanden erinnert und wenn doch dann selten an dessen warmherzige Art oder bedingungslose Hingabe oder an dessen liebendes Herz.
Wenn Menschen getrennte Wege gehen, bleibt ein Schatten der Erinnerung erhalten. Meist die negativen Seiten oder die traurigen.
Habt ihr jemanden der eine Spur in eurem Herzen hinterlassen hat?
Hinterlasst mir gern euer Feedback.
Eure @LotusFleur

#mantra #inspiration #spirituality #powerhousecreatives #theluvbug #philosophy #life #poetry #love #community #steemitbloggers #wordoftheday #quote #psychology #memory #liebe #writing #freewrite