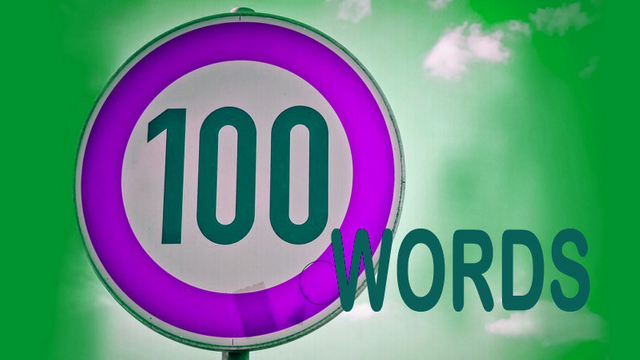 Life has been busy at The Writers' Block! Circling back to our recent 100-word short story contest, it's time to announce the winner.
First, a little about the process. This was a two-phase contest. In Phase 1, writers submitted 100-word short stories based on the two prompt words, oxygen and answer. Their objective was to draft a story of exactly 100 words that included:
One or more characters.
A conflict.
A story arc.
A resolution.
The plan was to choose five entries from the submissions and assign these writers to mentors from The Writers' Block on Discord to help the writers revise their stories, and resubmit them for phase two of the contest.
In "best laid plans" fashion, Hard Fork happened right at that time, and it was very difficult to accomplish anything on Steemit for a few days. But we did get four intriguing entries!
All four writers resubmitted their revised and polished stories for Phase 2, and the results are wonderful. The entrants were @tanglebranch with "Just Breathe,", @theironfelix with "Heel Trippings," @bohemian.machine with "Jealousy, and @cheekah, with "Defiance." The writers worked with their TWB mentors to revise and polish their stories, which was a fun and lively process for all involved. At the time of writing, they are not yet past payout, so please stop by the posts and give these hard-working writers some support and appreciation.
Finally, we had an independent judge, @negativer, who was not part of the editing process, read all of the stories with names removed and choose a winner. His choice was @bohemian.machine's powerful story, Jealousy. Congratulations! You win 20 SBD.
Thank you to all participants, and thank you, @negativer, for judging the contest!