The Hive
Howdy folks'.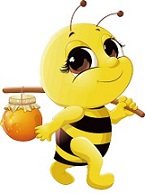 Let me start this post by alienating myself. I will probably do so by the end of the post anyway when I voice my opinions. So I write forth with no consideration of whom I may offend or alienate myself or *The Hive* community from. It is the personal opinion of "Jan23com" and not the opinion of the members of *The Hive*. I think you all are doing things with very little thought outside of a circle you are in. You all are doing it wrong by concentrating on patches.
I see the positive side to many communities for various reasons. The benefits they offer to artists musicians the platform they provide to expand the visibility of other members to the platform. Some the time they put to attracting a wider range of user to the platform. I can see the value other communities have to offer. I take advantage of some of them for The Hive.
Crypto, I hear this mentioned often when I ask others about solutions. Crypto and the block-chain can take the power that financial institutions hold over us. When I look at the majority of those involved in Crypto that come to my view. I see the same greed possessed by the bankers who are spoken against. The want of a better financial balance. Back door deals and manipulations are no different it seems. The benefits will go to those who have the finance to invest.

The Hive I like to think of as an opportunity to bring about change to the world and improve the quality to everyone on an equal basis. The same as any other project out there, we believe we have something to offer. We do not have a specific genre to promote. The availability of resources for the fundamental needs in life we feel should be provided. Here, the same as with other projects, everything relies on finance. Getting that finance is the hardest part of any project.
At the current value of Steem, we would like to grow to 400K in SP to have a viable option of investing in physical world projects. With Steem at a value of 0.82 gives a reward of just under 20 Steem. That is 7.50 Steem and 7.20 Steem power in a reward. This liquid reward is what I propose is put toward physical world projects. Personally I would target four million, I expect many would be thinking me ambitious searching for forty thousand. We went with the middle ground.
These physical world projects provide dividends back to Steemit by way of share rewards. The shares a member holds can be calculated by the measure of votes shared with the community along with delegations or Steem/SBD transfers. This holds a greater advantage to any investor into Steemit. Not only do they have the investment they place on the Crypto value. It offers remuneration from outside sources of income in a dividend share for delegated or invested Steem.

I do not study where the finances of other communities go. I do not know what every community out there does. I do see them promoting witness and I do see the constant request for support, the same as The Hive. I never hear what the goal amount needed to be raised is or how much of that goal has being raised. I have explored more in more places. Learnt a few things about a few things. I still know less than I do.
The majority of groups have a different function and are being designed toward a specific function. To promote a specific area of expertise, or projects of similar content music art writing. They give the opportunity of great benefit to those who are involved in those circles. With many of these projects I see the post is made by a personal account for a legitimate reason. The liquid Steem is transferred then to the account which was being promoted. This is really cool as then two get rewarded both the community it promoted and the poster. What a great deal.
There is foundations laid down for the progress of many projects. There is very little effort done toward making a change. Promoting oneself or promoting the project involved in is all which happens. A reliance on a constant need to gather finance from outside sources for projects becomes the normality of the project. Every time there is something needed, a new drive, a new initiative is searched for, something to bring more votes. To generate the funding again to repeat what was done once before.
We all dream of the success of the Crypto we hold. Nothing is set in stone that any of them will hold any value tomorrow. We are taking a gamble on a what if and maybe. Any positive movement is a plus, nothing more than that. The privilege offered to us now here on Steemit is not something which will come to many generations. This opportunity is the chance to finance change in the systems which govern and control the finances available to us. While we are constantly led from one project to help to another. The foundations crack further beneath what we repair.
Am I and the regular ten readers to our posts, the only ones who believe more can be accomplished together? Imagine if just for one vote once a week if everyone voted to the same post and we done this for a year. How much we would have invested in the physical world. This investment can return to Steem increasing the value of your investment in Steem and Steemit. There are many entry points to a project like this that can compliment other projects which rely on donations.
ICO's and Tokens everywhere. The volume of them alone shows how many are chasing the riches. The need for so many alternatives is a joke. Why not support to consolidate the strength of a Crypto you are actively involved with. Investing a Crypto in a Crypto seems a bit of a spiral down to me restricting expansion. FIAT was invested into Crypto. Why not Invest Crypto into what FIAT normally does. If you want to take control over finance away from banking and financial institutions. This is how.

Does the creativity of the Steemit platform have to be limited to Art Music Composition Poetry or Entertainment. Can we not take all those to the physical world too. By being creative with integrated systems complimenting each other.
First we have to find out,
If we can come together.
You are welcome to join our Discord Server at
https://discord.gg/SQ3zSsp

Some other groups I invite you to take a look at are:
The @IFC Discord group: https://discord.gg/uSGDtKR
The @cryptoempire Discord Server: https://discord.gg/9JhyHXg
The @asapers Discord Server: https://discord.gg/2gJD7PW
The @buddyup Discord Server: https://discord.gg/3d5H3K8
The @steemitramble Discord Server: https://discord.gg/QJzP2zm
The Hive witness vote has been given to
@danielsaori @yehey @pharesim @yabapmatt @steemcommunity @enginewitty @jackmiller
All these witness have come at the recommendation of
Jan23com to the The Hive.
They do not reflect the opinions of individual members of the group or the group as a whole.
All the Hive Logo's and Banners graphics are provided exclusively
by
@Charisma777
**