Day #11: Growing My Own Cannabis | The Diary Game 06/09/20
Part of the reason I moved to Colombia, was so I could get the heat off my back. By heat I mean, the 5-0, the Law Dogs, the soulless Order Followers who kidnap and extort us for non-violent crimes (everything you can imagine is basically illegal - so don't go judging me yet), in the name of "keeping the peace."
What I didn't expect to find, was a culture completely polarized to the use and cultivation of Cannabis.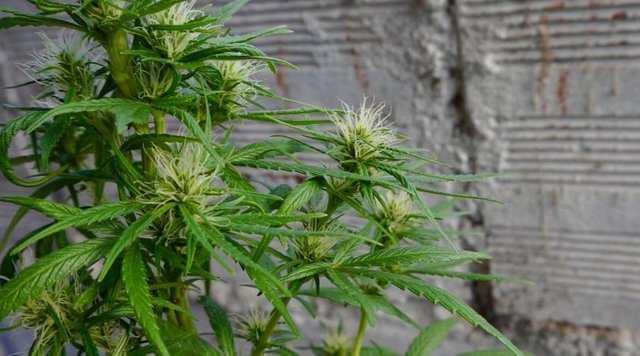 Dear Diary - I am Growing My Own Cannabis
One of the multifaceted reasons I live in Colombia, is because I can grow and smoke the sacred herb without being kidnapped or extorted for it. When Moses burned the bush with God, it was probably preparing him mentally for what he had to do to get his people out of Egypt. Ok, maybe that is a weird example, but Genesis even says "I give you all Seed-Bearing-Plants." Praise the Lord, Cannabis is a seed-bearing plant. It is a miracle that can heal your body both mentally and physically.
Disclaimer: Cannabis cannot heal spiritual sickness - only Jesus Christ can give you the eternal salvation you need to heal deep issues.
Texas Tea Party by Benny Goodman and His Orchestra (Foxtrot)

Life is good, and Cannabis is good for you. Unless it isn't. People who have bad reactions should try a different strain or variety, then decide a second time. If it isn't for you, I completely agree that you shouldn't use it. But, don't demonize a plant because you have been socially brainwashed by the Government.
The definitive work about Cannabis, is called "The Emperor Wears No Clothes," by Jack Herer. Published, in 1993, Jack pulls from extensive historical research involving newspaper clippings, hours spent at library archives, and interviews of many people who had sufficient accreditation to speak intelligently about the topic.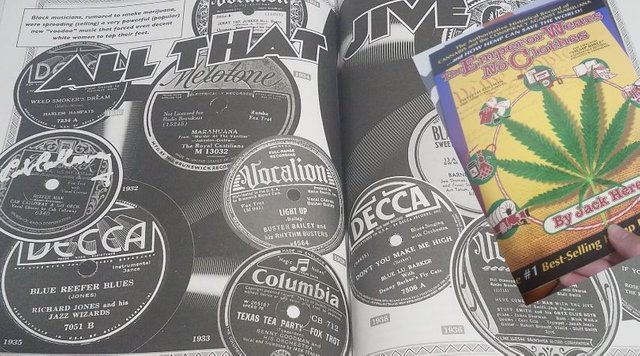 Would you believe me that Cannabis was demonized by big business for the sole purpose of creating oil, cotton, wood fiber, and medical monopolies? No? Then you better buy this book, or keep reading.
I am going to try to give you a fast and dirty overview, with a few quotes from the book, their page numbers and then an affiliate link below, so you can go out and buy your own copy, because this is important stuff. All sources in the book have FULL citations.
Page 66: "From 1850 to 1937, the U.S. Pharmacopoeia listed cannabis as the primary medicine for more than 100 separate illnesses or diseases.
Page 69: "Some 10,000 studies have been done on cannabis, 4,000 in the U.S., and only about a dozen have shown any negative results and these have never been replicated."
Page 70 - in an Excerpt from the Los Angeles Times "Medications Kill 100,000 Annually, Study says."
Page 121 "By the start of this century almost four generations of Americans had been using cannabis. Virtually everyone in this country was familiar from CHILDHOOD on with the "highs" of cannabis extract - yet doctors did not consider it habit forming, anti-social or violent at all, after 60 years of use."
Even much of the early Jazz/Blues music of the United States was heavily impacted by it as many of the musicians, people like Cab Calloway, felt that smoking it helped them connect better with the rhythm.
Blue Reefer Blues by Richard Jones and his Jazz Wizards (1935)
The most exciting part of all this, is that we live in revolutionary times. If the entire world were to sit down and actually read this book, I think by dawn we would hear the cry of revolution everywhere. This plant has the ability to heal the world and much of our natural environment, if cultivated as hemp or cannabis, or both.
You would be surprised maybe to discover that I have cried out to Jesus so many times to take away the desire, or the need for it - if I truly should not be using it. And, if the desire one days disappears that is ok too. Life is for living, and it is not a sin to feel good in your head or your body. If it wasn't, we wouldn't have sex - which is excellent for both the head and the body.
The point is, that often TRUTH is much stranger than fiction. Are you ready to jump down the rabbit hole?
To buy your own copy of this book on Amazon.com, plus a financial help to support my work, click here: https://www.amazon.com/gp/product/B086N2Q318/ref=as_li_tl?ie=UTF8&camp=1789&creative=9325&creativeASIN=B086N2Q318&linkCode=as2&tag=coffeeaxistra-20&linkId=e9f7cf1f04f2bf04605363fcb6786297
For more open minded adventures, be sure to read my previous posts, and the future ones. Come along the dusty and dark pathways of my mind as I unravel ideas and concepts that relate to the world we live and interact in.
I want to give a quick shout-out to some new friends, @canna-curate, @jonyoudyer and @greenhouseradio, two Steem-ers who are dedicated to topics related to growing and using Cannabis. Rock on friends!
Don't even doubt for a minute that...
If you feel a kindred spirit in my diary about times of coronavirus, pressure and overcoming - then do your part to help a neighbor get through to the other side by upvoting and/or giving me a resteem of this post. Tell a friend - and join #thediarygame so we can all bring home the rewards of high quality content curation on the @SteemitBlog ecosystem.
Here Comes the Man With The Jive by Stuff Smith and His Onyx Club Boys (1936)