THE DIARY GAME: 22/8/2020: I JUST BECAME A GOD FATHER
22nd of August will forever be recorded in my history books and it's not because something happened to me directly but because this happened to people around me and it's worth talking about.
I started with jogging as early as 6 am on soon as I woke up from the bed. I decided to jog to Ikeja Ikeja because it's been a while I jogged theirs.
It took me more time than usual as I was feeling the cold at first but after I had jogged a little longer then I started picking up the pace.
Took me over 1 hour and 30 min to complete the jogging and when I got home, I quickly freshened up before laying on the bed to surf through the net.
After about two hours, at about 12 noon while still surfing my phone, I got a call from my friend Wale that is wife just gave birth to a baby boy in the hospital at ikotun, Lagos state, Nigeria.
I was overjoyed and I quickly changed into something nice before making my way down to ikotun, Lagos state, Nigeria.
While on the way, He sent me a picture of him and his newly delivered baby and I felt very happy for him because his baby was in good health.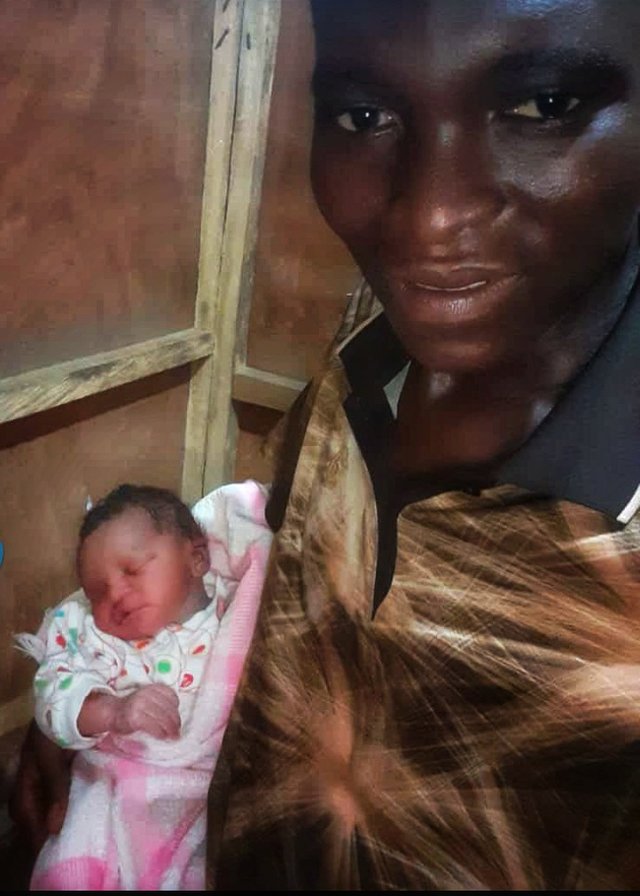 Wale and his baby at Lifecare hospital at Ikotun, Lagos State, Nigeria
In getting to the life care hospital at ikotun, my friend Wale was delighted to see me and as I made my way into the hospital I saw the baby on his maternity grandmothers leg.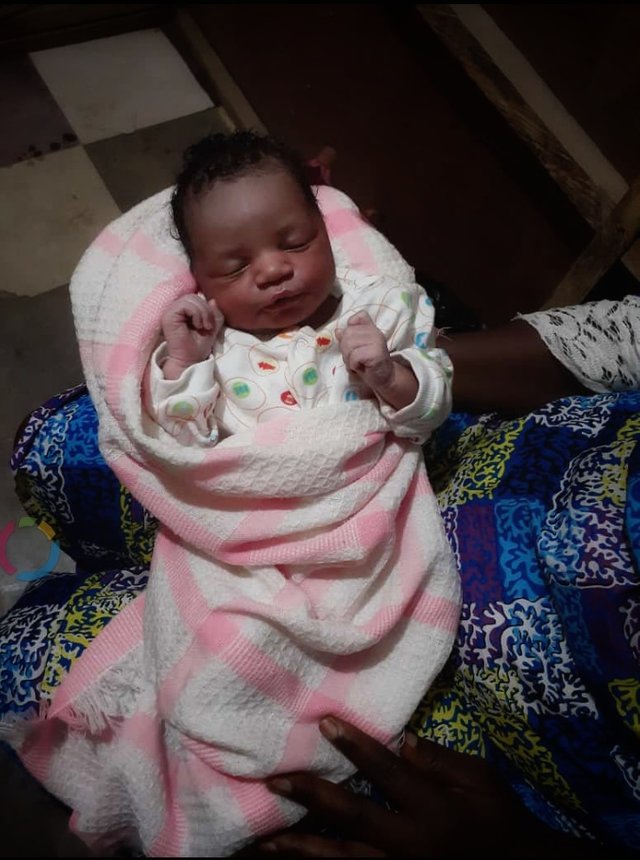 Baby at Grandmother laps at life care hospital at ikotun, Lagos state, Nigeria
I could not carry the baby yet as it was family only and I stayed around and talked with my friend. It was already late so I had to sleep over at his house at ikotun since his wife was advised by the doctors to stay still at the hospital to monitors then both.
At about 9:45 pm we are already at his place and I drank just a coca-cola soft drink before sleeping off
That was how my day was spent on the 22nd of August, 2020. I hope you enjoy reading it.
**
Also throughout the duration of the 50 days #thedairygame, I have set my post payout to 100% steem-power payout
I am part of team #9jafive. A group which consist of Five Nigerians.
---
Thank you @steemitblog, @steemcurator01 and @steemcurator for this diary game challenge
The last image were captured by me using my Tecno Camon 11 and it was edited with the Snapseed mobile editing application