The Diary Game (7/6/20): A Day of Bonding with Others
Intro
Greetings fellow Steemians! Welcome to another Monday special of my diary entries. No more dillydallying though. Let us get started!
My Day
I woke up before my alarm time at 9:50. I stayed in bed and just rested for a bit until my paternal grandmother called me on my phone. I was very surprised that she was calling me since she just got out of the hospital (won't go into the details). I was really glad to talk to her. I hope to visit her this weekend with my dad since she will have settled back into her apartment by that point.
I ate breakfast at 11 today. I switched it up though by having Vanilla Chex instead of chocolate granola cereal. I really am quite simple in my breakfast choices. As I was finishing breakfast, my mom had just come back home from a curbside grocery delivery, so I helped unload the bags.
Around 11:30, I called Penn State's disability service to set up a meeting before the fall semester starts to finalize a plan for the semester. I don't need any academic accommodations; rather, all I want is professor flexibility regarding missing classes and making up homework and/or exams in the event that I do have an allergic reaction.
Once my phone call was over, I showered and put on clothes in preparation for a walk with my dad. It was hot today (at least 90 degrees Fahrenheit), but I enjoyed our walk nonetheless. Here is a picture of us together: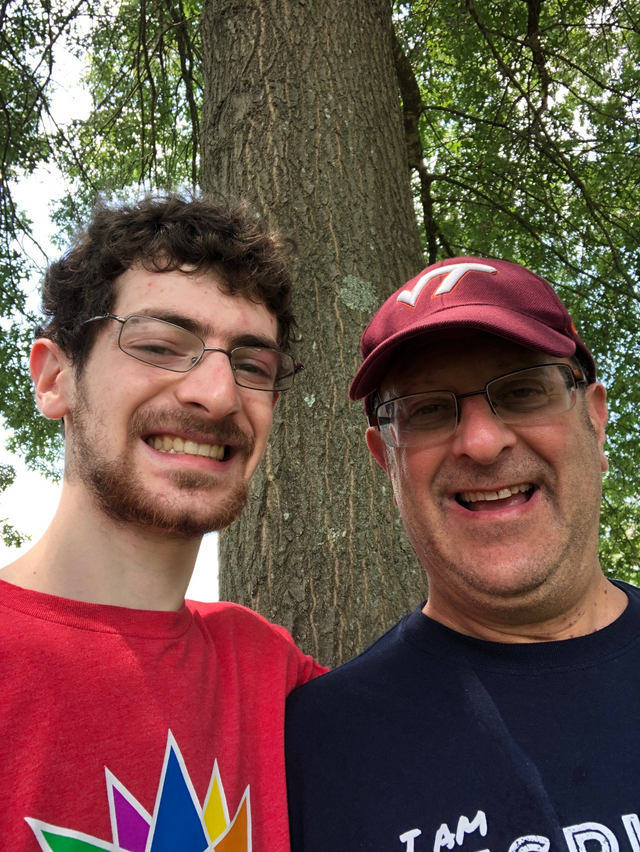 After coming home, I worked on my Steem Greet Achievement #3. My topic for that achievement post was Euler's Identity. I had a turkey sandwich on toasted sourdough bread once I was finished with that post.
Starting at a quarter past 2, I watched ATLA with my friends like usual. The episodes we watched today included "The Chase", "Bitter Work", and "The Library". I was a little distracted during "The Chase" though because for some reason, my Steemit language was changed to Russian, and I was trying to figure out how to fix that. Anyways, here is a picture of @rasmuffin and my friend Matt during our group FaceTime: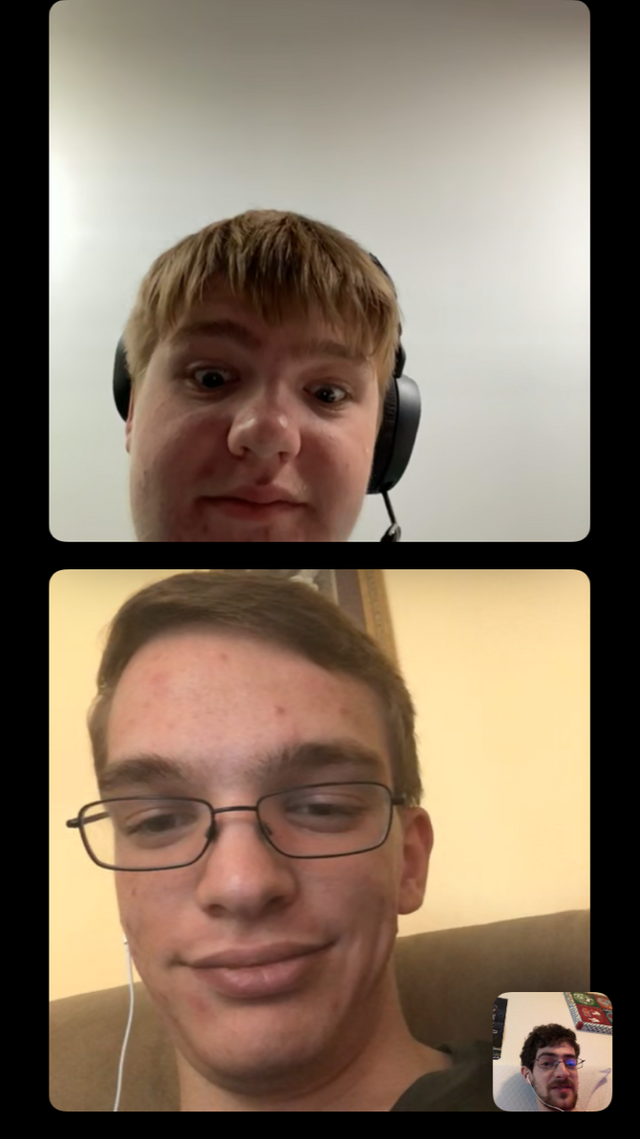 At 4, I turned on the second half of the Tottenham Hotspur (TOT) vs. Everton (EVE) game but didn't pay attention much since I only had one FPL player in the game; also, I was distracted by the Penn State Discord server that I joined as of yesterday. It is a very diverse group of individuals from international students to faculty to freshmen.
A little after the game, I worked out for the first time this week. I did 115 crunches, 55 push-ups, planked for 1 minute and 30 seconds, ran 30 minutes on my elliptical machine, and did 42 arm curls and 36 lifts with two 8 lb. weights. A special thanks to my former gym teacher Mr. Alvanitakis (who we affectionately refer to as Coach A) for getting me to work out in the first place. See down below how far I ran today in terms of total distance: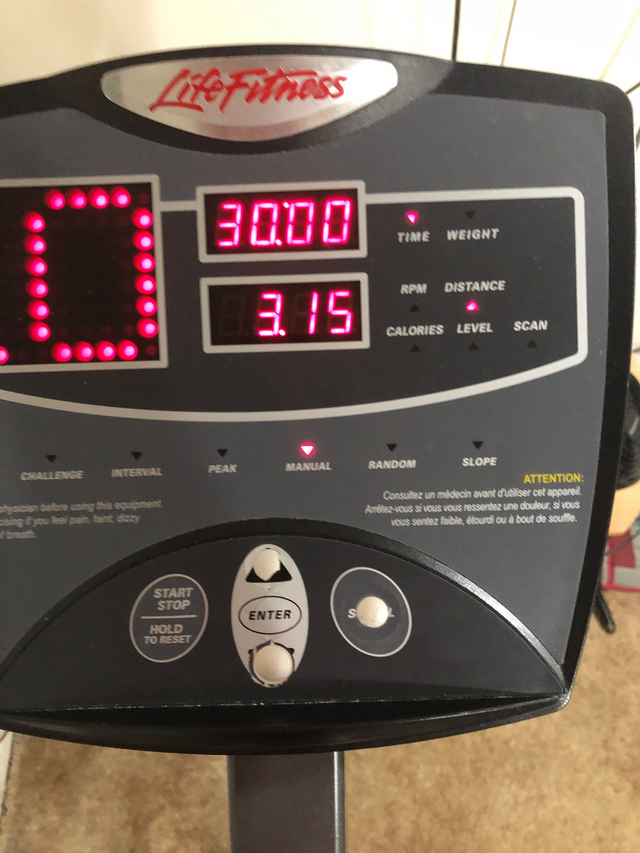 At 6:45, I had dinner with my family. My mom made stir-fry with beef (steak), assorted vegetables (including broccoli, peppers, onions, and mushrooms), and white rice. I added teriyaki sauce to my bowl. She also made a huge fruit salad that contained red grapes, peaches, plums, blueberries, and strawberries. I will say it again: my mom is an amazing home cook!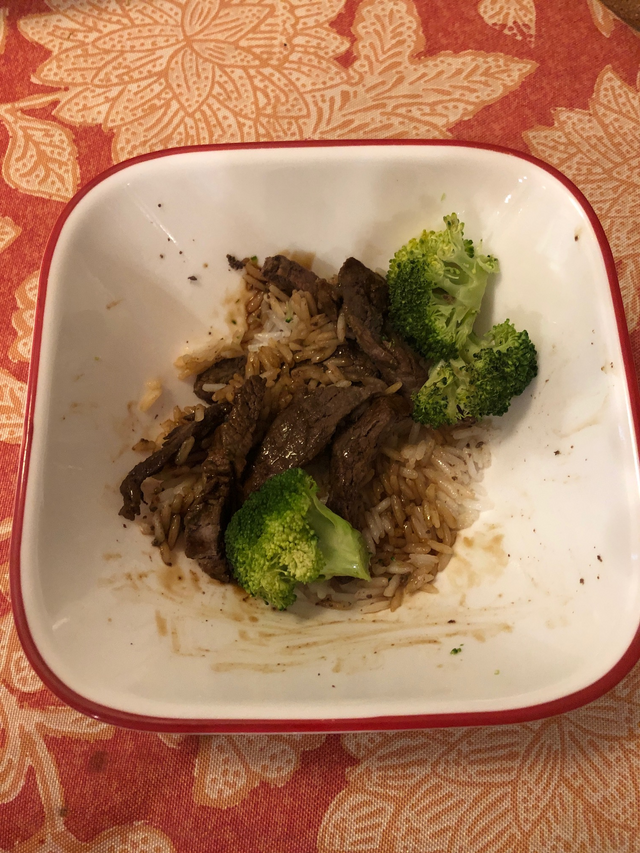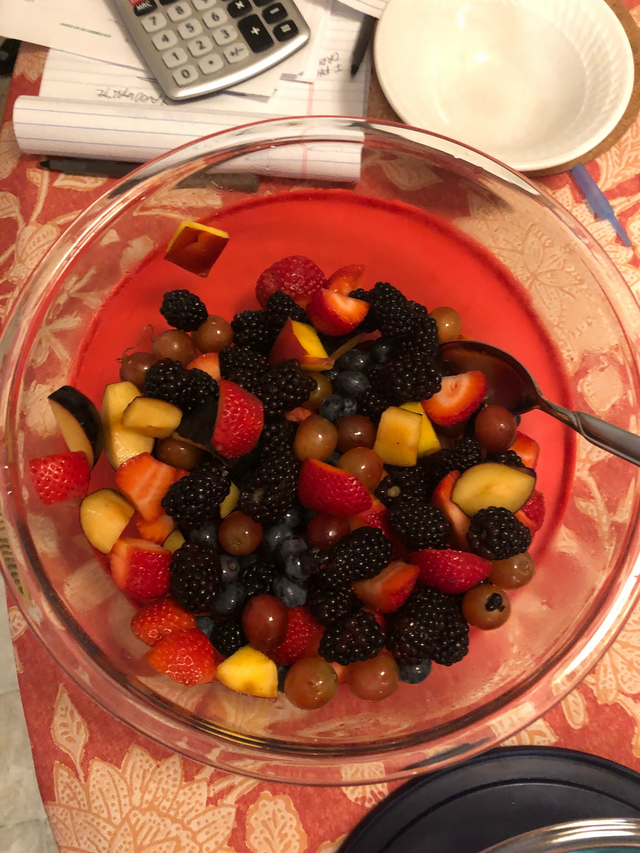 I hope you enjoyed reading today's entry. Until next time!