THE DIARY GAME :22/09/2020【Tokyo,Daily Life】Neighbors gathering in the park 公園に集う人々 :[email protected]
4連休の最終日。
The last day of four consecutive holidays.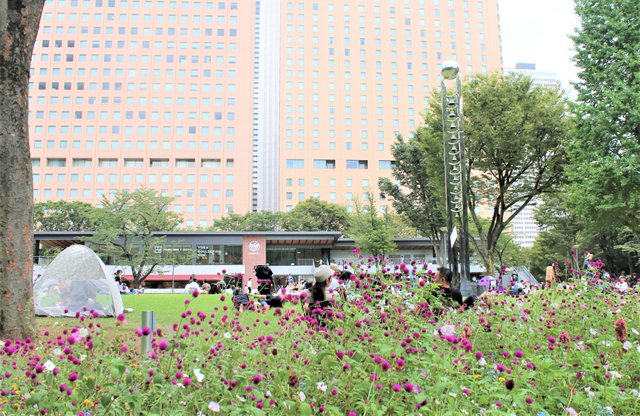 曇り空だったので、遠出はせず、自宅から1ブロックの公園に出かけました。早朝に散歩する場所です。
It was a cloudy sky, so I didn't go out and went to the park one block from my house. A place to take a walk early in the morning.
公園の敷地に入って驚きました。芝生には大勢の人々がいました。彼らはくつろぎ、飲食をし、日よけのテントを張り、自由に過ごしていました。これほど多くの人を見たことがありません。
I was surprised when I entered the park grounds. There were a lot of people on the lawn. They were relaxing, eating and drinking, setting up awning tents and spending their time freely. I have never seen so many people in this park.
■
■■
以前もここに書きましたが、新宿区管轄のこの公園は、工事を経て6月にリニューアルオープンしました。居心地のいいダイナーとStarbucksが新設され、芝生が新しくなりました。これらの事業は、民間企業とのコラボレーションによるもの。これはあきらかに成功例でしょう。
As I wrote here before, this park under the jurisdiction of Shinjuku Ward was reopened in June after construction. A cozy diner and Starbucks have been added, and the lawn has been renewed. These businesses are in collaboration with private companies. This is clearly a success story.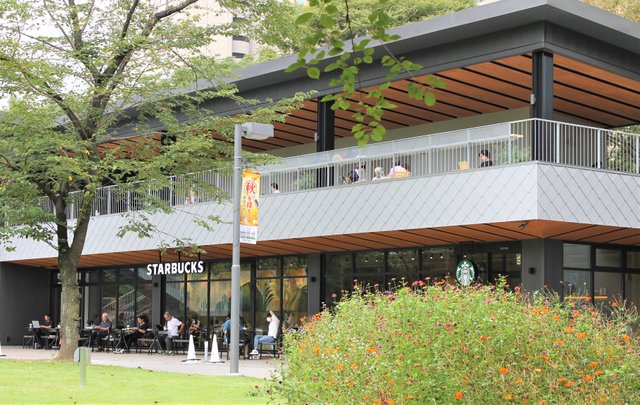 ■
■■
この付近に15年住んでいます。新築物件を購入しましたが、それは完成の1年以上前です。
日本だけなのかもしれませんが、大型物件の場合、完成のかなり前から販売が開始され、客はモデルルームの見学と、パンフレット、販売担当者の説明だけで物件を買います。最低でも3000万円以上の買い物をするのに、考えてみればふしぎなことですが、新築を買いたいのなら、ともかくそのようになっています。
I have lived in near here for 15 years. I bought a room in a new condominium, but I bought it more than a year before the condominium was completed.
It may be only in Japan, but in the case of a large property such as a high rise apartment , sales will start long before the condominium is completed, and customers will buy the property just by visiting the model room, pamphlet, and explanation of the sales person. I will. Come to think of it, it's risky to shop for at least 30 million yen (about $ 285,714). But that's what it is.
そうした理由で、わたしは時々、マンションの建築現場を訪れ、工事の進行具合を見上げていました。
当時、そして入居後も、付近は住宅や店舗が点在する地味な街で、この公園も、木々がうっそうと茂る暗い雰囲気の森でした。やむなく公園を通り過ぎるときは、緊張したものです。
For that reason, I sometimes visited the construction site of the apartment and watched the progress of the construction.
At that time, and even after moving in, the area was a quiet town dotted with houses and shops. This park was also a dark forest with thick trees. When I was forced to pass the park, I was nervous.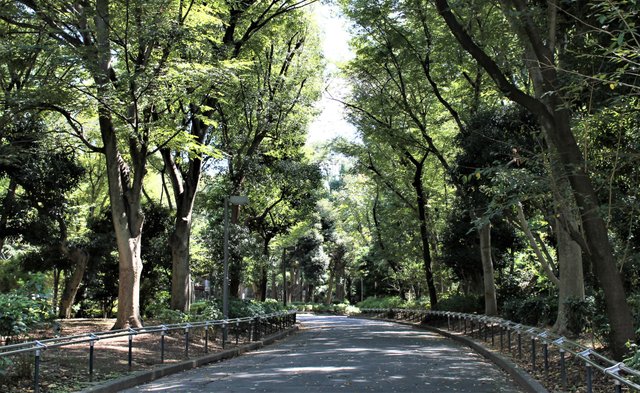 また当時は、公園内に、ホームレスの人々がテントを張って住んでいるエリアがありました。ベンチを住居代わりにしている方々もいました。当局はそれをいやがり、ベンチに横になれないように、2人がけのベンチの真ん中に、仕切りを設置しました。税金を使って、そうしたものをわざわざ設置することには、非常に違和感を覚えました。
At that time, there was an area in the park where homeless people lived in tents. Some homeless people used benches as their homes. Authorities disliked it and set up a divider in the middle of the two-person bench to prevent them from lying on the bench. It was very uncomfortable to use taxes to install such things.
つまり、当時、この公園の運営はうまくいっていませんでした。
In other words, at that time, the park wasn't running well.
■
■■
近年、周辺にはタワーマンションも増え、人口も増加しました。公園にはまず、子供向けの遊具がリニューアルされました。小さな子供たちとその保護者が公園に集い、「普通の」公園のように賑わいを見せたことに、驚愕したのを覚えています。
In recent years, the number of high rise apartments has increased and the population has also increased. First of all, playground equipment for children was renewed in the park. I remember being amazed at how small children and their parents gathered in the park and made it look like a "ordinally" park.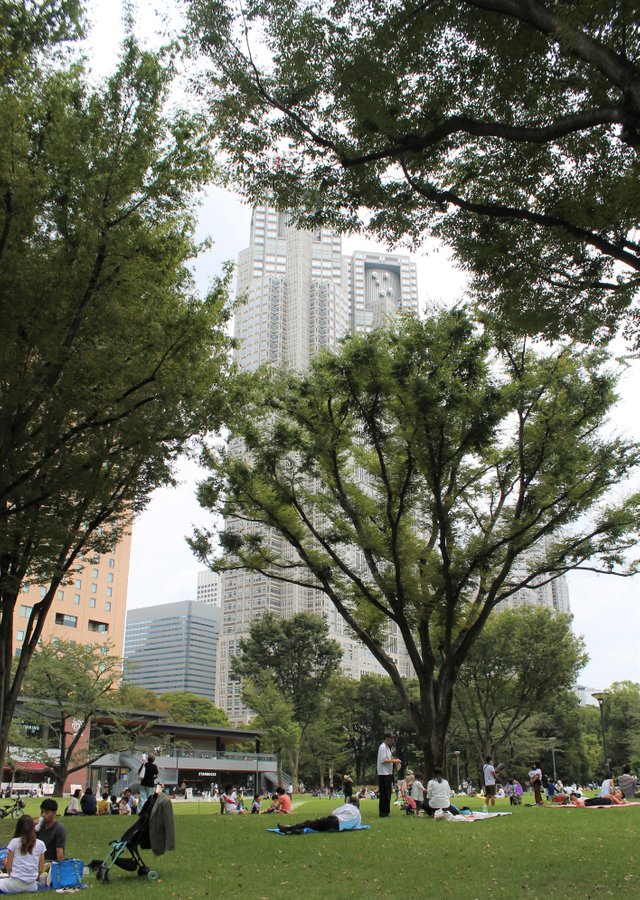 そして今回のリニューアルで、ここは本当に、近隣の人々の場所になりました。幸せそうな人々を眺めるのは、幸せなことです。
And with this renewal, it really became a place for neighbors. I'm happy to see people spending their time freely.
■
■■
@abbey701は@cryptokannon、@yadamaniart、@elitogoldとともに、@japansteemitのメンバーとして #thediarygameに参加しています。
I'm a member of @japansteemit for #thediarygame together with @cryptokannon @yadamaniart and @elitogold .