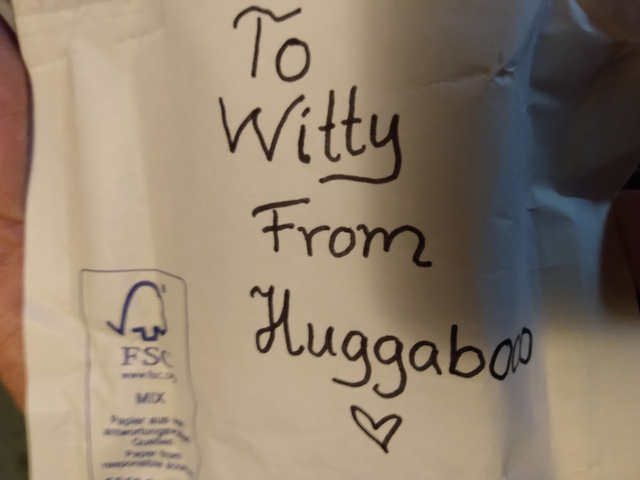 has been supportive of all her friends - and even people she doesn't know - ever since I've known her. That's not to say there aren't other generous and giving people out here, because in
#thealliance
family alone, they are quite abundant. I'm writing this to thank her and let her know that I'm probably not the only one that thinks the world of her. I know she sends out care packages on a regular basis because that's who she is. And, (I) we love her for that among many other qualities.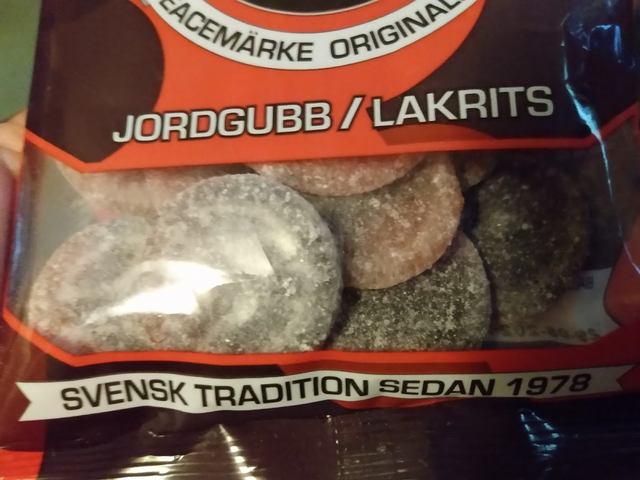 Care Package!
One thing that we like to send to each other is various foods. I sent her some jerky a while back and now she's hooked on that LOL! This time, she sent me an interesting goodie that has flavors I would have never thought to combine. I'm not going to pretend I know how to say what they are, but they are frig'n amazing! It's a licorice gummy candy coated in sour sugar! (She knows I love sweet and sour.) Finally! A candy my kids won't eat before I can enjoy it! LMAO! I say that because I let them all try one and they made some comical faces. Luna said she liked them, but has yet to ask for another, HA!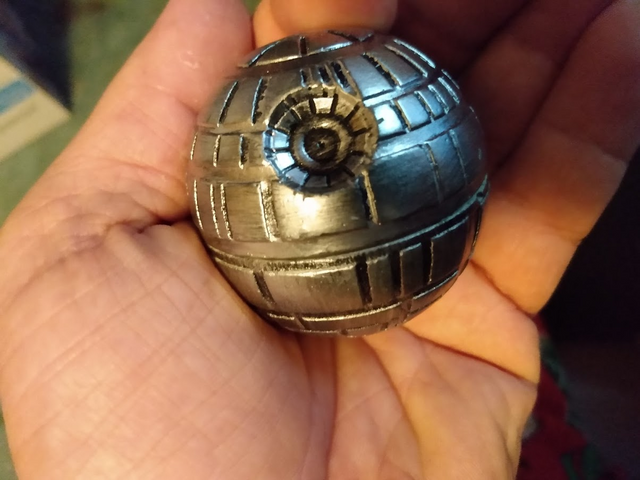 The Death Star!!
Anything Star Wars is badass. She knows I'm a huge fan and also knows I am a hateful smoker. Meaning, I hate that I smoke, but we all have our vices. Her heart, as usual, was in the right place as she sent this along with some other shiny things. Did I say shiny things? Oh ya, I almost forgot -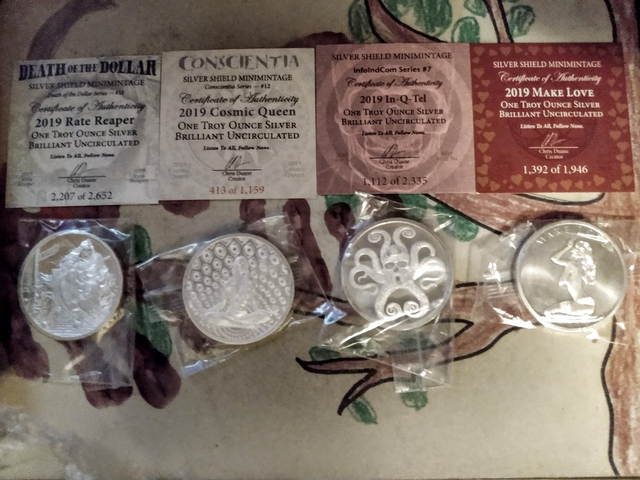 Fuck YA!!!
Not only is she my Huggaboo, but she is also my precious metals P.I.M.P.! Now, seeing as to how some of my followers are stackers and I'm in the clan myself, I will have to make a separate post detailing those sexy ass mother fuckers giving them the proper attention they deserve. This is mostly to honor Sass and say thank you, so, thank you. I don't know how you do it. I do know that you REMEMBER TO BE YOU! And I love you for it!

🧠Zombie Tip #5 from @thealliance.
Spread Love, Not War from @thealliance
Want to join us? Please read this first.
Want to support the fam too? You can -
Join #thealliance curation trail!
Delegate to the family curation account - @thealliance!
50SP - 100SP - 500SP - 1000SP - 5000SP - 10,000SP - 50,000SP



Is Voting WITNESSES difficult?
Let me do it for you!
Set me as your PROXY VOTER!
Manual curator for @innerblocks, @tipu and @helpie



@snook made this badass gif