GrumpyCat Weekly Report Saturday 12 May 2018
05 May - 12 May 2018 @GrumpyCat Activity Report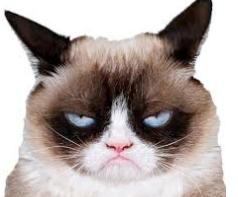 This report is prepared by
@the-resistance
to inform public on the activity of
@GrumpyCat
. All the information in this report is based on facts and data. Any comment is defined as "Comment" in the following post.
Facts & Data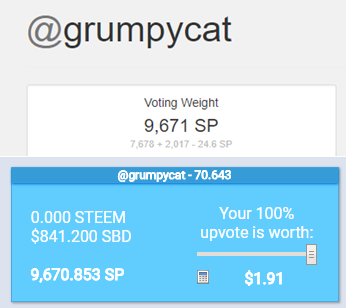 After melting of the account, the total SP of @GrumpyCat account is 9671 SP and the upvote worth at %100 is 1.91 SBD.
Therefore, the activities from @GrumpyCat account are no more a big threat for minnows.
Also as seen from below break-down the main target of @GrumpyCat seems to be @Haejin for the past week.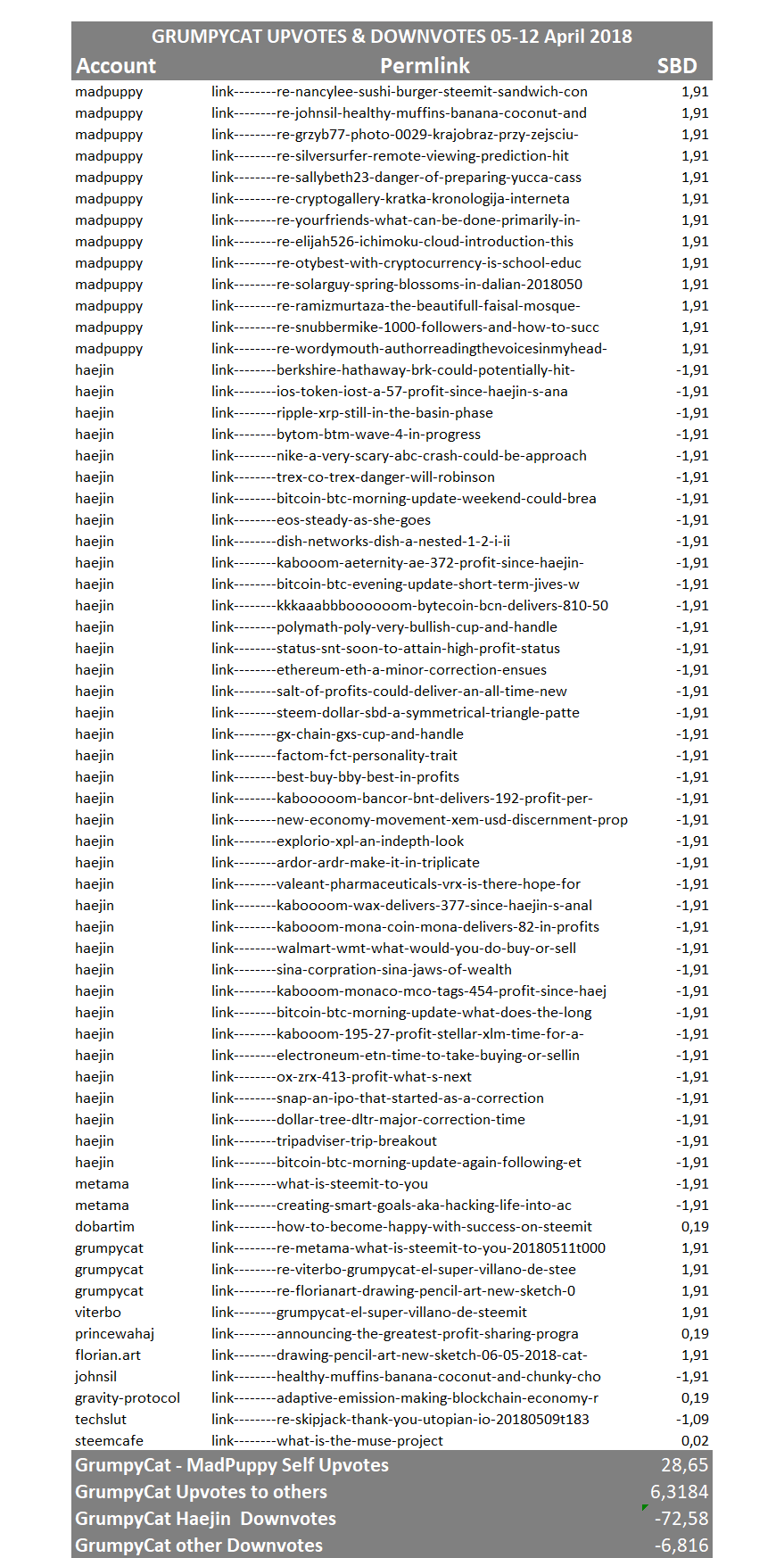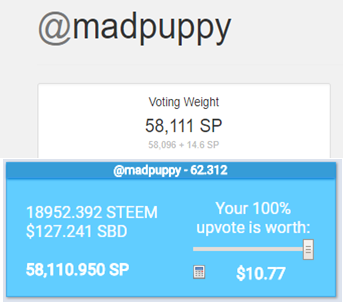 The account @MadPuppy also melted to 58 kSP from 200+ kSP.
The %100 upvote worth of @MadPuppy account is 10.77 SBD as seen on SteemNow.
GrumpyCat fights with @Haejin from this account also.
Below are the activity details of GrumpyCat from MadPuppy account.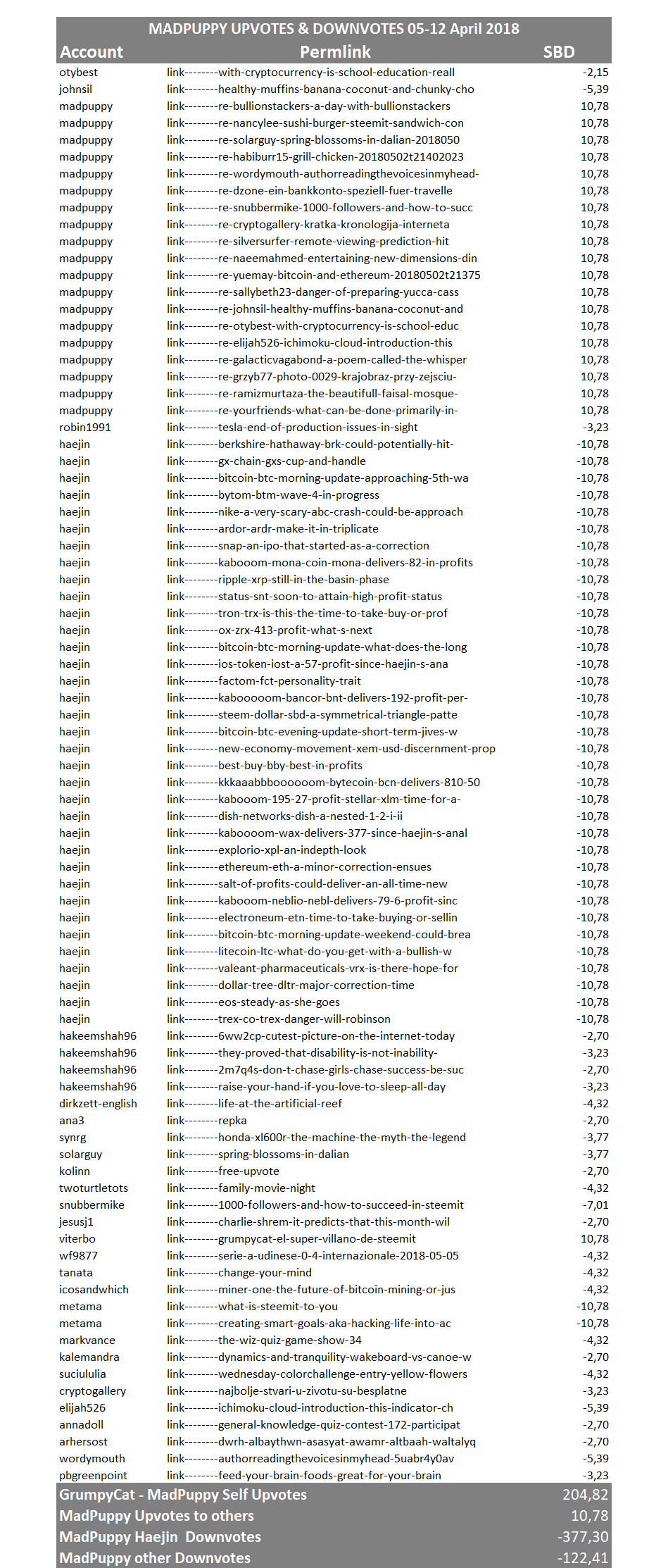 Comments
This week is a week of changes at the behaviour of Grumpycat.


First time downvotes are more than self upvotes
All the weeks past, GrumpyCat had a pattern of self upvote / downvote --> 3:1
At minimum, it was 1:1
This week it is just the opposite. Each 0.5 SBD self-upvoted, he downvoted 1 SBD.

First time minnows are hurt that low
It is the first time GrumpyCat used less than 16% of its power on minnows

First time @Haejin flags that high
It is the fist time GrumpyCat used more than 50% of its power to flag Haejin

Most important :
First time GrumpyCat choose spam posts
Until now, GrumpyCat wasn't choosing any content in the post. He was just behaving like a bully to flag any @sneaky-ninja upvoted post bilndly, disregarding the post date or content.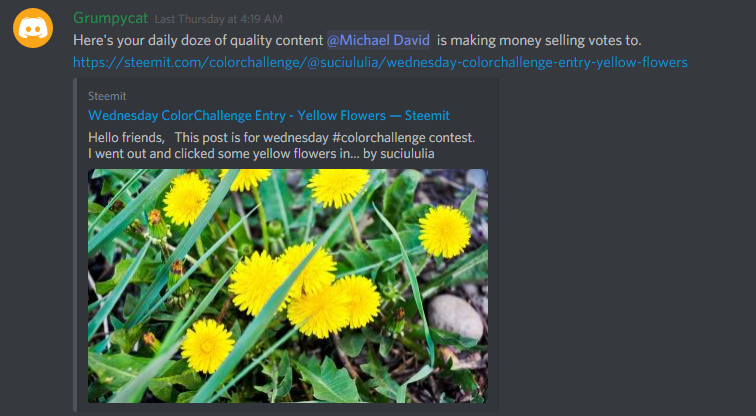 Looking at what he has done, he has selected some content and flagged what is not OK for him, as content.
To this, we have no word to say.
As long as anyone reads a content and dislikes it, it is his right to flag it.
As @The-Resistance we are hoping that @GrumpyCat will only flag the content that he doesn't agree and we will be resisting no more.