Thailand vaccine visa will not extend to Africans
I don't want to call an entire country overtly racist but I'll be damned if this one doesn't appear as such on a regular basis, particularly when it comes to Africa.
Thailand, although not making this anything official, has stated that they aim to have a quarantine-free visa policy for anyone that has been vaccinated by the 3rd quarter of this year, sooner if possible. The rollout of vaccinations for the Thai people have already begun with 35 million doses, enough for roughly half the nation's population having already arrived. They are going to focus on the tourist areas heavily as 20% of this nation's GDP is based on tourism and this income is desperately needed.
I suppose if the nation is vaccinated, and the people that are coming to the country are also vaccinated, provided the vaccinations work, why would you need to quarantine?
Therefore Thailand has tentatively decided that they plan to open travel to anyone with proof of vaccination into the country without any sort of quarantine.... unless they are from Africa.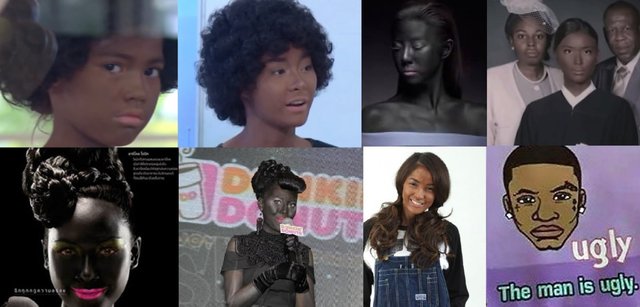 src
examples from advertisements and even teaching materials that are overtly racist
I had previously mentioned that the quarantine period for anyone traveling from Africa had been extended to 21 days instead of 14 and for the most part if you are coming from Africa and don't have some extremely VIP reason for doing so, you are very likely going to be refused entry anyway based on nothing other than being from Africa. There is zero scientific reasoning for this other than the fact that "they want to do it." They will talk about various reasons why it is necessary but mostly it is just par for the course as far as Thailand's treatment of blacks is concerned.
Thailand has a rather long history of being anti-black-skin even when it is their own people and this is not unique to just Thailand, there are many countries where lighter skin is preferred but I have not really witnessed such "in your face" racism towards blacks anywhere moreso than I have here.
The decision to not include the entire continent of Africa in the quarantine exemption is a dubious one and is not based on science since the "new strains" that the Thailand Health Minister is referring to as his justification for not allowing Africans in exists in other places in the world as well.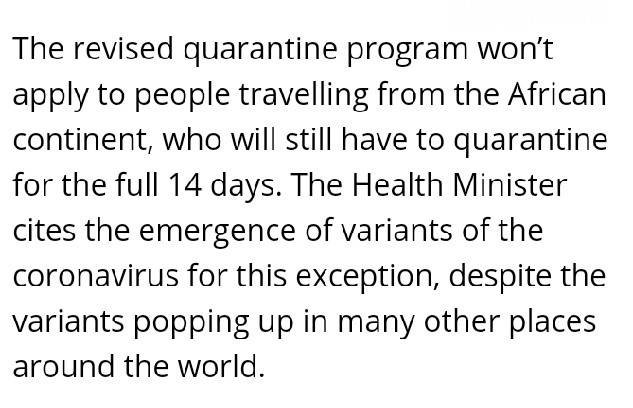 Thailand has been called out for this sort of thing in the past but they normally ignore the criticism or brush it off as being "cultural differences."
I want to make certain that if you are Thai, please understand that I am not calling you racist but I believe that your country has a policy that other countries would consider to be not just rude, but illegal, yet it is tolerated and even encouraged here.
It will be interesting to see what happens when Thailand health officials attempt to explain in medical and scientific terms that they totally make up as to why the ban on Africa... the entire continent... is in their upcoming reopening game plan.