I had posted a while ago about this place that had a bunch of Americana in their stocks but I thought that it might be fake. Well i found the picture that might just prove that.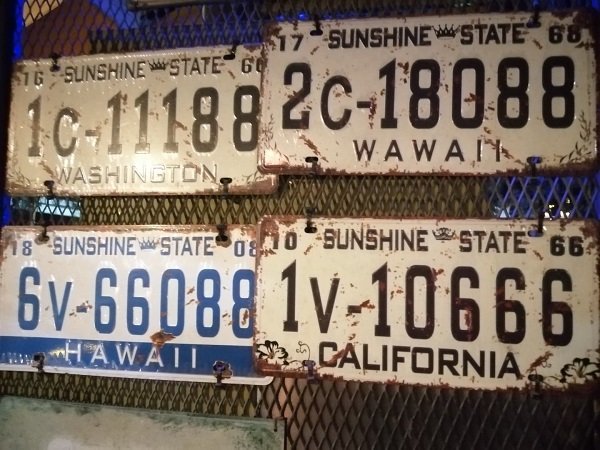 Not just every state is the "Sunshine State" but at the factory that produces these "authentic USA plates" apparently thinks that this is the case. Even if you want to write that off to chance there is no doubt that Hawaii would never misspell their own state. Therefore, I gotta call BS on this guy's collection. I suppose it is funny to me that someone would go through the time and effort to produce fake blemishes in license plates including rust and bends in the metal, only to forego the spelling of the state as well as the slogan of said state. I presume this has something to do with China.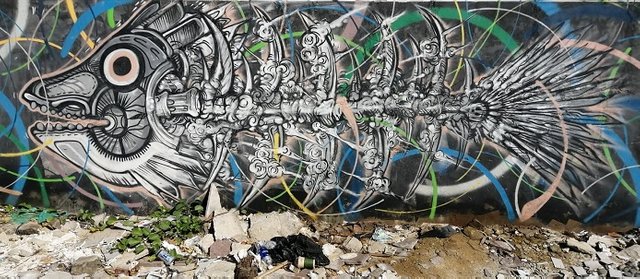 This second one is just some pretty awesome graffiti that was spotted in a random construction site and when i checked up close this is definitely a real tag. It is real paint and not a sticker or printout pasted to the wall.
There are some seriously talented artists out there operating with a bunch of cans of spray paint. As someone that can barely draw stick figures, I find this incredibly admirable.