There are a lot of humorous t-shirts to be found in Asia. Sometimes they are just poor counterfeits or other times they have English slogans that don't actually make sense. I actually have a tendency to buy these things when i find them.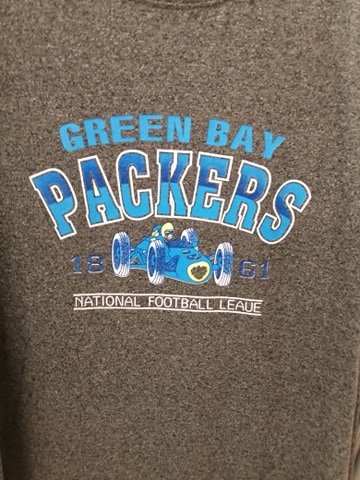 There are so many things wrong with this shirt that it immediately caught my eye. Can you find them all?
The Green Bay Packers were formed around 1920
American Football didn't exist as a sport until 1869
The Packers do not now, nor have they ever had anything to do with racing cars
The Packers colors do not include baby blue
"League" is spelled incorrectly on the shirt... haha
I definitely would have purchased this shirt but unfortunately it was a nightgown or dress of some sort. I may purchase it anyway and just cut it in half because this is a real gem. I would love to give it to a Packers fan when I return to the states.