Thailand has a well-deserved bad reputation for being really dangerous to drive in. I have heard that as far as road deaths are concerned it is routinely one of the worst in the world. It is easy to see why if you look around because people just kind of do whatever they want and no police are ever going to do anything about it.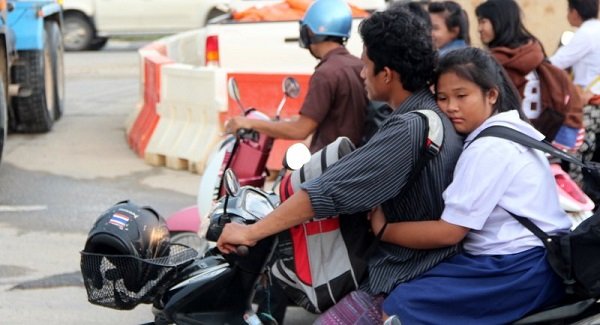 source
The largest offense that I notice is that people on motorbikes routinely overload the bike (I see bikes with 3-4 people on them regularly) and more often than not, the passengers are not wearing helmets. Even the kids have no helmet on. Doing this in the West would almost certainly get you in trouble and if a minor was involved you could be looking at far more serious charges against you. However, over here nothing ever happens unless there is a police checkpoint and those are easily spotted and avoided.
In sillier situations, I notice that people actually do have a helmet with them in the basket on front of the bike, but will only put it on if they see a police checkpoint. Even then they rarely attach the chin-strap and it is a really cheap helmet that almost certainly wouldn't offer much protection if you actually did crash.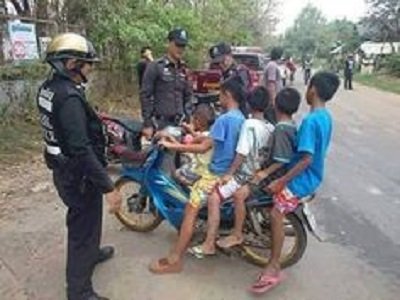 source
I'm not trying to tell anyone how to run their country but it seems like a lot of these road deaths could probably be prevented with a little bit of enforcement. In my city people just drive where they want, when they want, how they want and even if the police see them, it is extremely rare that anything is done about it. The checkpoints seem to be cash-grabs for outdated tax stickers.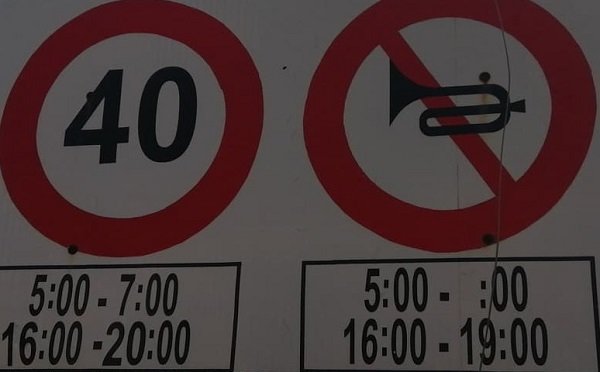 I'll end on a lighter note. This sign is near my school and if you are North American I'll fill you in: The sign on the left indicates that the speed limit is 40km / hour and the one on the right indicates times of day that it is forbidden to honk your horn. I can personally attest to the fact that literally no one follows either of these rules and instead of 40km / hour it could say 4,000 miles / hour.... because nobody cares.
On a side note I always wear my helmet when driving my bike, not because I am afraid of getting a ticket for $8 but because I've become quite fond of my head, and would prefer to keep it