There is "art" popping up all around Krabi as the town attempts to rebrand itself as a artistic destination (a notion that I am definitely for) and exhibits pop up all over the place on a regular basis. The initiative is called Bienn-Le and I guess that means something.
Here is the one I noticed today while taking the doggo for a walk.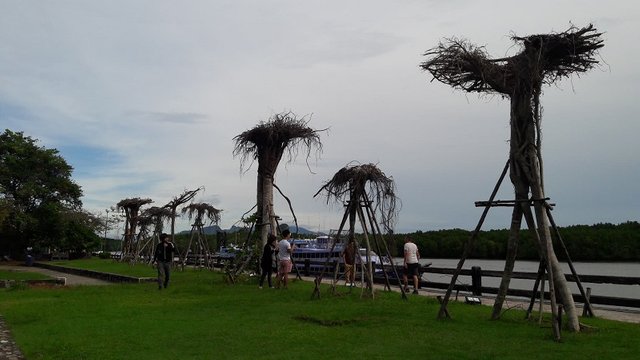 If that looks like a bunch of uprooted trees turned on their heads that is only because that is exactly what it is. I guess that is art. Someone once said something along the lines of "anything can be art" and I suppose that is difficult to argue with but that doesn't mean i won't try.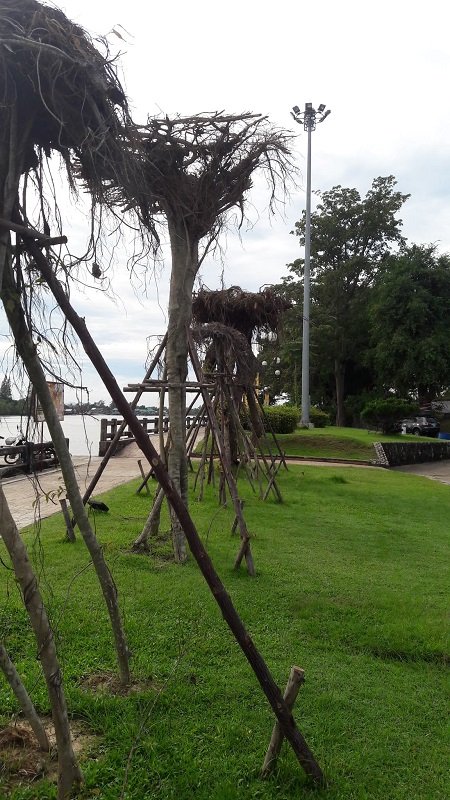 Rumor has it that a bunch of local hippies protested this thing because of killing the trees and the artist had to come out and let everyone know that the trees were going to be cut down to make way for a building but that, unsurprisingly didn't placate the hippies.
Then something interesting started to happen though. The plants started to sprout new leaves, upside down.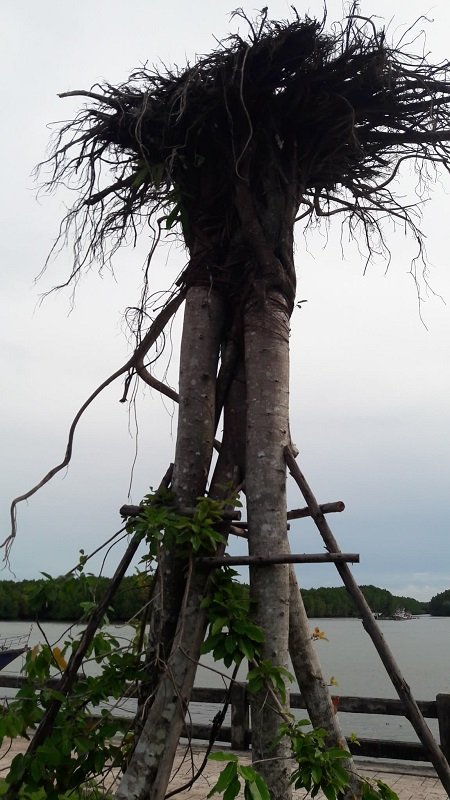 You don't have to be a botanist to understand that this is going to be temporary and could very likely be the last remnants of life in the tree coming out and the fact that this is a tropical country means the moisture on the roots is still there. It will be short-lived.
It was interesting to see but to be honest I think it is quite ugly. Once fully-dead I am certain they will tear them down. In the meantime doggo was just happy to get out of the house and run around a bit then watch me eat breakfast (I gave her some)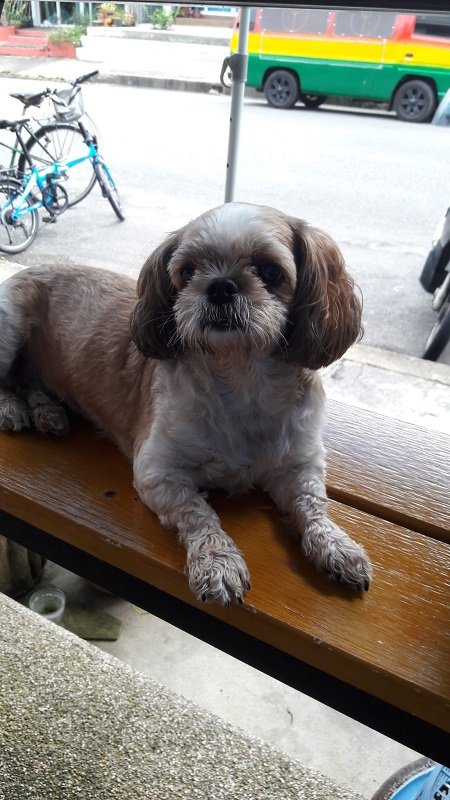 that might be the aforementioned hippies' vehicle in the background