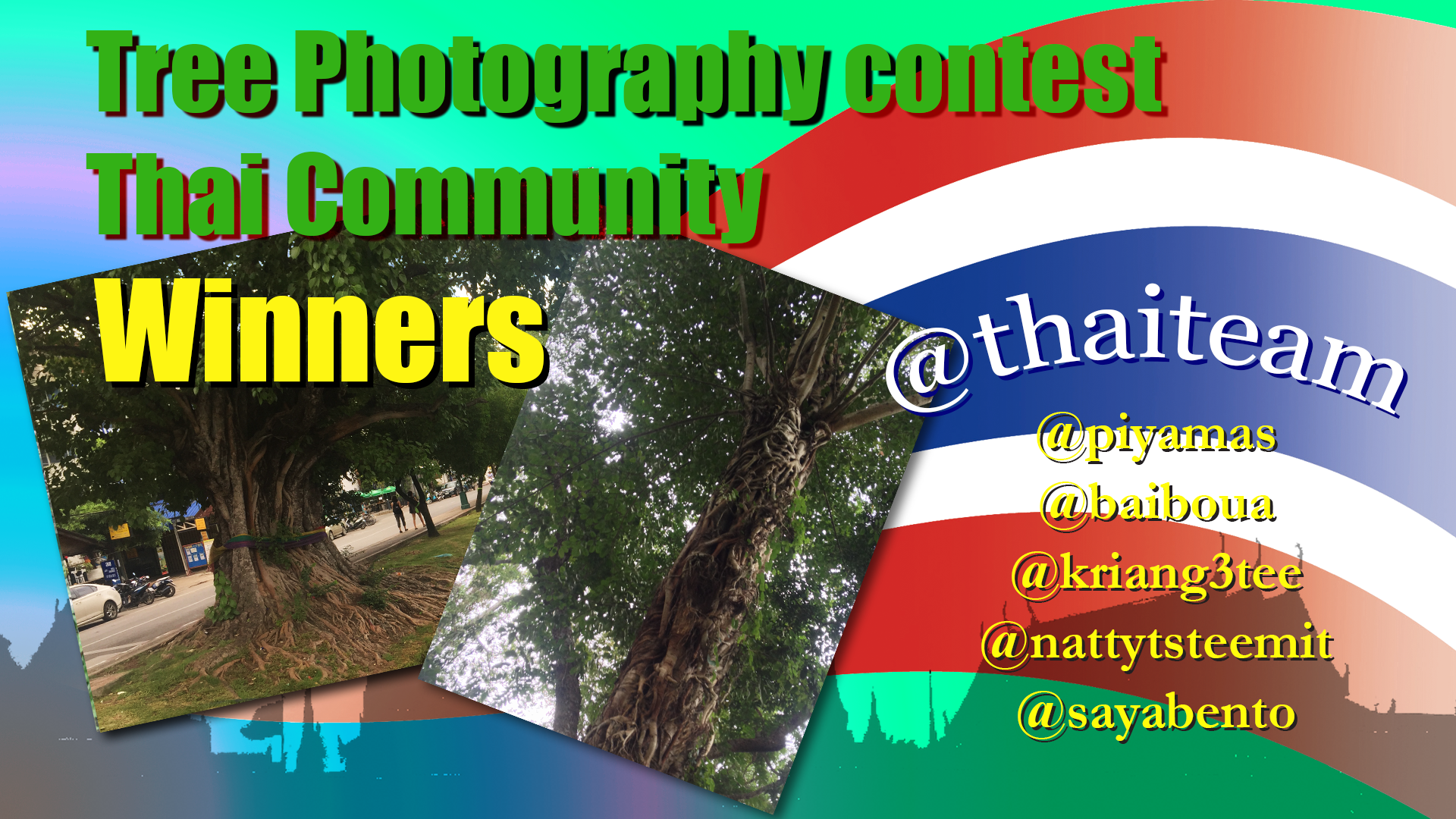 ---
We are really proud of all the great quality post we have seen since
the beginning of our contests. It was really hard to choose some days.
That is why in the second round we want you to choose.
We really want to thank you all for your great work.
You can see that the quality of Thai post is getting really good.
Thank You.
สวัสดีค่ะเพื่อนๆสมาชิก ชาวไทย และชาวลาว ที่รักทุกๆท่าน.
ผลการประกวด Tree Photography Contest ปรากฎว่า รางวัลที่สาม
มีผลโหวต เท่ากันถึงสามท่าน ทางเราจึง จำเป็นต้อง แบ่งรางวัล
ออกเป็น สามส่วน เท่าๆกัน เป็น 3 Steem x 3
So The Winners of Tree Photography Contest are:
Thank You for the good work!
Thank you for visiting my post!