It was a very windy Sunday Morning, the winds must have been around 25-30 MPH around the Lahaina Pali for the runners that morning. I started the morning watching the Maui Marathon live on Instagram thanks to @cristinaonmaui's feed here: https://www.instagram.com/acristinapineda/ The main theme of the morning was the wind!
Cristina had some very good coverage, here is a screenshot of the winner of the Maui Marathon I snapped from the live feed!
#mauimarathon2017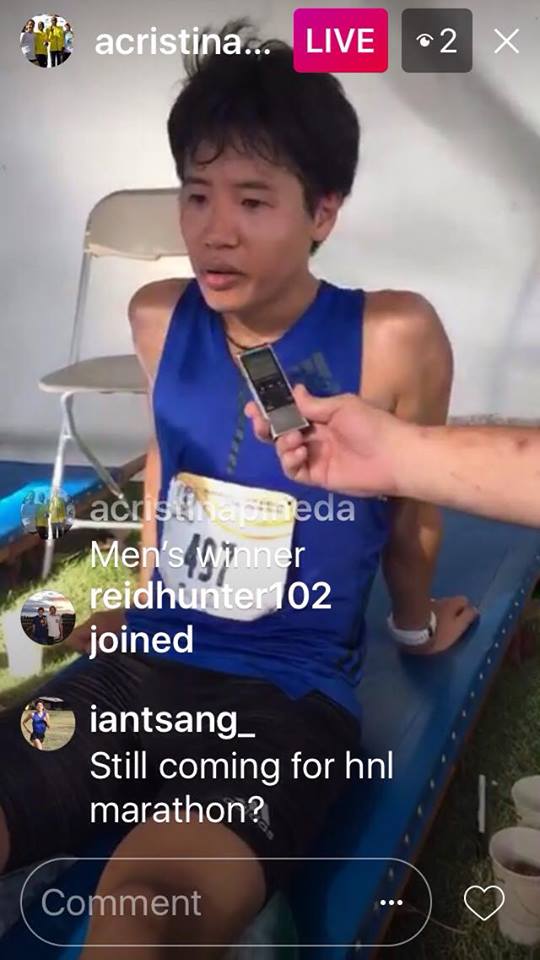 Photo (Above) Tetsuya Yoroizaka
---
Wind was not that promising for bodyboarding, so after watching the livestream I headed down to the North Shore to check out the windsurfers. Here are a few shots I got from my drone.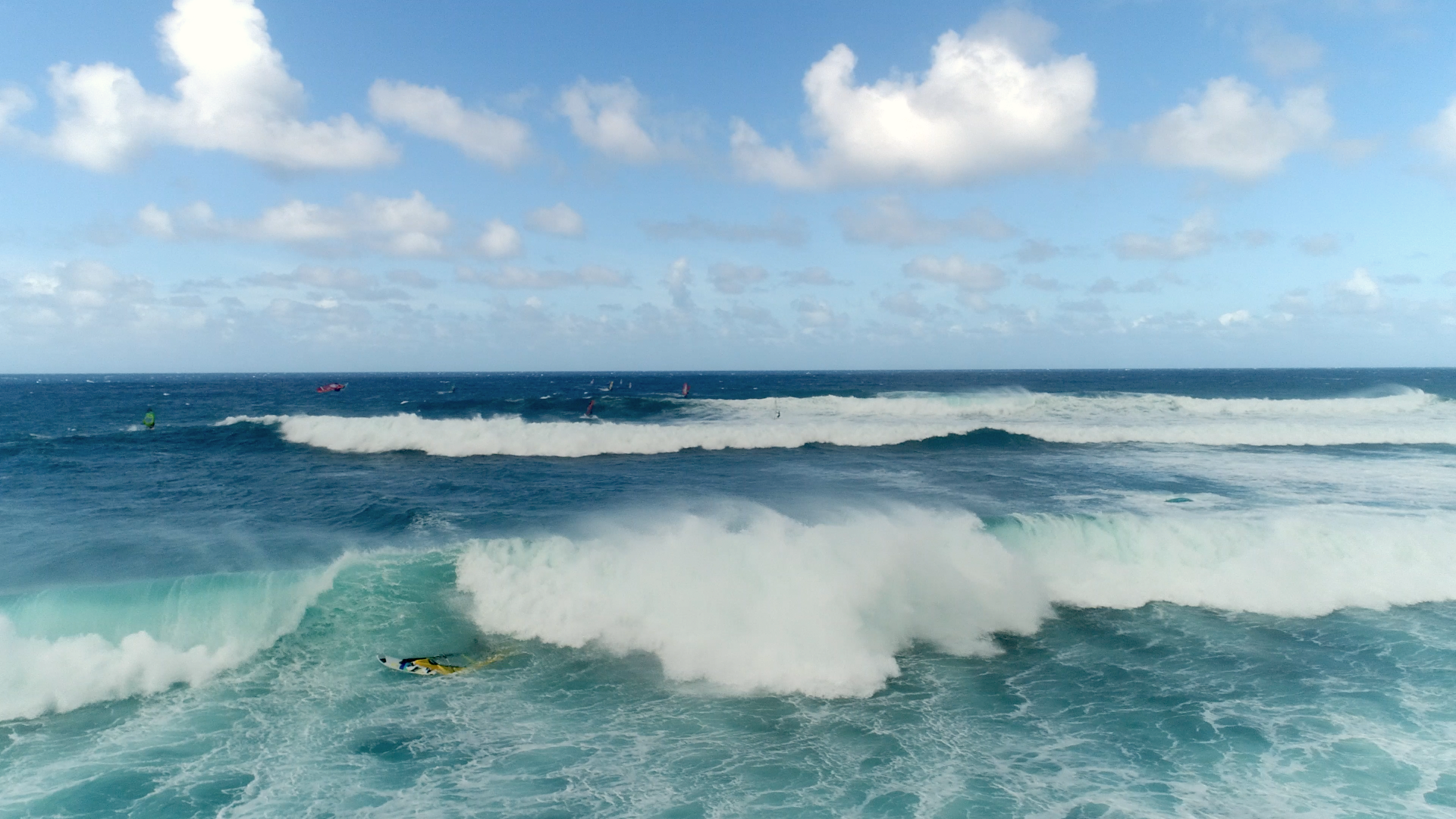 photos by Nick Thompson 10/15/17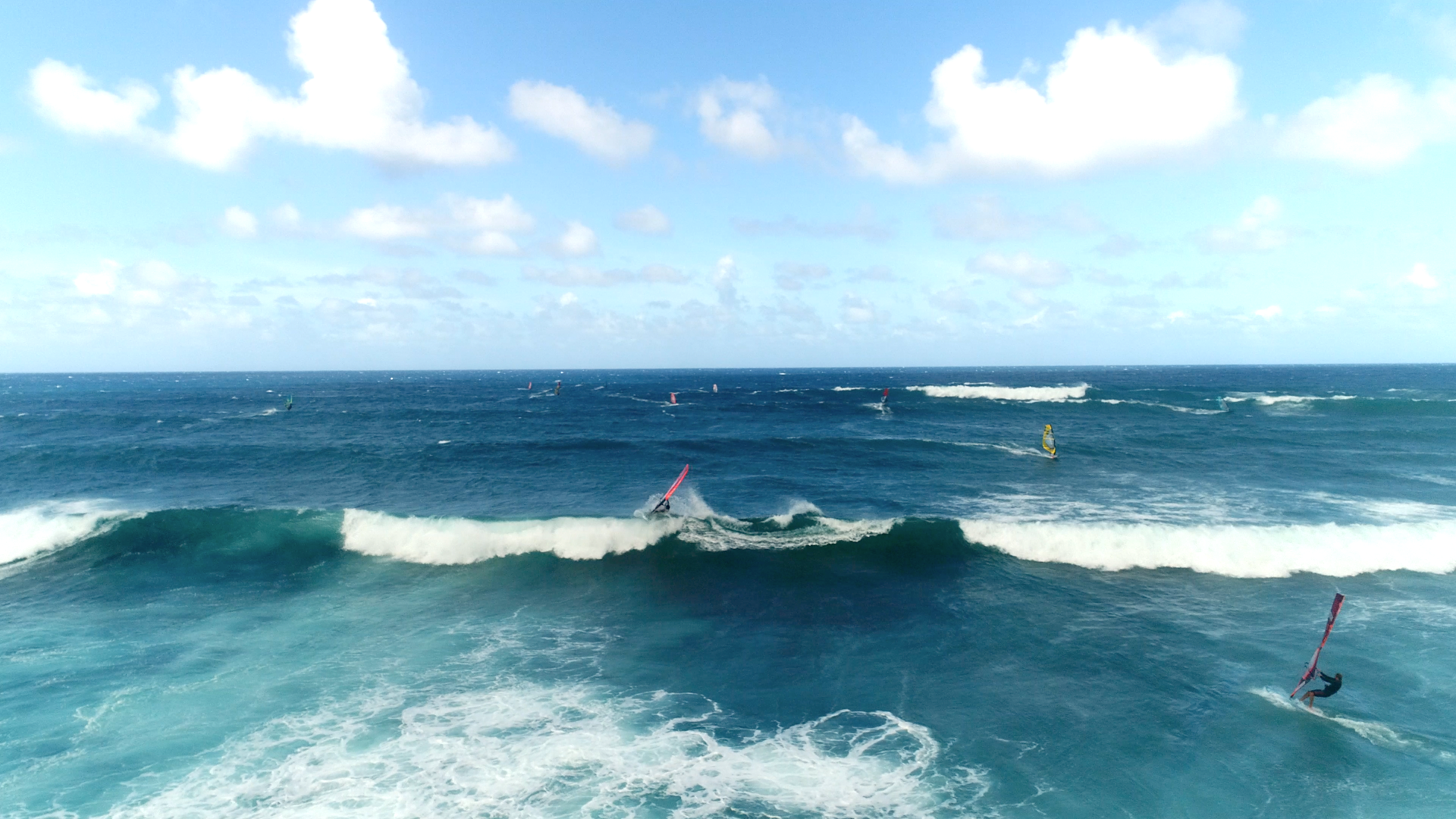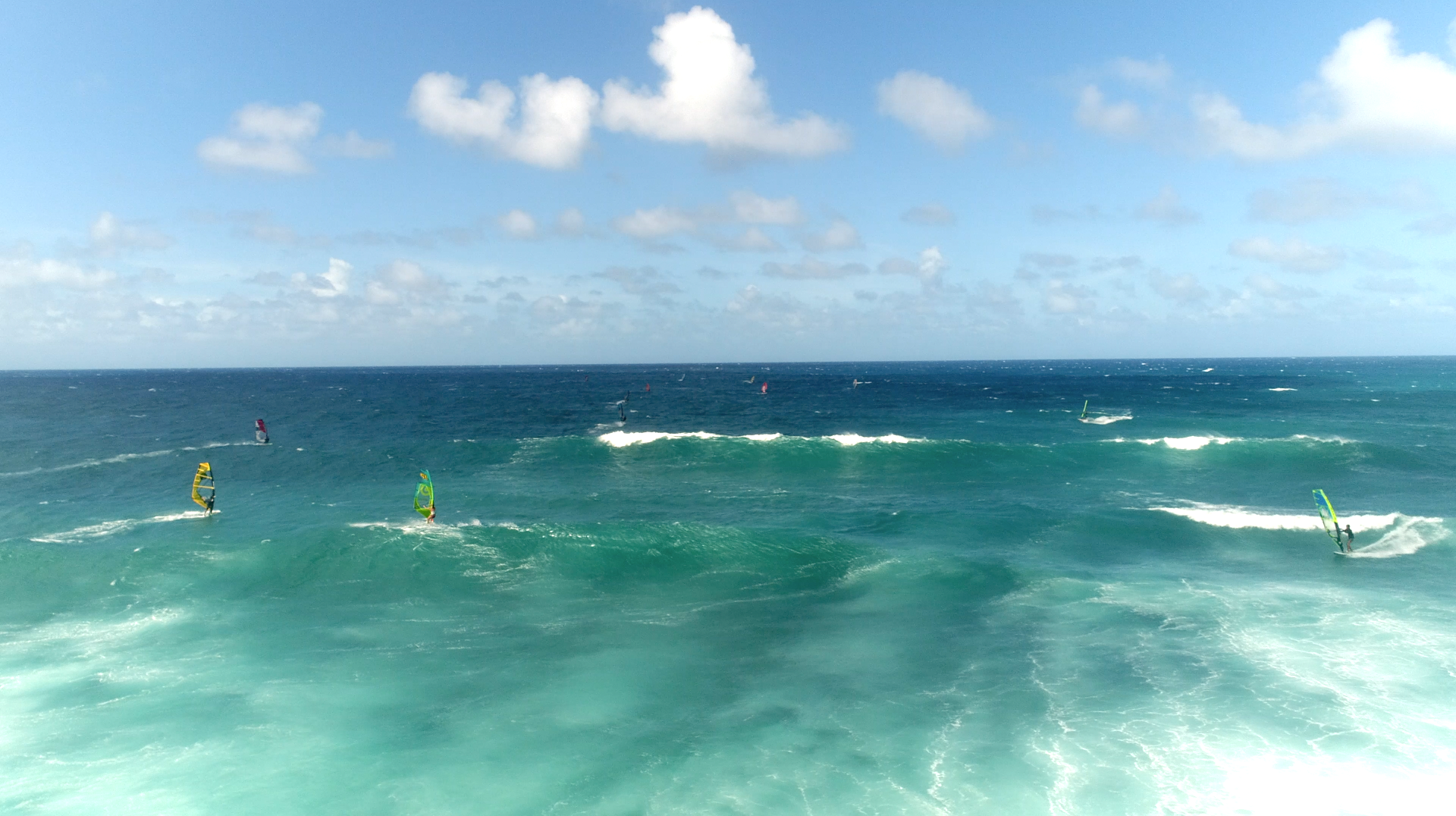 If you like this blog post upvote and follow @honusurf for more.