I mean to teach you the ancient language of ibrit - Alef
Only the Alef - Beyt from bottom to the top to learn them in order, then to read them right to left. You will see what the original "Bible" said and what the names meant as they went through the stories of old.
Here is Alef: Symbolizing Strength and originally drawn like the head of an ox
It's the first letter. It is a vowel. It is also the number 1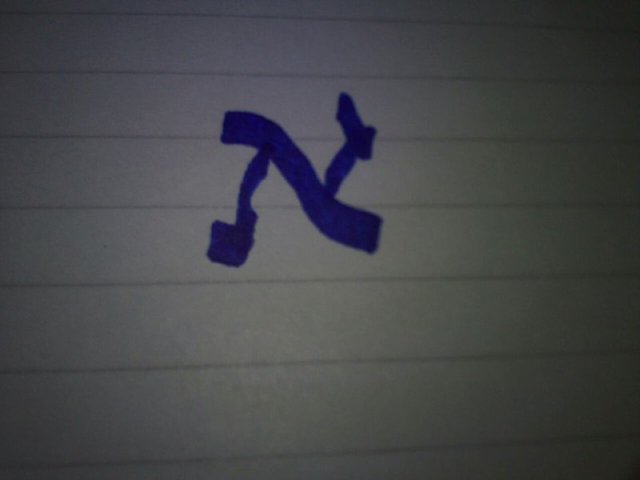 A lonely little letter that looks like an X or sort of an A of sorts. It is generally silent unless it as a vowel at the bottom or top.
I hope to add meaning to these little lessons each Shabbath as we go. Then we can read together with the vowel points in place and see how it all jives with English.
Thanks for taking the time to read.