Most cars have 360' cameras these days. Or at least the ability to have them for parking.
Every car that I had so far has either been broken into or dented.
So I have always wondered why these 360 cameras are not being used to record whats going on while they are parked.
Surely it would be easy to just have the car record everything, idealy sense when it is being hit and notify my, let me use my phone to check the footage and forward to authorities or insurance companies....
Stop dreaming.
Well it seems like someone else thought of this as well.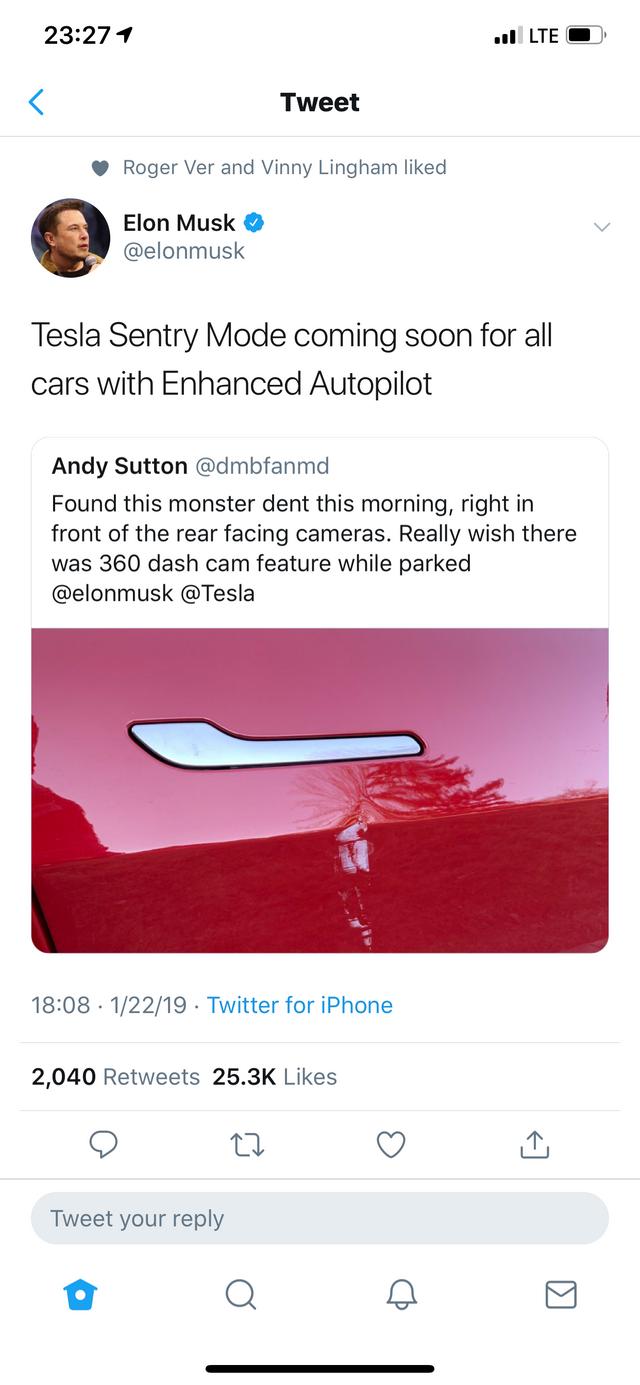 Tesla is dominating this market so badly the Other luxury car makers are just in deep trouble.
Thisnis good. This market needs innovation.