She did it again and I'm happy for her even though I know someone may be suffering because of her taking first place. I'm talking about Simona Halep, who else? She was named July WTA Player of the Month by fans.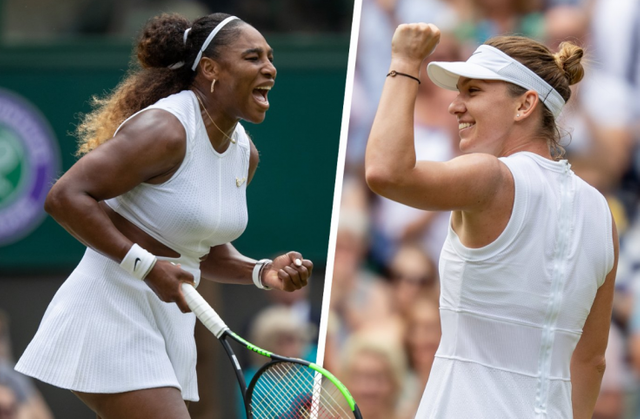 source
There were four names and fans could vast their votes according to their preference and this is what the result looks like.
Final Results - July's Player of the Month
Simona Halep
Serena Williams
Anastasija Sevastova
Jil Teichmann
It's not the first for Halep, she's been named player of the month before. I believe the last one was last year around this time. I believe it was somehow expected for her to win as she's shown her capabilities this this summer. After Winning Wimbledon, which was and still is a big deal for each player, I believe she was entitled to it.
Second is Serena Williams, the player who holds the most Grand Slam titles in singles, doubles, and mixed doubles combined among active players. I have no data about Williams but I bet she was named Player Of The Month many times before. She must have been as she was leading for a long time.
However, now things have changed and I was wondering what her career will look like in the near future. I was wondering if she can regain her strength and take the lead again. It looks like she's doing the best she can, I may even say she's struggling but without success. This can't go on for long and it's not fun to lose every time. I see a retirement coming soon for her, unfortunately, but if I want to be honest, she did the best she could, even more and it's time for her to retire.
Halep on the other hand is not done yet. She has a lot to do still, lots of challenges and titles to win and I hope to see that happen.