Been roughly one week since
@melinda010100
nominated me to the
#tenkminnows
challenge. It implied powering up all the liquid steem to try and reach that sweet 500 SP mark.
@paulag
contacted me shortly after, and that's how I got to know about this great initiative to build up a middle class, and the selfishless effort of a bunch of people to try and make 250 new minnows this month. So...


This was me yesterday:


This is me today:


I'm a true minnow now!!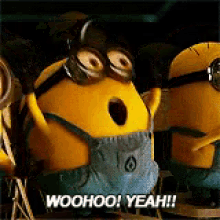 Oh wait... these are minions, not minnows!
Oh well.
This minnow minion seems happy.
Minions are cool too! And I'm celebrating anyway!!
Image source:


---
500 SP mark was one of my goals in the near future, and I would probably reach it soon. And getting involved in different communities since I joined steemit was a huge part of reaching this goal. Sharing and evolving in photography, joining @steemmonsters in very early stages, and getting to know a very cool group of my own country (by the way, and speaking of community, check ours, @steemitportugal!), while meeting a lot of great steemians from all over the world along the way, all that was a part of this.
This great initiative made it happen a bit sooner. The adage Together we are stronger is so true, and these initiatives prove that community spirit is still a reality here! A big thank you to @melinda010100, @paulag, @steemcommunity, and the whole bunch of steemians, from tiny fishes to huge ones, that are involved in helping one another in here, and came up with this project!
---
As for me... my aim is to continue to grow, but being a part in helping this community to grow at the same time! I was going to ask if there was a #tenkminowandahalf or a #tenkdoubleminnow thing, but already saw that minnow power-up league and probably similar projects are a reality! My next goal, and hope to achieve it this year: 1000 SP!
And to all the redfish involved in this month's challenge... steem on! And for those that aren't: steem on too! As you grow, you'll see that the diversity of themes and communities on steemit is so big, you're bound to find common points of interest and learning opportunities, being it photography, cryptos or travel advices; main point here is: Get involved!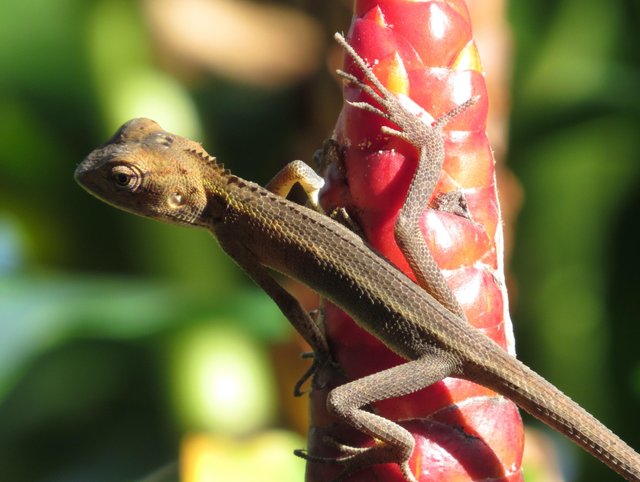 Minnowhood is just around the corner!
---
Still haven't joined Steemmonsters? In what planet do you live in? Click the banner below and join the fun! (It has my referral link; you can go directly to the website if you don't want to use it; either way... join in! 😎 )

---
@steemitportugal, a supporter of the portuguese community, is now also a witness! If you would like to give your support to this project, please click on the banner below to cast your vote: