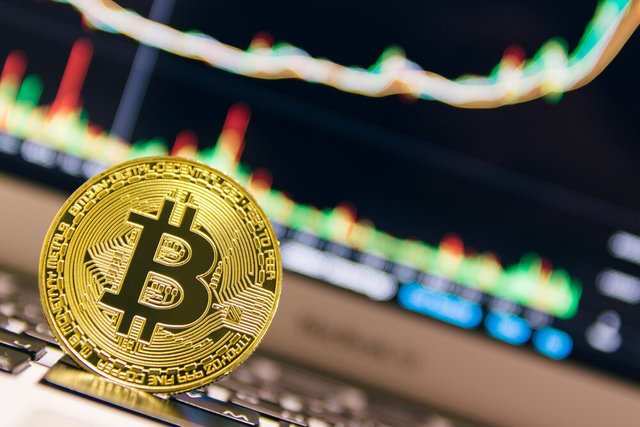 While this may not be 100% accurate the probability of this coming through is more likely than just the sentiment of a loyal Bitcoin supporter. The data is well researched by a Canada based financial institution Canaccord Genuity Capital Markets. They have solid reasons why they come up to this conclusion. According to two crypto analysts Michael Graham, and Scott Suh although we are still in the long bear trend market the immediate future of Bitcoin is looking very much bullish.
They drafted a chart where it showed similarities to the pattern shown during the 2011-2015 and 2015-2019 periods.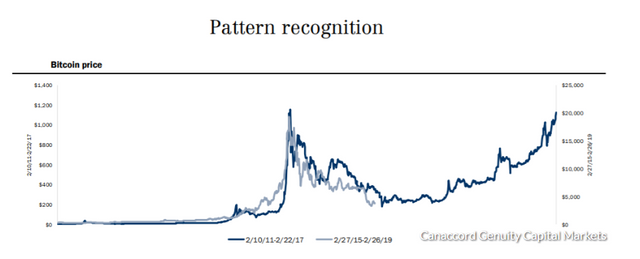 As written on their research note:
"Looking ahead, if Bitcoin were to continue following the same trend as in the years 2011-2017, the implication is that Bitcoin would be bottoming approximately now and would soon begin climbing back towards its all-time high of approximately $20,000, theoretically reaching that level in March 2021."
They also mentioned a lot of fundamental reasons why price surges are imminent like halving of Bitcoin block rewards every four years. launching of institutional custody solutions happening in first half of 2019 led by Fidelity Digital Assets, and many others,
For more info, please visit https://ambcrypto.com/bitcoin-btc-to-surpass-all-time-high-rally-price-of-20000-by-2021-claims-canada-based-financial-institution/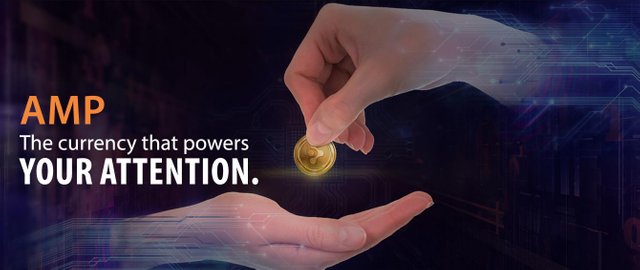 You can also catch me on Hyperspace
HyperSpace uses UBI (Universal Basic Income) principle to give all users FREE tokens every day. Tokens you can use to amplify other content and earn you more income.
I am an admin of Pop Culture space . Vote or share to us your favorite trending music, videos, movies, events, news, fashion, or anything that matters to the lives of many people.