This week, after 4 months of hard work, finally Launch Checklist https://telosfoundation.io/launch became green. The TLG (Telos Launch Group) after having the go vote passed prepared for the Network Launch.
As stated in official post https://medium.com/@teloslogical/telos-mainnet-has-launched-cba1efabdc3b "on December 12th, 2018 at 17:46 UTC, the six Appointed Block Producers (ABPs) of the Telos Launch Group executed the previously published launch script for the Telos Mainnet, bringing it into existence."
This was a huge milestone for TLG (Telos Launch Group). BP swedencornet is proud to be part of TLG . swedencornet joined TLG (Telos Launch Group) early (from the beginning) during testnet stage 1.0 . swedencornet had been contributing to the best of their abilities in TLG (Telos Launch Group).
Now the Telos Mainnet is live. You are Welcome to support and Vote for BP swedencornet.
Support and Vote for BP swedencornet (TELOS and EOS Mainnet).
As top priority, our role is both to produce block and secure the Telos blockchain ecosystem. We will play an integral role for the awareness, education and future growth of Telos echosystem.
Bribes and Buying Votes:
We have strong policy "against" bribes and paying money to buy votes. We do "not" accept any sum of money or other inducement offered or given to bribe someone.
Giving Back:
We will give back to the community by Education, Awareness Activities and Meaningful Innovation. We will use part of surplus revenue to support and develop innovative DApps to help global and local communities. As we grow with time, depending on circumstances, we will also focus on developing innovative "surplus revenue sharing models" within the applicable legal and ethical boundaries.
How to Vote (Telos Mainnet)
Telos Recommended Wallets are:
You can download them from https://telosfoundation.io/downloads . Sqrl looks like this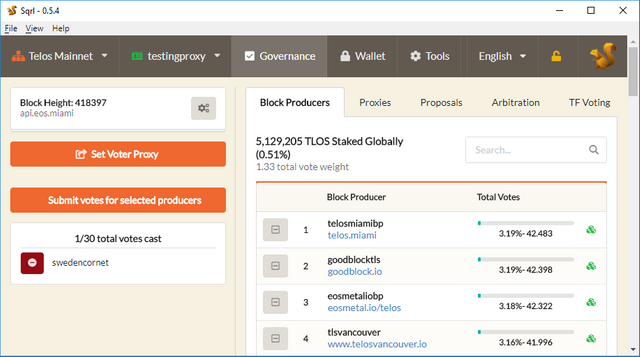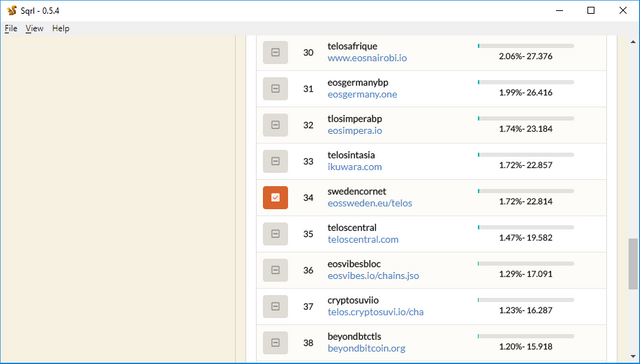 Please look for BP swedencornet and cast your vote. You may do research and read about us at https://eossweden.eu/
You can also use: https://portal.telosgermany.io/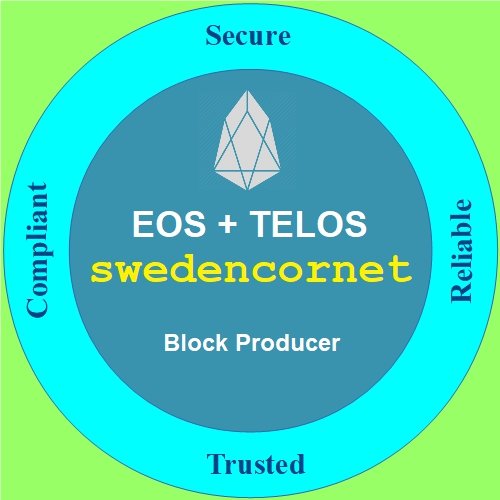 Team Organization
Ref: http://eossweden.eu/team.html
Links/Social