Douglas Horn | GoodBlock.io, [30.11.19 15:52]
[In reply to Ackza SAND eos: zackzackzack]
I think @qubicles use of the SQRL token was innovative and as its success becomes apparent, I would not be surprised to see other wallets and block explorers (web wallets) following suit. Perhaps one day there'll be a BLOKS or COOLX token that does a similar thing. It would be very interesting to gauge the price of a future tx against staking price, but I expect that these would gain a small premium for the convenience of never needing to stake or worry about RAM. (These tokens could pretty easily manage small RAM requirements for user accounts as well. Just by the wallet buying whatever additional amount is needed to perform the failed tx at a slight premium to the going rate for SQRL as a convenience fee.)
Douglas Horn | GoodBlock.io, [30.11.19 15:58]
In this way, Telos becomes a chain where casual users never need to think about resources if they don't care to, they can just load up on a few SQRL tokens from time to time. The convenience more than pays for it as far as users are concerned. Wallet operators can make enough to make it worthwhile. Big dapps can still stake so that they have no tx fees, as EOSIO promised, and Telos doesn't need to make any protocol changes that become ongoing code maintenance burdens the way some other chains have.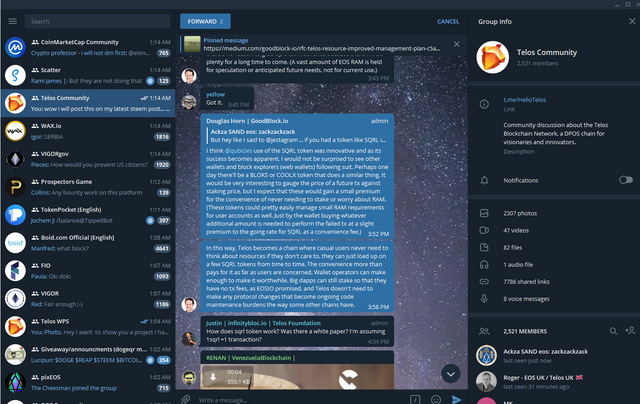 This is why SAND is on Telos and listed on Telos newdex trading zone (Which needs traders! I ll create nice arbitrage opportunities!)