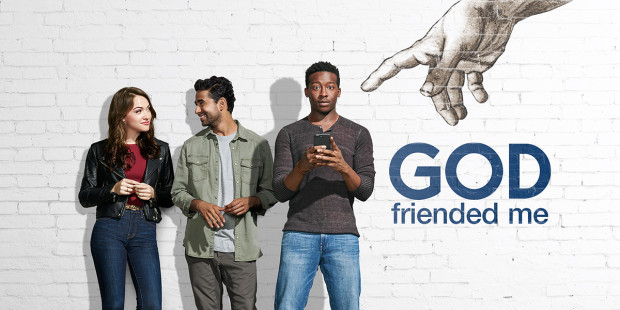 CBS launched a new television series this week called God Friended Me. The show offers an interesting opportunity to explore issues that touch on religion, morality and humanitarianism. I am sometimes apprehensive about how shows like this approach subject matter, but I also think there is so much crap on television that it is reassuring to see networks taking a chance on wholesome television. We saw a great deal of blow-back when Last Man Standing was cancelled. Enough reaction that the show was picked up by another network. I watched the recent premiere of that show, as well. So I guess I can provide some feedback in a later post. So what is God Friended Me all about?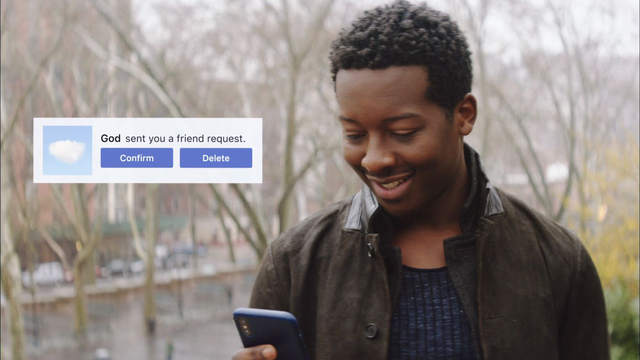 Miles Finer (Brandon Micheal Hall) is an atheist. He works at a telemarketing company while attempting to get his atheism-oriented podcast off the ground. His plans veer sideways when he gets repeated friend requests from an account called "God." This isn't that superfluous political meme-drive God found on Facebook. It is a strange account that recommends other accounts, beginning with John Dove (Christopher Redmon) who literally bumps into Miles as he receives the request. Miles' curiosity is piqued, causing him to follow John Dove into the subway. Dove appears distraught and begins to step in front of a train as Miles decides to intervene. Mission One Accomplished.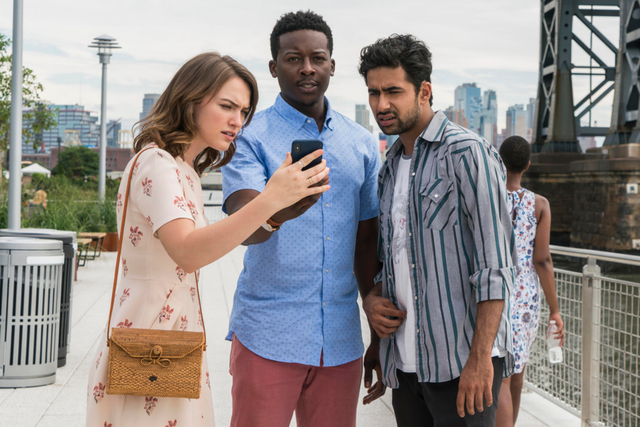 Miles asks his best friend, "I'm not a hacker" Rakesh (Suraj Sharma) to help him find the IP address related to the God account. This is followed by a second friend recommendation from God, Cara Bloom (Violett Bloom). Miles decides to track Cara down (she just checked in at the gym, so she should be easy to find) to get to the bottom of what he perceives as a prank. Cara is an investigative reporter. An awkward introduction leads to an unlikely partnership as the pair work together to try and solve the puzzle of the God account. Cara wants a story. Miles wants the truth. Driven by their respective goals, the pair work with Rakesh to follow their scant leads. Instead of resolving the mystery of the God account, it appears that the trio may all find some resolution to their own earthly problems while intervening in the lives of unsuspecting New Yorkers who could use some intervention. In a nutshell, God works in mysterious ways. In this case, by using an atheist to reach people who need help.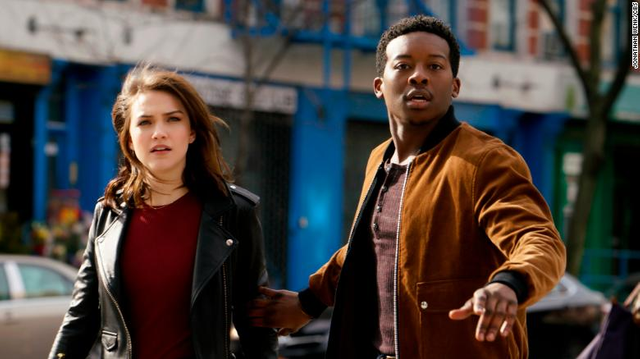 God Friended Me offers an interesting premise. The mystery of God revealed to an atheist, aided by a heavy dose of technology. The situation is fresh, offering great opportunities for humor and happiness. It is a feel-good show that will lift your spirits. You don't even have to be religious to enjoy the concept. It is wholesome television geared toward families looking for something fresh, thought-provoking and intelligent. I wasn't sure if I was going to like this pilot, but now I am hungry for more. I can't wait for the next episode this coming Sunday. It will be a regular series for me. God Friended Me is slotted at 8:00 pm on Sunday evenings, which works out perfect for me. My Sundays will be GFM followed by The Walking Dead at 9. Too bad they aren't in reverse order. It would be nice to end the day on a positive note.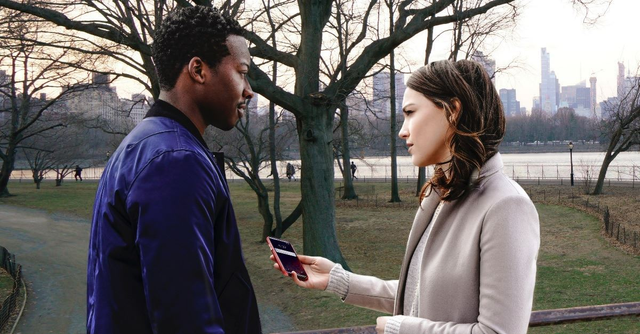 I am not familiar with Brandon Micheal Hall. He has done some television and film, but doesn't have a great deal of work under his belt. He was an interesting choice for the lead role. I like this selection. Casting a relatively unknown actor to carry a new series carries risk. But Hall has a personality that seems to seep off screen. He is likable. His character is intelligent and curious, allowing his atheism to seem easy to reconcile with his willingness to follow things through with the God account. It didn't feel forced to me. Violett Beane was in the film Truth or Dare which I intentionally avoided at the theater. It just didn't look good to me. She has done a bit of work as well, but nothing I am familiar with. She is pretty and likable, but her character is still growing on me. I was a little bit less convinced at her interactions, but I have a feeling I will like her more as the series progresses. We got a bit of depth to her character in the pilot, but the jury is still out on her. This story is built on three primary characters, the third being Rakesh played by Suraj Sharma. Sharma has been in a couple of blockbuster films. Sharma was impeccable in the film Life of Pi, garnering numerous award nominations and several wins. He was also solid in Million Dollar Arm. Surprisingly, he hasn't received much work since those films. I am looking forward to seeing more of his character, who we are barely introduced to in the pilot. I think he will be add a nice complement to the others.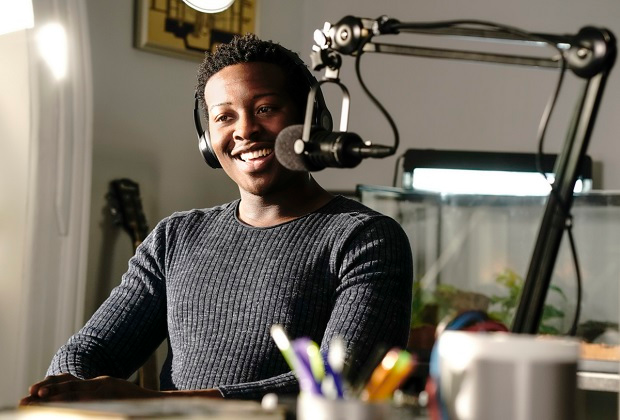 If you like wholesome television that you can watch with the entire family, I am happy to report the CBS has delivered. The series has set up an amazing opportunity to explore heart-warming topics. I predict we will be treated to a nice blend of humor and emotion as the film delves into deep subject with likable characters and an intriguing concept. I hope the series does well. It seems that it could easily have a short shelf life, but I hope they are able to continue finding interesting topics to explore as these characters grow and mature. I look forward to sharing my Sunday evenings with them.