Laser and directed energy weapon technology is a sadly inevitable outcome of the unevolved fascination with developing ever more advanced weapons (instead of developing ever more balanced psychology and society). While large scale DEWs have been seen on ships and planes for a long time - it isn't often that we publicly see a hand held weapon that can do much more than annoy people.. That has changed now.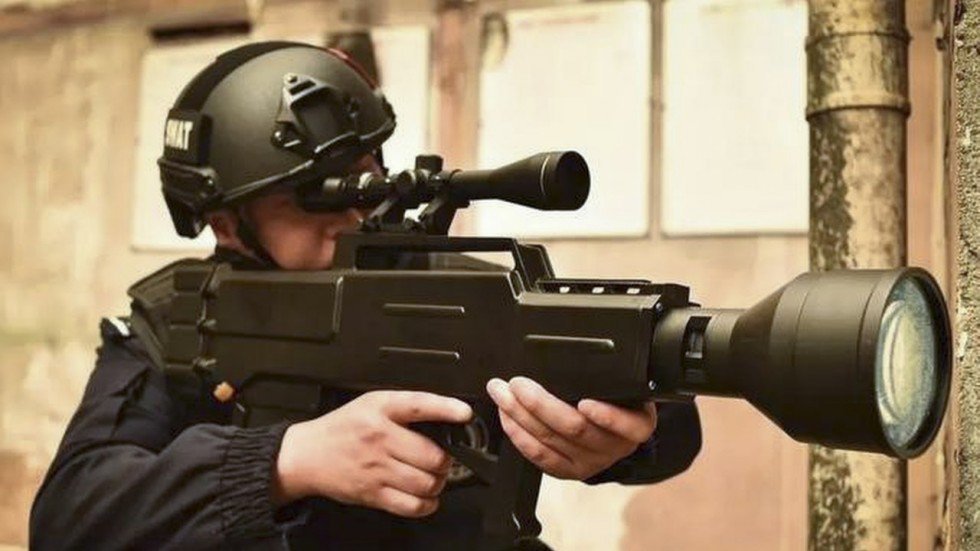 The South China Morning Post recently reported of this assault rifle sized weapon and its ability to covertly set fire to flammable material, such that the event would look like an accident and no-one would know how the event was triggered:
The ZKZM-500 laser assault rifle is classified as being "non-lethal" but produces an energy beam that cannot be seen by the naked eye but can pass through windows and cause the "instant carbonisation" of human skin and tissues.
Ten years ago its capabilities would have been the preserve of sci-fi films, but one laser weapons scientist said the new device is able to "burn through clothes in a split second … If the fabric is flammable, the whole person will be set on fire".
In the event of a hostage situation it could be used to fire through windows at targets and temporarily disable the kidnappers while other units move in to rescue their captives.
It could also be used in covert military operations. The beam is powerful enough to burn through a gas tank and ignite the fuel storage facility in a military airport.
Because the laser has been tuned to an invisible frequency, and it produces absolutely no sound, "nobody will know where the attack came from. It will look like an accident," another researcher said. The scientists requested not to be named due to the sensitivity of the project.
They have also released an automatic 'machine gun' version:
Chengdu Hengan Police Equipment Manufacturing company, a major hardware supplier for Chinese law enforcement agencies, also released a laser "machine gun" last month.
The weapon has a range of 500 metres and it can fire several hundred shots per charge, according to the company's product brochure.
Real World Application?
---
Given that this weapon type has been specifically ear marked for use by 'anti terrorist' police and for crowd control, it seems more than likely that that we will be seeing 'spontaneous combustion' of people and nearby things where political dissent is taking place. How can you have any kind of pretext of a fair and balanced society when the prevailing political power can secretly set fire to anyone who questions them in ways they don't like? You cannot. The fact that this isn't being highlighted as a major problem for humanity by those involved speaks volumes about their intent here.
There are surely justifiable uses too - as with cases of hostage taking or other such crimes, but as usual when we are dealing with weapons systems; the potential for misuse is probably as great if not greater than the risk posed by the crimes that they can be justifiably used against. As always, then, the requirement is for us all to take personal responsibility to grow in personal self empowerment, compassion, intelligence, wisdom, balance and ability - such that together we all prevent overpowering of free will and so that all such problems become a thing of the past.
Wishing you well,
Ura Soul
Vote @ura-soul for Steem Witness!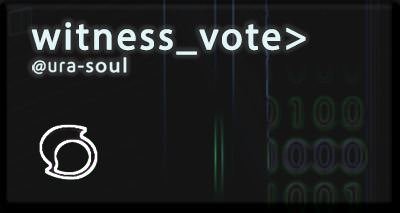 (Witnesses are the computer servers that run the Steem Blockchain.
Without witnesses there is no Steem, Steemit, DTube, Utopian or
Busy... You can really help Steem by making your 30 witness votes count!
Don't forget, there are more than the 50 witnesses you see on the witness voting page in steemit.com)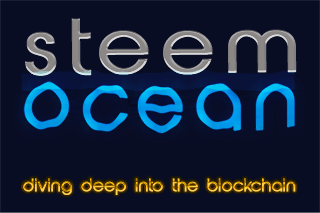 Find out your voter rank position at steemocean.com!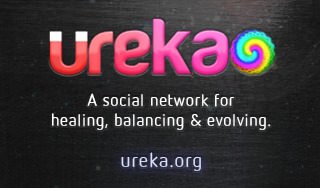 I run a social network too!