Uk parliament summons mark Zuckerberg to be quetioned over data privacy scandal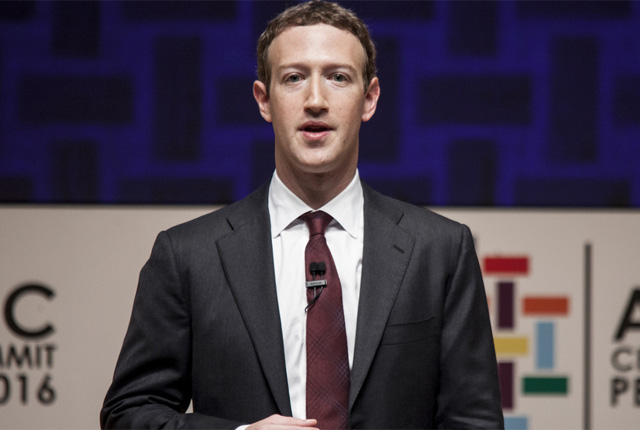 Facebook boss Mark Zuckerberg has been called on by a parliamentary committee to give evidence about the use of personal data by Cambridge Analytica.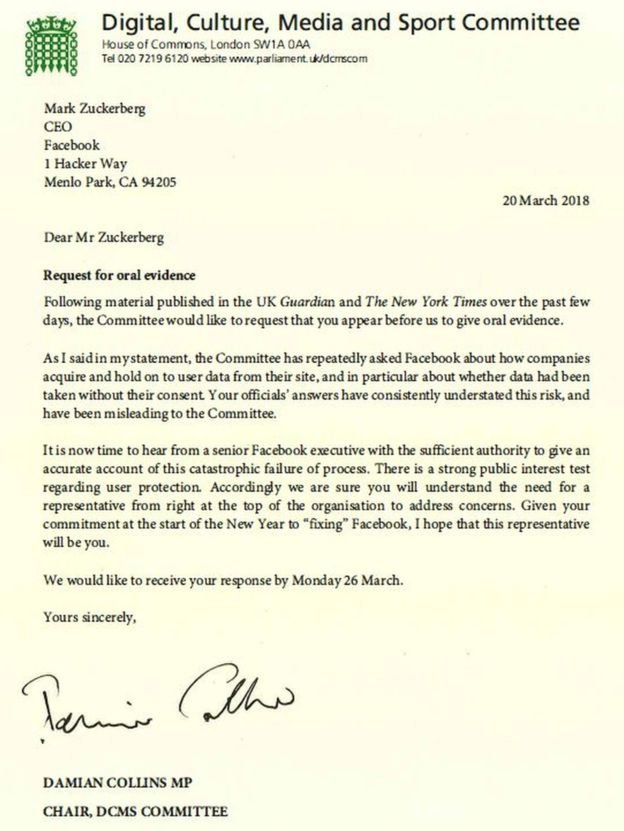 The UK-based political consulting firm is accused of using the data of 50 million Facebook members to influence the 2016 US presidential election.
Damian Collins, the chairman of the Commons inquiry into fake news, accused Facebook of "misleading" the committee.
London-based firm Cambridge Analytica denies any wrongdoing.
Mr Collins said earlier in the week that he wanted to hear from Mr Zuckerberg but has now put the request into writing.
In the letter, he says: "It is now time to hear from a senior Facebook executive with the sufficient authority to give an accurate account of this catastrophic failure of process."
It comes after the UK's Information Commissioner Elizabeth Denham said she would be applying to court for a warrant to search the offices of Cambridge Analytica.
The firm insists it followed the correct procedures in obtaining and using data, but it was suspended from Facebook last week.
Facebook shares fell by a further 3% on Tuesday, following a 6.7% drop on Monday which wiped almost $37bn from its market value.
The company will hold an open meeting with its employees later to discuss the matter, tech news website The Verge is reporting.