The rise of technology has brought great advancement for humanity in the last century. We've been able to advance in food production, medicine and propel the communications landscape, especially with the internet. But the benefits also have detrimental counterparts.
As we've made strides, we've increased the pollution of our environment, from the land to the see. From plastics to other chemical waste products, we harming ourselves and other species on the planet. Digital technological progress is also leading us down a dark road.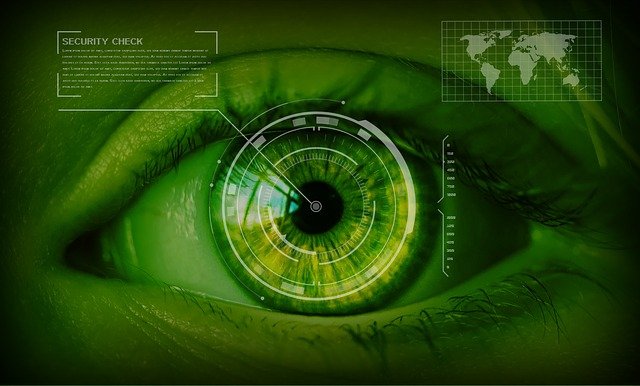 Source
The modern era has given rise to what's commonly called 'total tech', or totalitarian technology. Devices and algorithms are being used to drive down privacy and autonomy of the individual to benefit themselves or other parties. This is what the book 'The Age of Surveillance Capitalism: The Fight for a Human Future at the New Frontier of Power' talks about.
The major categories are sighted in the total tech landscape that learn about us in order to influence our behavior:
consumer services
the workplace
government and politics
When looking at the retail sector, total tech is quite pervasive. BIg data is used to track and record our buying habits, with marketing and advertising used to entice us into purchases. With the advent of smartphones, the game has changed even more. Apps tap into our GPS data to find out where we are, giving retailers a window inot our lives and driving targeted ads to tailor where we are and what we do.
Personal data is being tracked, and people don't seem to care, they welcome the total tech . Homes are not filling up with personal corporate spies, like Amazon's Alexa and Google's Home. They record what you say, what you search for and what you, listen to.
Employers like to monitor workers as well, gathering data on them to analyze and increase performance and profits. Where once there were just times cards, now there are biometric time cards to scan fingerprints, hand shapes, retinas or the iris. Some people even celebrate being chipped in their bodies.
Mega corps like UPS and Amazon monitor their employees. UPS has sensors for when doors are opened and closed, when the engine is running, and when seat belts are clicked. Amazon is patenting a wristband to track employee hand movements to make sure they keep buys moving boxes. Amazon workers have apparently been calling 911 a lot recently for "suicide attempts, suicidal thoughts and other mental-health episodes".
This is the modern corporate slave empire being built around us. Billions in profits by treating humans like robots, which is why they want to replace people with automation as much as they can. The company Upwork even installs software to log keystrokes and take snapshots of monitors for their corporate clients.
Police and the TSA are now engaging in "predictive policing" where they are profiling individuals for potential criminal offense. Suspicious behavior or patterns are used to characterize people as potential threats on airlines. Who gets to decide what this behavior is? They do. Be late to a flight, change clothes in the bathroom, or act in other ways they don't like, and you could be the next threat.
China's social credit system has been a large success for the total tech face-stomping of humanity. By 2020, all citizens will be monitored, from speeding tickets to social media posts, resulting in a score that will allow certain access in society or disallowing it. Want to get a better job, buy a nice home or send your kid to a better school? Better get a high score.
The sad thing is that we're not only welcoming it, but demanding it. Technological adoption is shaped by our wants. Technology is being used to empower the group through centralized control. The individual is now the product.
Whereas older generations saw sacrificing privacy as a risk, the new Millennial generation sees it as safety-enhancing. They also seem to have more faith and trust in large institutions -- like governments or corporations -- to safeguard their data. I don't think many of them care about the data breaches with Facebook or the censorship among FANG. Autonomy mis no longer sacred, but a burden. Efficiency is more of a concern than the loss of privacy and autonomy.
---
References:
---
Thank you for your time and attention. Peace.
---
If you appreciate and value the content, please consider: Upvoting, Sharing or Reblogging below.


me for more content to come!
---
Like what I do? Then consider giving me a vote on the Witness page :) Thanks!

My goal is to share knowledge, truth and moral understanding in order to help change the world for the better. If you appreciate and value what I do, please consider supporting me as a Steem Witness by voting for me at the bottom of the Witness page.