TECHNOLOGY IN AGRICULTURE- BIOTECHNOLOGY IN LIVESTOCKS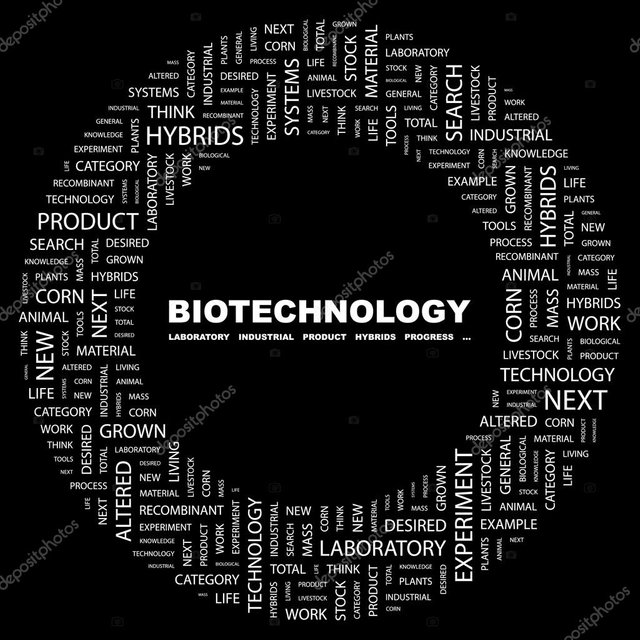 ---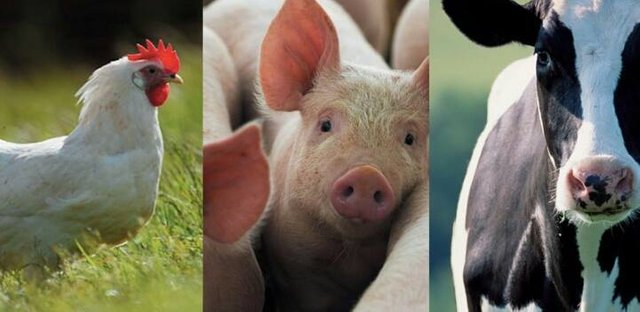 Technology-trail had made it an obligation to enlighten people how technology cut across every aspect of our lives. Today we bring to you optimising technology in the Agricultural Industry.
Just like Blockchain technology; having a defined applications and utilization, so is Biotechnology. Simply put, a technology based on Biology. It is simple but more complex as Blockchain. Below is a more conceptualised meaning of the term biotechnology:
Biotechnology is the use of living systems and organisms to develop or make a product, or any technological application that uses biological systems.......wiki
Bio-technology in Agriculture, Molecular Bio-technology, Environmental Bio-technology and Bio-technology in Education are the practical application of technology combined with scientific techniques. This collection of scientific techniques in other to improvise animals, crops. seeds and any bio-form is known as Agricultural biotechnology. Since technology has been a tool and a companion in facing all human problems, and helping in solving some of them, food crisis had improved exponentially with this application of technology into the Agricultural sector. The active areas are:
Medicine (Healthcare)
Crop productions
Animal production
Industrial (uses of crops and all agricultural products)
Environmental usages
This aforementioned areas are the major applications of bio-technology, aside the standing point of agriculture; bio-technology emphasises and enlighten us on food security and the nourishment of the entire world with respect to massive reproduction rate i.e. population increase. Therefore, application of this phenomenon in Animal rearing is what we want to focus on today.
In 2006, The United Nations came up with a study stating that; there is 18% contribution globally by animal Agriculture sector.
Despite the fact that there are setbacks in livestock rearing like air pollution, water pollution, large animal waste dumps which has deep impacts on climate conditions. But the fact still remain that, without animal production; the quantity of crops and grains will not be enough to feed the world. This application of technology into animal rearing has helped to multiply animals increasingly faster and producing animals with strong genetically traits to withstand diseases and to aid reproduction.
Hence there was need to boost this figure, so scientist came together to introduce technology into Animal productions. Then we can safely say; Bio-technology in Animal production is the application of scientific techniques combined with technology to improve animal productions.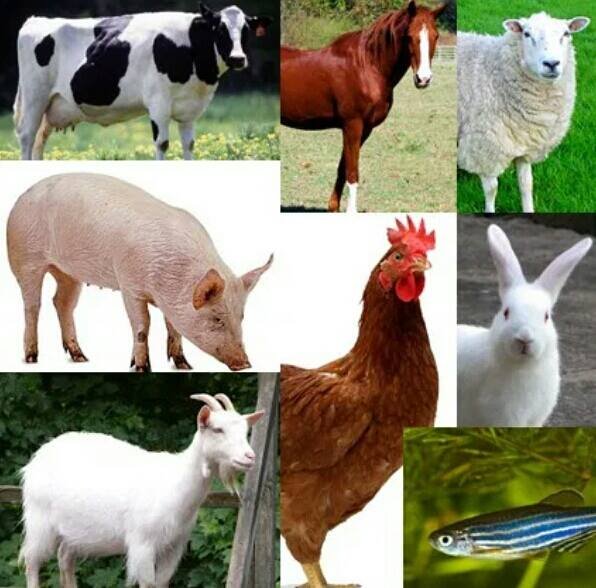 APPLICATION TECHNOLOGY IN LIVESTOCKS
Breeding livestock had be improvised with the advent of bio-technology. IVF-(in-vitro fertilization), ET(embryo transfer), AI (artificial insemination)and GIO(genetically identified offspring) are the various applications of technology in animal production.
EMBRYO TRANSFER (ET)
This involves breeding females that are designed with strong genetical traits that makes them superior. Their embryos are then removed and placed in other animals with weaker genes for gestation. The reason for this is that, the genetically engineered females tend to produce more and healthy eggs than the weaker ones because there had been hormonal injections in them.
ARTIFICIAL INSEMINATIONS (A-I)
As embryos can be removed from this superior females, so is unfertilized eggs can be altered i.e. removed and replaced. Then artificial insemination can be put in place to reproduce embryos in multiples, this embryos are now transferred into other females(inferior ones) for gestation to take place.

---
IN-VITRO FERTILIZATION (IVF)
This simply means that, egg fertilization that naturally occurs in animals can now be done in a tube or glass. Uterus' main job is for fertilization to take place; now it has been engineered to be done outside of the uterus. Though the process is done in a clinically maintained environment i.e. laboratories.
The processes are simply summarised below:
Take eggs out of a female donor ovaries.

In-vitro maturing of the eggs inside an incubator.

Then the fertilization of this eggs in a tube by sperms from a genetically engineered male.

Lastly the surrogacy, which involves implanting of these embryos after seven days into the reproductive system of the selected female.
GENETICALLY IDENTICAL OFFSPRING (GIO)
This is an artificial making of twins. It has been done in human and so in farm animals. For example in poultry farming, fertilization of chick embryos is done and kept in an artificial egg/hatch till the hatching day. Genetic manipulation is adopted in this process at early stage before the eggs are formed. It is a process that involves; improvised preservations for sperms (embryos and oocytes), which are then genetically evaluated for artificial insemination.
Thanks for reading, the next episode will be; BIO-TECHNOLOGY IN CROP PRODUCTION.