We have done a deep fundamental and technical analysis of Cisco, a publicly traded company first published here on steemit.com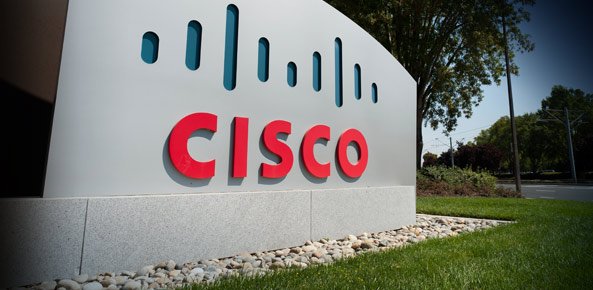 The San Jose, California, Cisco Systems Inc (NASDAQ: CSCO) that produces and sells networking software and equipment worldwide, just announced that it will lay off 5,500 of its workforce. This is in response to the upheaval in the tech industry that has caused the world's tech giants to seek out alternative solutions. Meanwhile, Cisco's stock is rising steadily.
Cisco Systems will layoff 5500 employees
According to a report published by ABC News, Cisco Systems has said it will layoff some 5500 employees beginning this summer. This is equivalent to about 7% of the company's 74,000 workers.
This paring is the latest results of the non-ending advance of innovation that has compelled the world's oldest and biggest technology firms to take new routes in search of sales growth. Other tech firms that have jettisoned thousands of employee and overhauled their product lines include HP, Intel and Microsoft.
Cisco Systems' CEO Chuck Robbins told analysts and investors that Cisco will apply the money it saves from purging its workforce to investing in areas that will boost its revenues in future.
Rival Intel licences intellectual property from ARM
As tech firms are involved in decades of painful transitions that cause massive layoffs amid developments in computing and more efficient wireless connectivity, Intel has resolved to swallowing its pride and began licensing intellectual property from chip-manufacturer ARM.
By licensing technology from ARM, Intel gets the advantage of producing chips for companies and reap from the prices that are rising steadily. In so doing the company is able to operate its factories at near to full capacity. This also gives Intel a share in the growing segment of mobile devices, despite the enormous investments required to produce chips.
Cisco's stock could well be headed toward surpassing its pre-2008 peak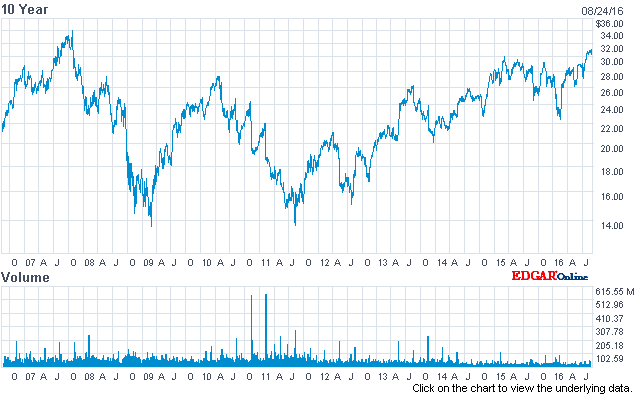 Cisco stock (NASDAQ: CSCO) reached their 52-week (and even five-year) peak price of $31.20 this August. The shares could be headed toward the high price of $34 at which they traded just before the 2008/9 financial downturn.
However, Cisco shares had shed some 42 cents after the tech giant had released its Q4 and fiscal year 2016 results on Wednesday August 17. Investors may have been disappointed that Cisco's job reductions were not as big as had been speculated, hence the decline in share prices.
Revenue for the fourth quarter ending July 30 was $12.6 billion, up 2% from last year. Profit was $2.8 billion (representing EPS of 56 cents), up 21%, thanks to past cost cutting efforts.
FY 2016 revenue was $48.7 billion, a growth of 3 percent year-over-year. Revenue for FY 2017 are projected to grow between -1% and +1% while EPS GAAP is estimated to be $0.42 - 0.47.
You can trade this company on 1Broker.uk with Bitcoin - check it out!
---
Enjoy these informational financial analysis? Follow @stakepool for regular fresh articles about interesting companies, indexes, coins etc.!