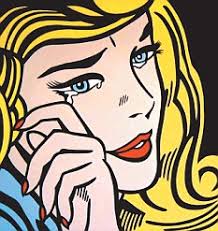 (direct link to img)

For six years and two months of existence in our relationship we encountered a lot of circumstances. Feb-ibig is very fast approaching. February 14 is all about love wherein all of us will celebrate love.
Three days more is the Feb-ibig. I know many sweet lovers out there will bring sweet chocolates, flowers and etc. That is good for you. But for me I will not expect something if I have mine.
Today is a sunday. He made me cry truely. It is because of nonsense expressions. We went together in the church. While walking going to the church smiles are being drawn in our faces. Good mood that time. Since we are late expected that we cannot seat i front near the altar. So I told him totz please get a chair for two.
This is our convo:
Me: Totz please get a chair there for two.
Him: You get if you want.
Me: Hey, are you okay?
Him: If you want to seat find your way and then snob.
Me: Whats wrong with you? Did I say something wrong?
He just staring at me with angry face. Is that can cause you pain to get and carry chair? He never answered me. So I ask him again whats wrong if I will errand you to get a chair? Can't you carry that? What's wrong? Answer me. You are not gentlemen. I'm so angry that feelings you want to punch but you can't. I wanted to cry but I hold my tears to fallen' down because I don't have any handkerchief.
So want I did I walk away. I never ask him permission that I'm going to the toilet. I went to the comfort room of the church and there I cried so much. This is made me cry @teardrops I sheds.
So after I've expressed my feelings through crying. I went him where he is standing. Until the mass was ended he never say something. So because of my pride I never talk to him too. I'm very angry. I said to myself, "Lord please forgive me I don't know what is my fault."
(direct link to img)

I'm so sad today. He never call or text and say something like "Sarah I'm sorry this morning I let you cry." Or even just explaining what is my fault. So I never chat him. I never text him or even call. Even just a small word SORRY is enough for me but nothing.
They said, "fighting and misunderstanding as a lovers is just a flowering on every relationship." But sometimes we cannot admit that we're always okay. Problems and circumstances may vary.
And all I know today we are not okay. I hate him. All I want to hear is just a word og SORRY enough for me. This is my weakness that make me cry even now I'm still crying. This is my entry @teardrops.
I share this so that I can express my feelings. It so heavy inside my heart if i will not expressed it.
Thats all for today steemians. I just sharing this @teardrops smt by sir Terry @surassinggoogle for me to releived my pain i have in my heart.
Vote your witnesses @steemgigs as our support to the good man with a good heart for always supporting our blog. He inspired me more even I'm in a painful heart today.
FOLLOW, RESTEEM AND UPVOTE ME:
Steem on! God bless
XOXO,
SARAH