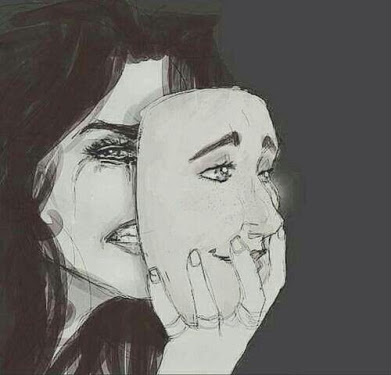 I feel tired.
I feel empty.
I am full of hatred
I am stressed.
I am a woman in distressed.
I don't wanna cry!
I wanna scream!
I wanna escape from this life!
I wanna be happy!
I want to be somebody!
I hate being an introvert.
I hate being soft-spoken.
I hate being a lady of few words.
I hate that this is my everyday battle.
I can't even express anger.
I can't even tell the feelings I have!
I can't run!
I can't hide.
I can't do whatever I want!
I'm so anxious.
I'm so depressed!
I can't even notice the way I dress.
And I don't wanna be a mess..
All I feel is pain.
Pain of dishonesty.
Pain of betrayal
Pain of everything!
Pain is all I have.
You won't see me cry
All I do is smile.
Please stop telling so much lie.
It makes me feel like I wanna die.
Silent tears hold the loudest pain.