Good morning fellow steemian, its been a while here. I received an emergency call from one of my cousin's that my uncle is seriously ill and he needed urgent treatment. Every thing I was doing at that particular time came to a stop, I could not control myself and don't even know what to do.
I had to calm myself and then I called a surgeon from my church and he told me that they can transfer them from their hospital to Teaching Hospital in Ogbomoso. Without wasting anymore time I called them that they should be coming, and they are coming from hometown (Igboho, Oyo state). When they got to the hospital I couldn't help but shed tears when I saw him in the state that he is. Then I asked our family member who brought him that what happened. They explained to me that he had a surgery on 3rd of March, but the Doctor that did the surgery did not know that what was wrong with him was not appendix, so he removed the appendix but his conditions did not improve but started getting worst. The same doctor perform another surgery on him 16days ago which complicate the whole situation. When they got here in Ogbomoso last week Saturday (16th June) his stomach had swollen and he was in pain.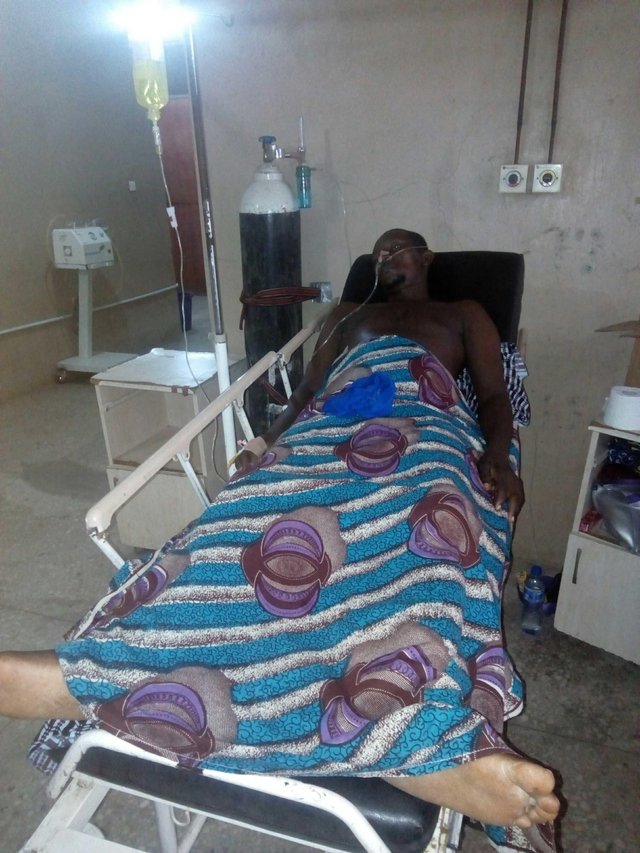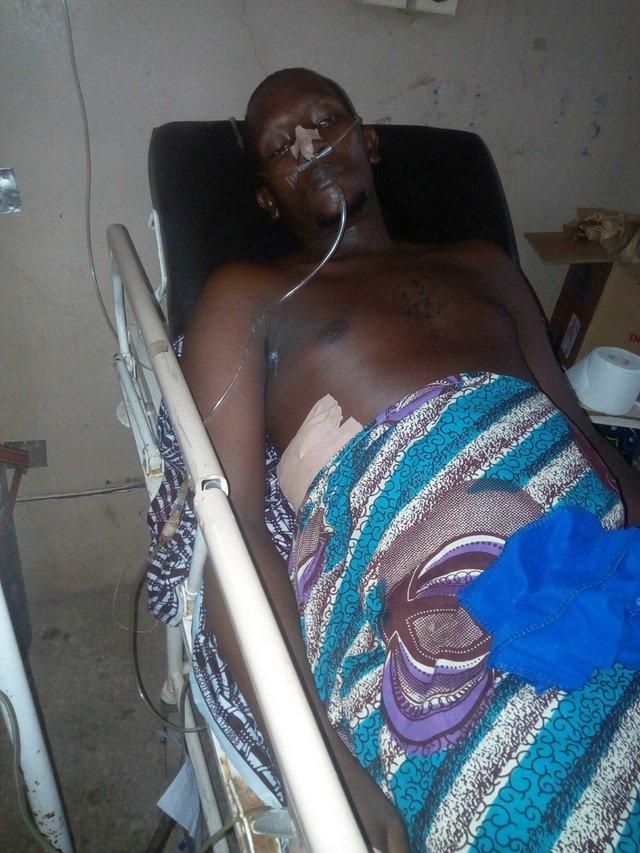 He was in severe pain with the help of oxygen to breath. So after running up and down buying of different drugs and consultations. A team of surgeon came to check him and said they will have to perform another surgery on him! Hmmmmm making three surgery. No problem they can continue, but first they will have to know exactly what's inside him so that they can know where to operate.
Without wasting any time we headed to ultrasound to scan him and there the doctor in charge said his kidney were fine and liver, very happy to hear that tho. And the man said he has liver absence or something, didn't really understand what he meant by that but what I understood was that something as big as a litre is inside of him.
In a nutshell we went back to the doctors and gave them the report and the operation was slated for yesterday. The operation has been done and it was successful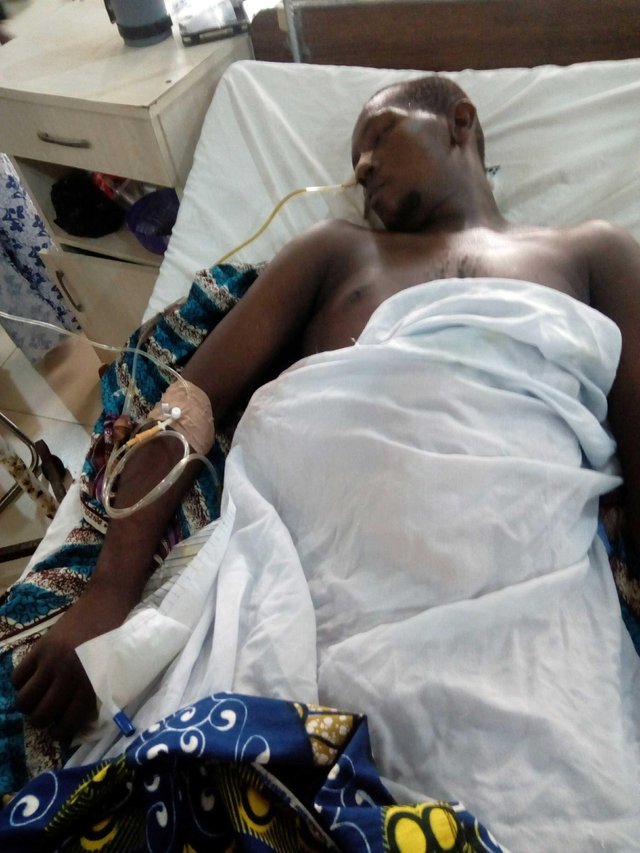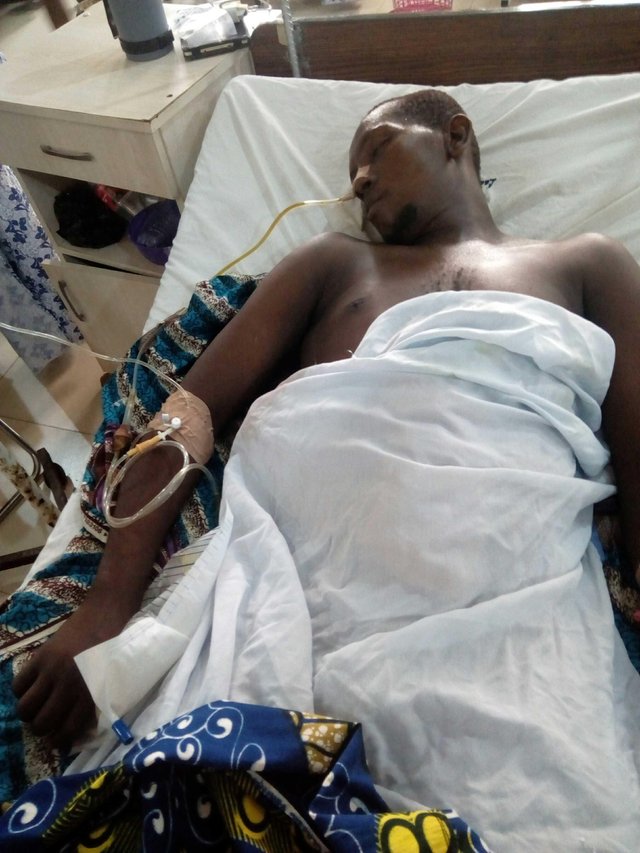 What we need now is your prayers and financial support. Thanks still your boy @olatun