Fellow esteemed!!
This is my piece on @teardrops Smart Media Token(SMT) for @surpassinggoogle.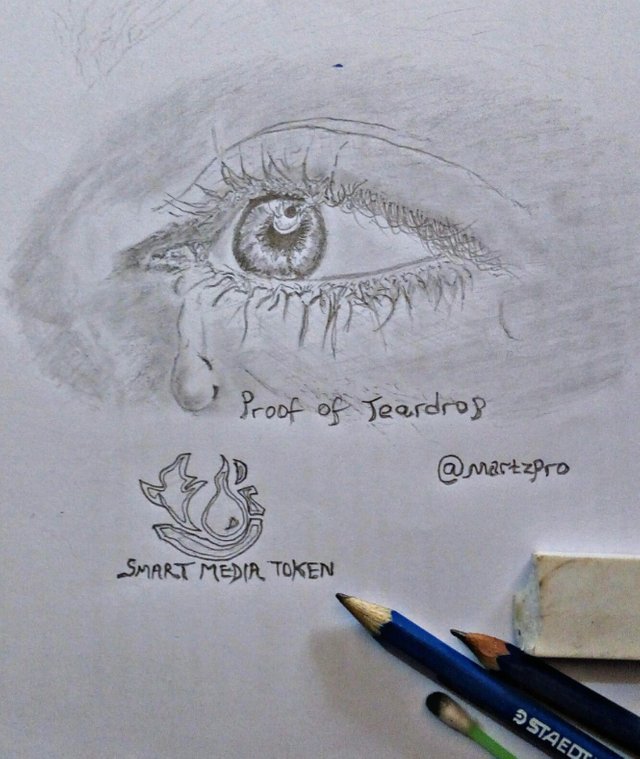 A normal look of that teary eye seems all is not well. It seems all hope is lost. Everything on the verge of collapse. Tongues waggling and blabbing "what could be wrong?"
With a beam, I reflected. Those are not tears of sorrow. Not of pain or grief but of Joy. The joy of setting myself free from that unwavering predicament. The joy of coming out of that grip of bad addiction. The joy of "enough is enough". The joy of picking oneself up when life throws you down. What more could be done than to express myself in tears(of Joy).
MATERIALS USED
A4 paper
H and 6B pencil
Q-tip and eraser
PROGRESS SHOTS/TUTORIAL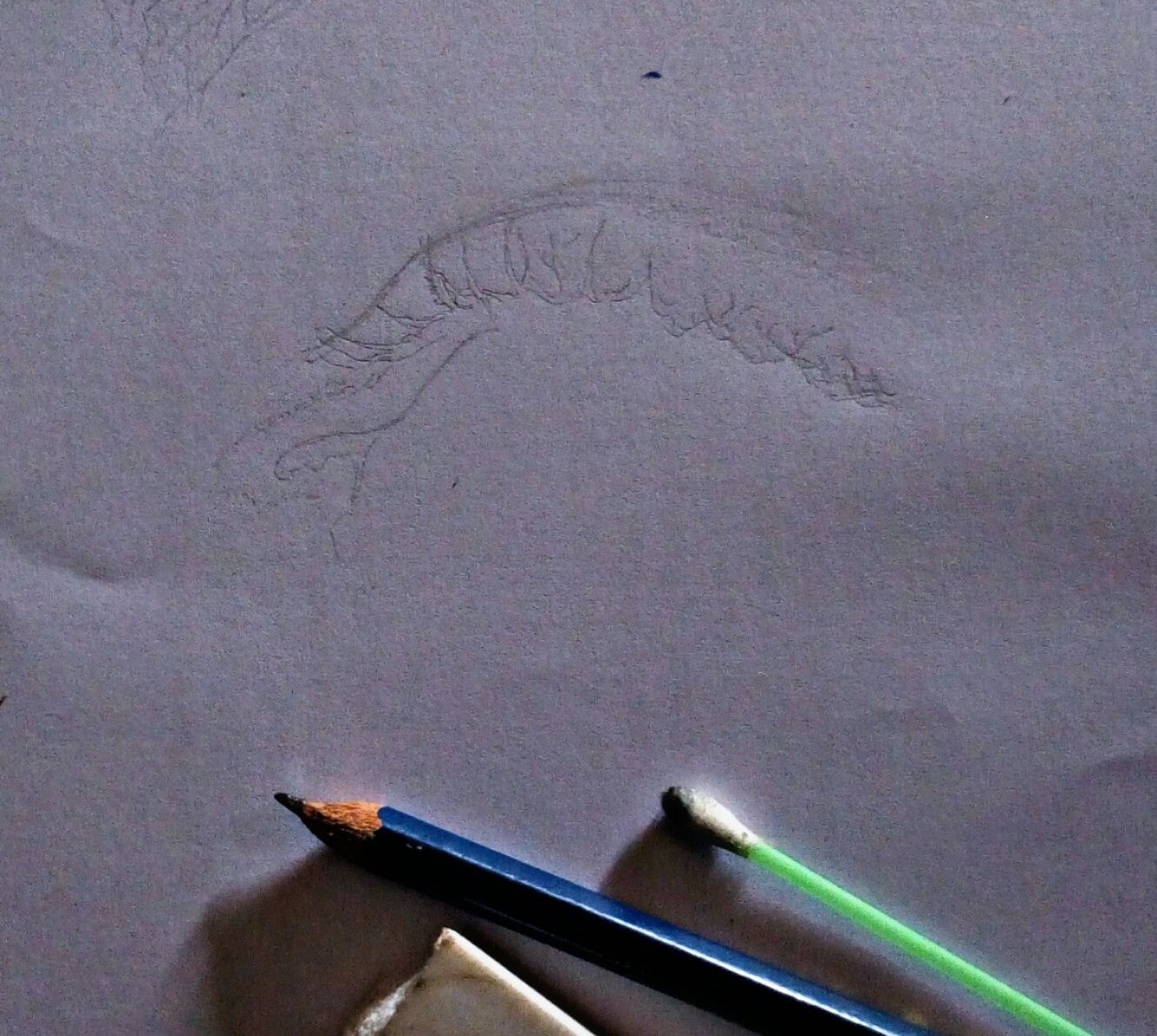 drawing the outline of eye with H pencil. At this stage, you don't need to apply too much pressure for easy erasing when mistakes are made.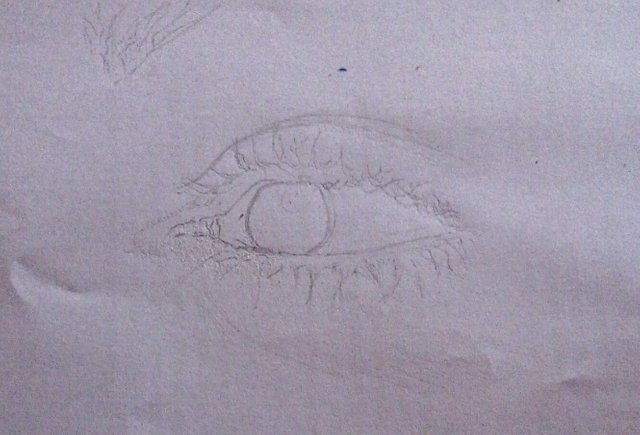 the completed outline using H pencil.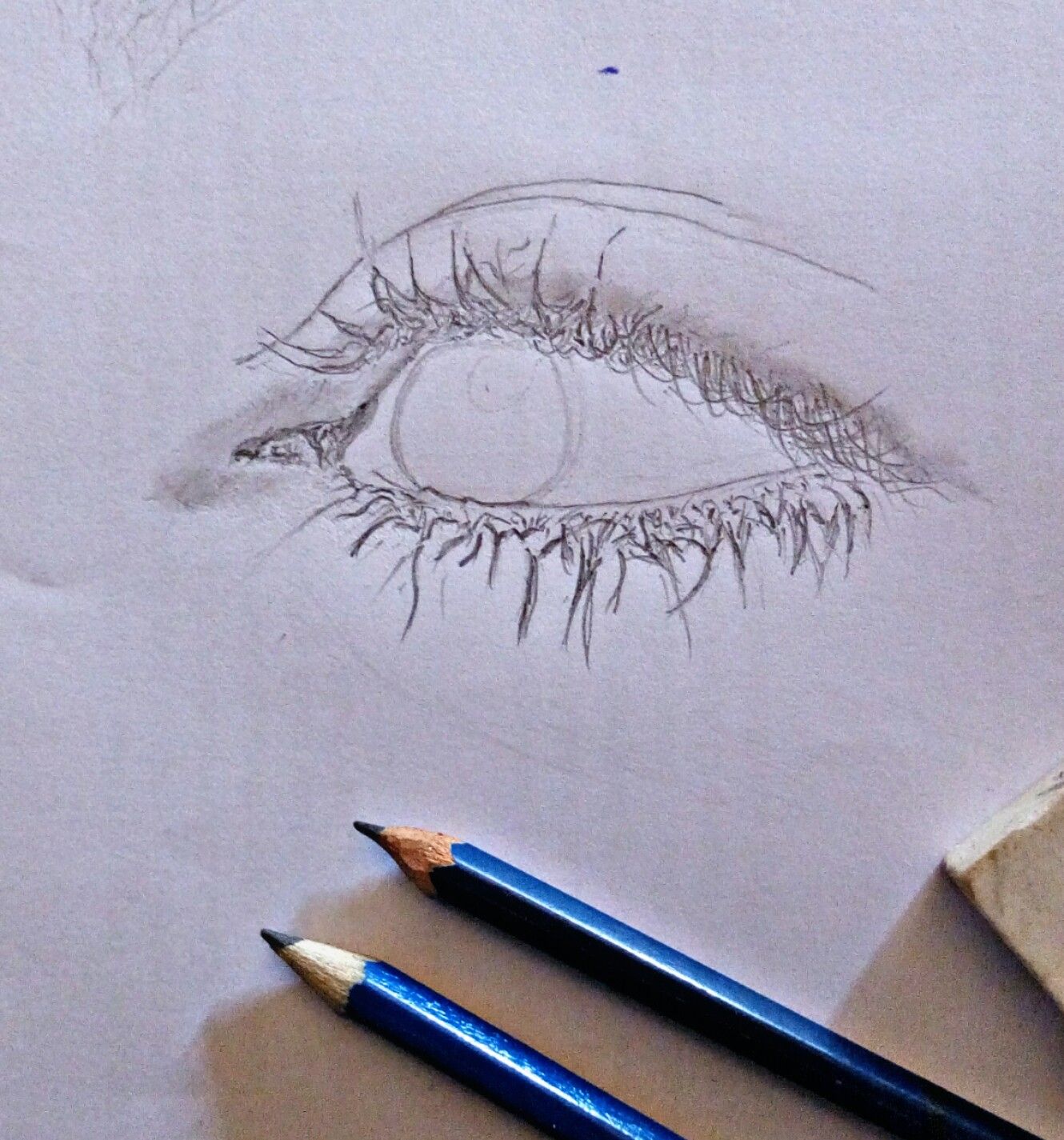 with the 6B,trace out the outlines. Apply pressure as this gives a darker tone. Take note of areas more darker than others. I blended the area of the upper eye lid using Q-tip.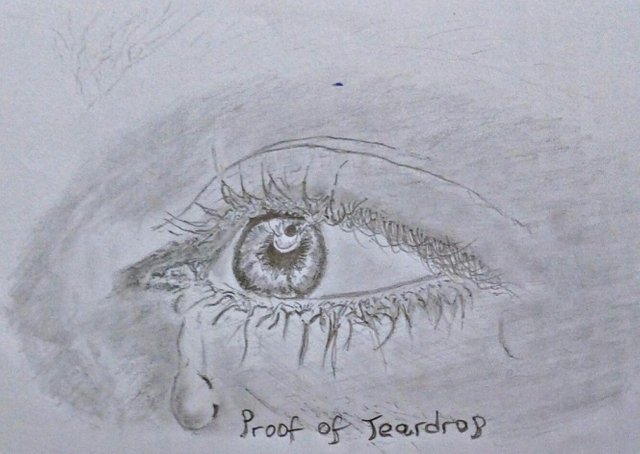 shade the outer layers surrounding the eye and blend using Q-tip.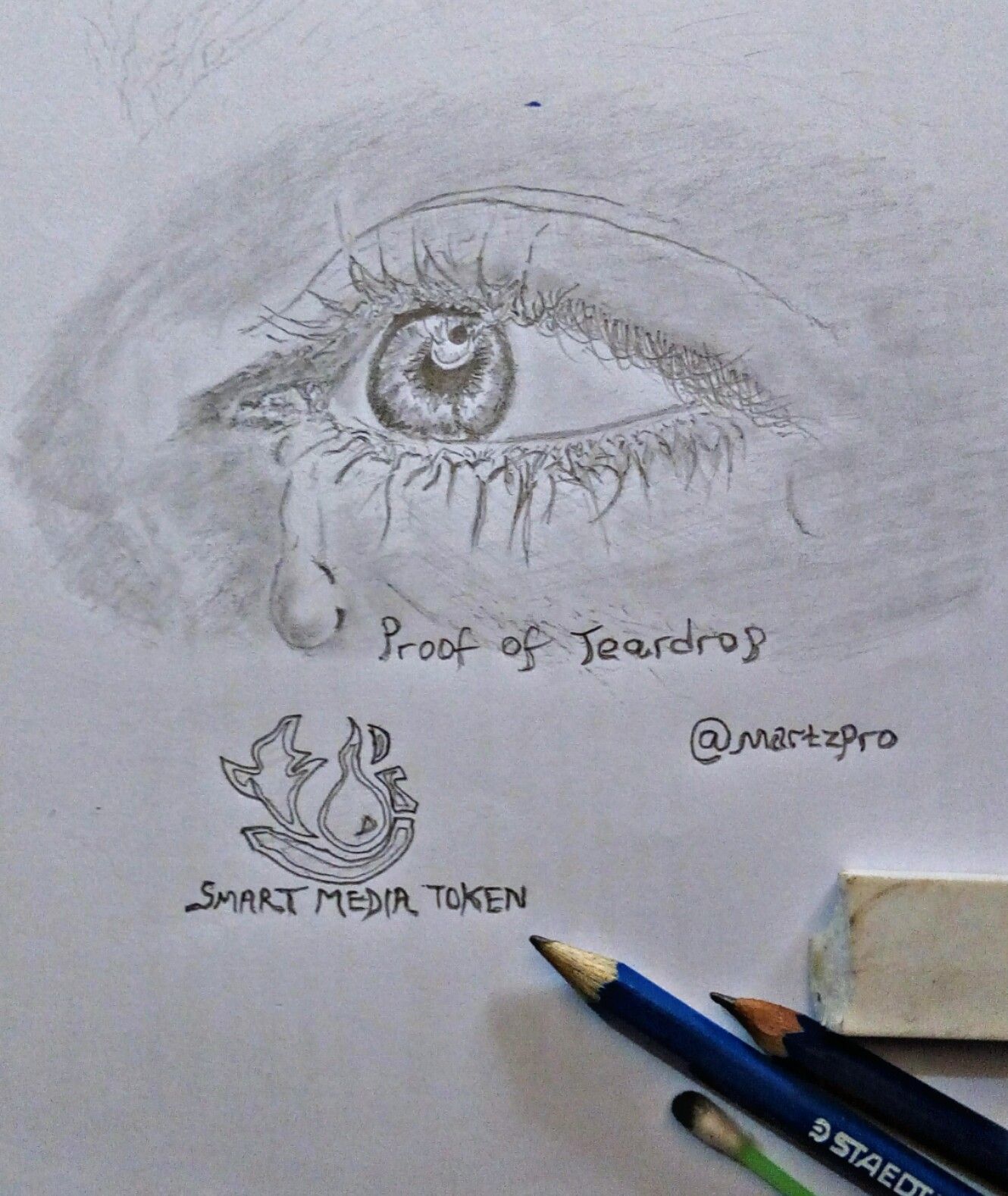 the final result
WHAT IS TEARDROPS ALL ABOUT
TEARDROPS is an imaginary Smart Media Token (SMT) that gives rewards to those people who shared their testimonies about their life struggle and have cried because of joy, sadness, loneliness, grief and tears. It is one of the project of one of the running witnesses @surpassinggoogle or Sir Terry/SG
Please give @surpassinggoogle your support and encouragement as a witness by voting him at https://steemit.com/~witnesses and type in "steemgigs" at the first search box.
You can also like @teardrops on Facebook and Twitter:
https://www.facebook.com/teardropstokens/
https://twitter.com/teardropstokens
Many thanks to @surpassinggoogle for his latest project @teardrops. His act of selfless service and empowerment of the steemit community is something to be imbibed.
Thanks everyone. Your comments and reviews will be well appreciated.