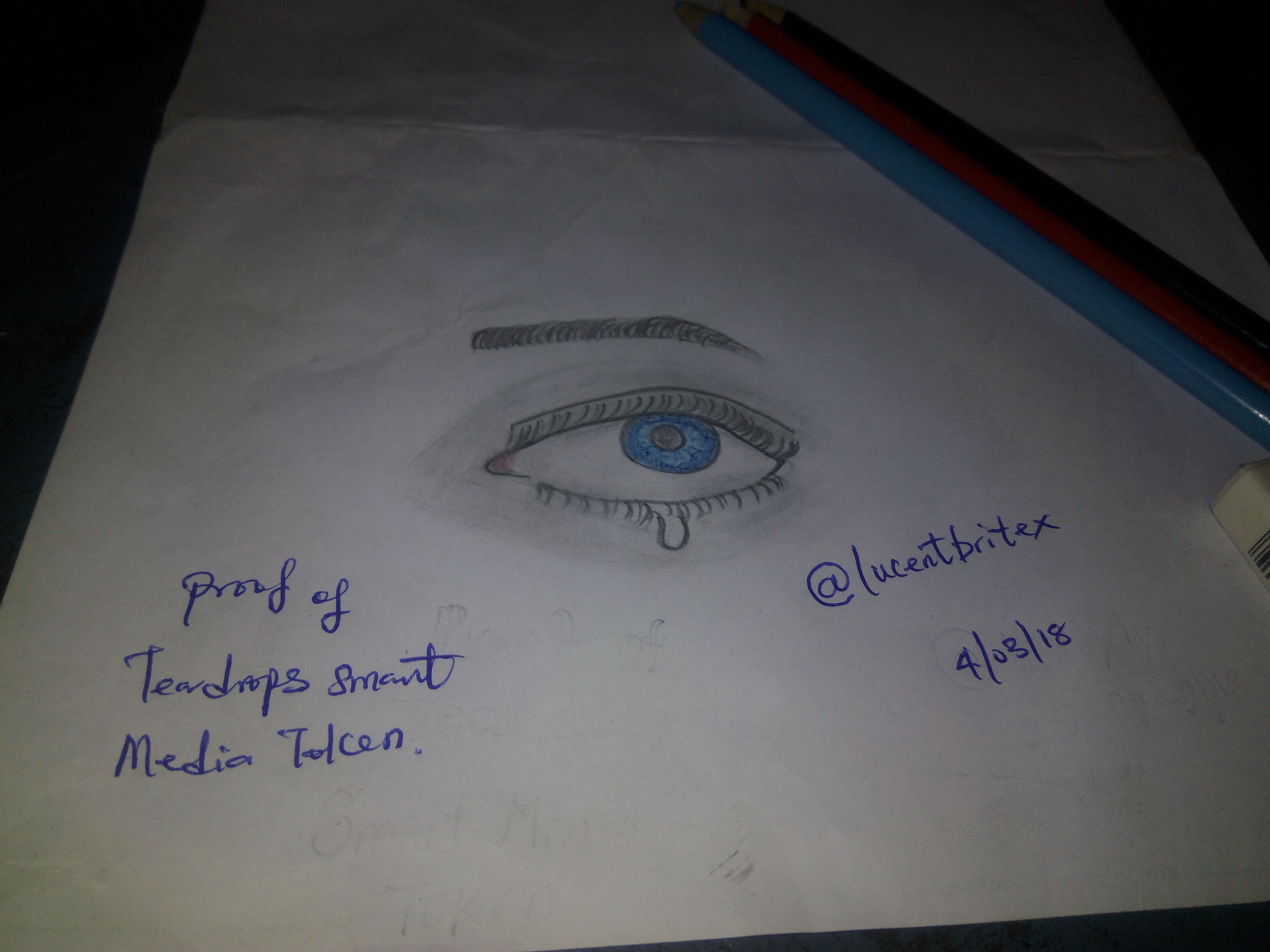 I swear I didn't see it coming, It hit me like a ton of bricks. That day, my life as I knew it, ended, and a new one began. Discovering that you're sick is never easy. I'd gone for my regular Check up at the hospital, and when my doctor didn't smile as usual, I knew something was wrong. He had bad news.
I was so sad, I couldn't eat for weeks, neither could I sleep. The only thing I could do was cry, the well of tears never dried up. What actually rubbed it in, was the reaction of my supposed family, the people who should have been there for me, all found perfect excuses why they couldn't be there. I had to deal with it, alone. It was the most tragic period of my life.
WHAT IS TEARDROPS?
It's an imaginary Smart Media Token (SMT) that gives rewards to those people who shared their testimonies about their life struggle and have cried because of joy, sadness, loneliness, grief and tears. It is one of the project of one of the running witnesses @surpassinggoogle
Please do well to cast your vote for @surpassinggoogle as your witness
@surpassinggoogle has been a good guy to us. please support him as a witness by voting him at https://steemit.com/~witnesses and type in "steemgigs" at the first search box.
If you want to give him witness voting decisions on your behalf, visit https://steemit.com/~witnesses again and type in "surpassinggoogle" in the second box as a proxy