Hello steemians. Be safe of your password or active posting key. Don't enter in any link that is found in your feed Because these what happened to me last Sunday when I click a link that was found in my feed. In that time I feel that's it was helpful to me to get some upvote but it's lead to my account to be hacked by name @richardman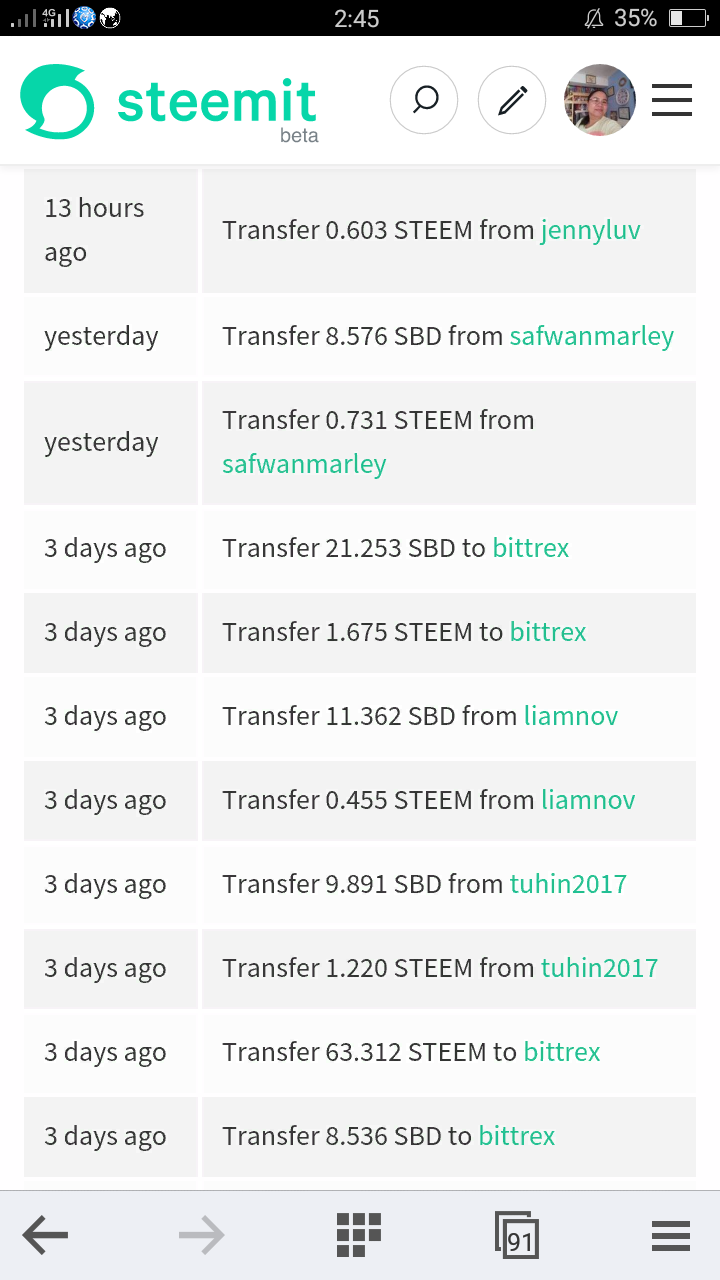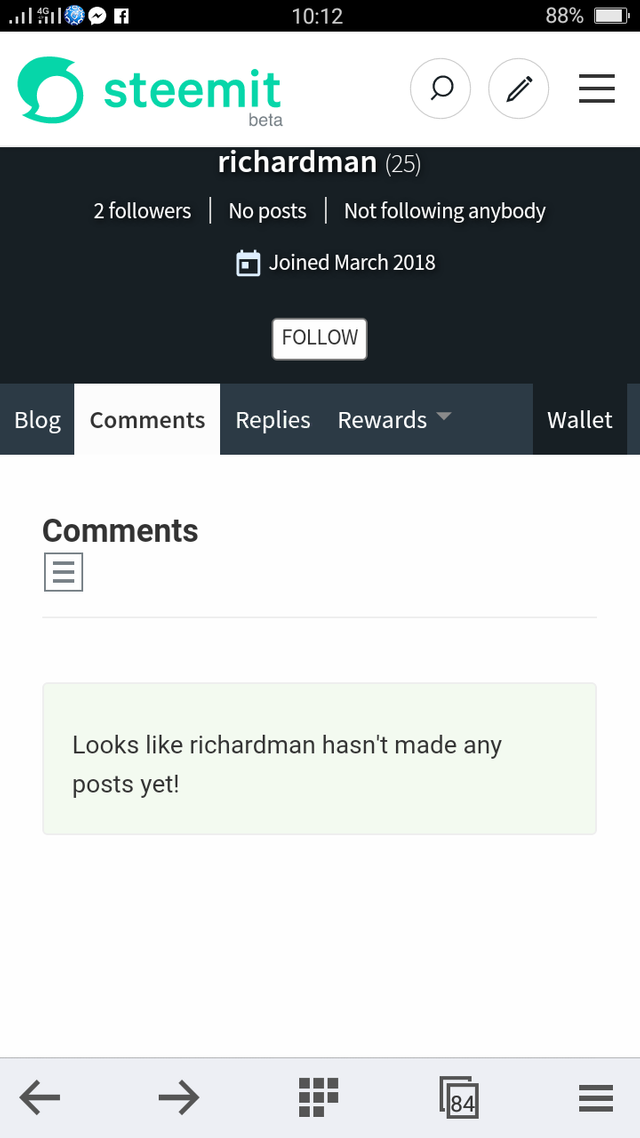 In that day I'm not the only one hacked by this account name @richardman. He made many hacking activities last Sunday and today he/she have also hacking today as I open his account.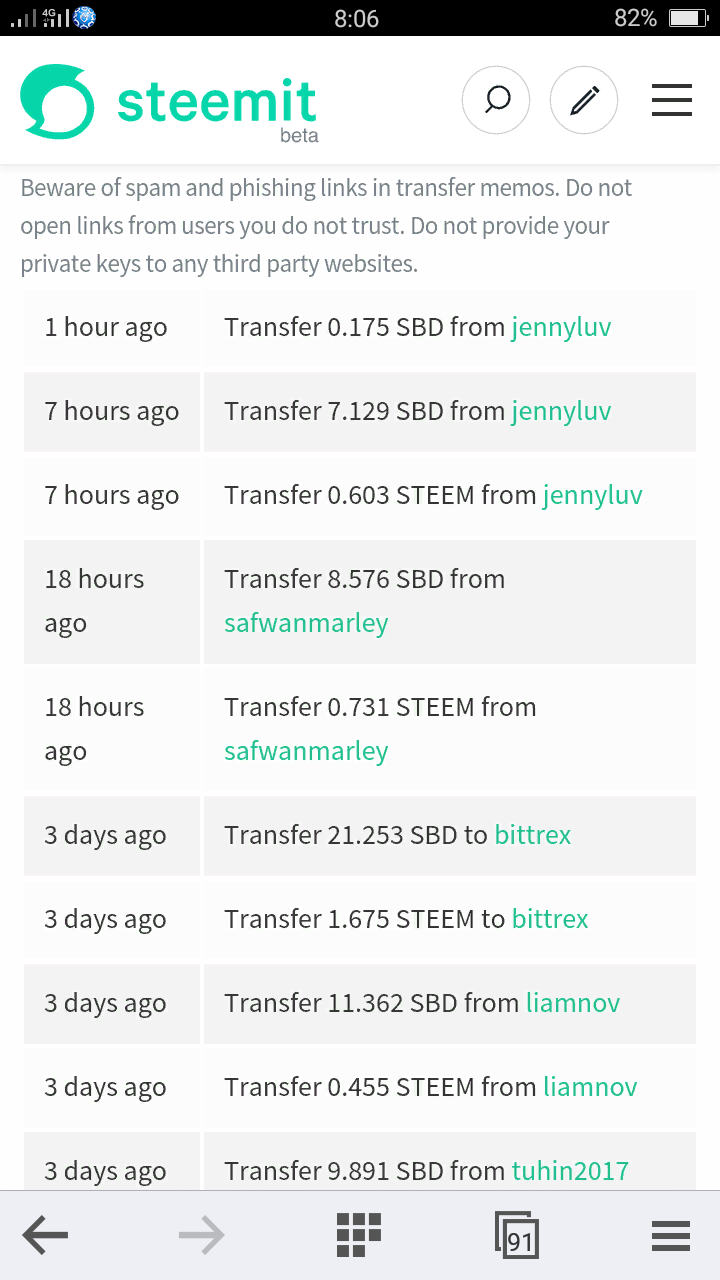 Last Sunday I remember that I join a challenge called pocketdump challenge and there was a link I opened and invite me to join. That was happened after I posted my entry my phone is in Low Battery mode so I charge my phone for two hours. Then after fully charged I opened my steemit account but I can not access anymore my account. So I wonder why. But I never make a logged out my account in my cellphone.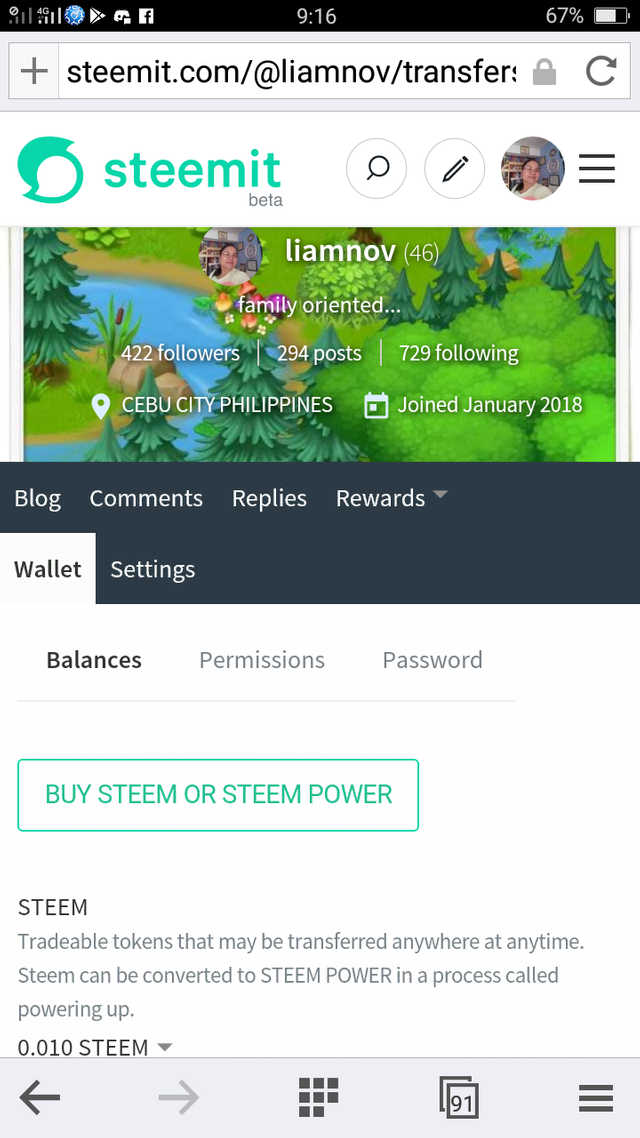 I searched my account so that I can open my account then I go to my wallet then I found that my SBD and STEEM is transfer to the account of @richardman. So my I think that it is a hacker because I open his account he did not made any post since he was register. He only hacked many accounts that is found in his wallet .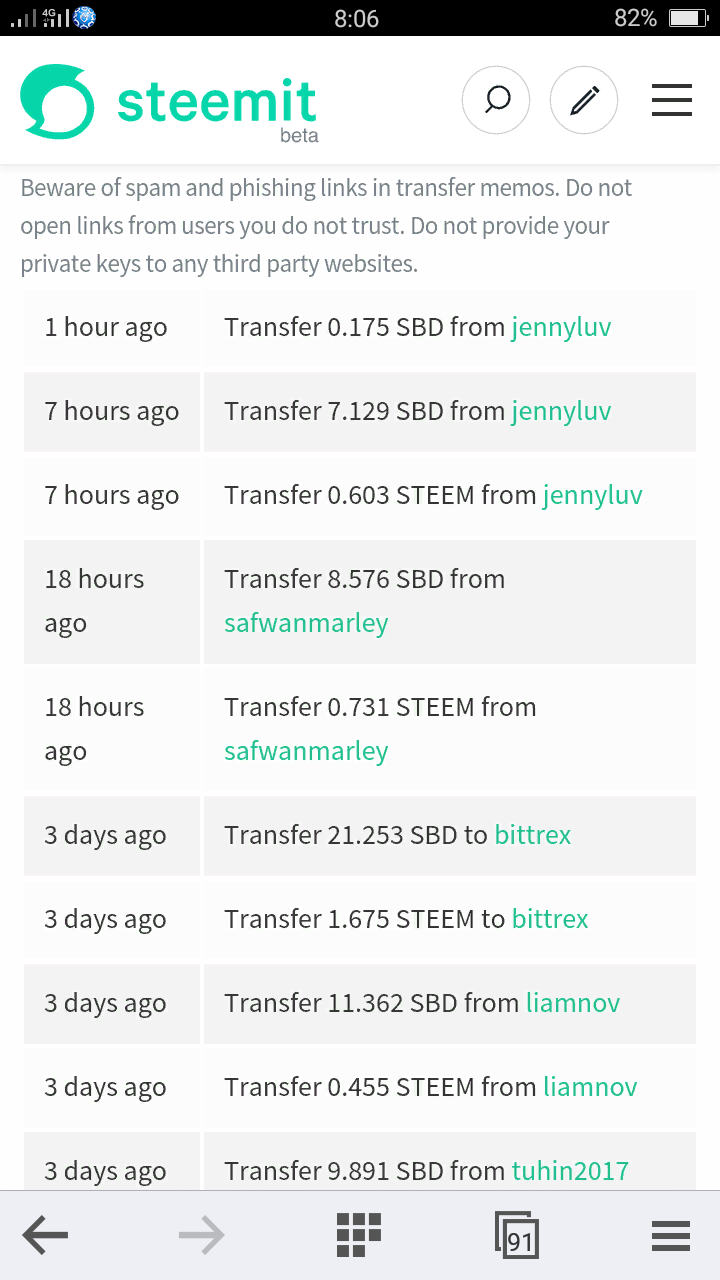 But his wallet have many SBD and STEEM from many accounts he hacked and he directly transfer it to bittrex.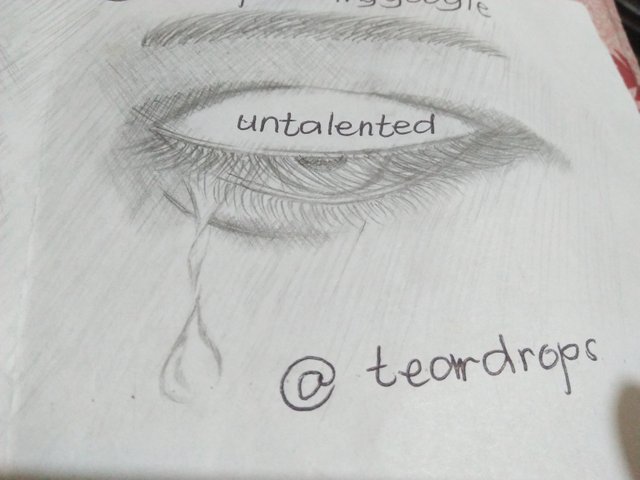 My tears fall in my eyes because I just a minute I lost everything in my wallet. I worked hard in posting even I came late from my daily work. I spend that for Two months. I try my best to be active in steemit even there was some discouragement came sometimes but I try to be active and make myself enjoy of what I do and enjoy my life in steemit world.
Now my account was recover from hacking. I begin it with no heartache because it is a lesson for me of what happened . So this is my simple advice *** NEVER INPUT YOUR PASSWORD TO ANY SITE ASKING YOUR PASSWORD BETTER MAKE ANY CONFIRMATION OF HIS ACCOUNT. DON'T TRUST ANY ACCOUNT THAT YOU DID NOT KNOW***.
To all Steemians beware of hacker who are doing Evil things to me and many of his victims.