6 YEARS IN THE MAKING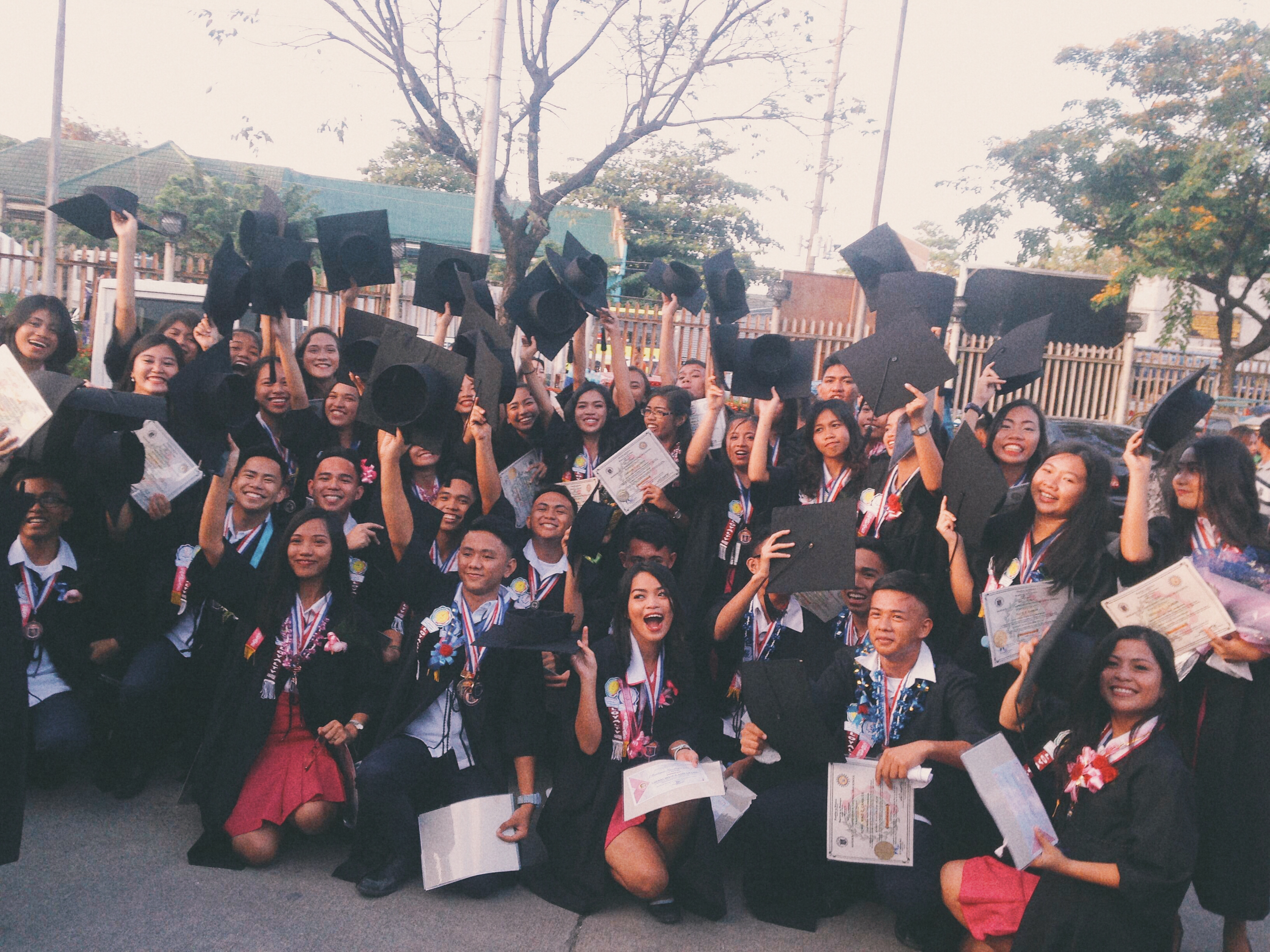 A letter to my classmates turned family,
If this had only been a 4-year highschool journey, I wouldn't be really sentimental about this. The addtional 2 years for highschool made this particular group of people more than just classmates. We may have parted with some of our classmates from Junior Highschool but to us who remained to continue our Senior Highschool in MCCNHS, have gotten a lot closer and the bond that ties all of us have gotten stronger. All of these emotions got us thinking of how close and united we are but frankly, when we separate ways and choose different paths in our lives, our groupchats may not be as alive as it is right now. When we see each other in the future, we greet and ask each other how our lives have been and then go on. We'll think of how we used to be close as classmates. But the beauty of leaving something behind is we get to have something to look back on, smile, and wish to the heavens for it to happen again. I love you guys and without you, I wouldn't have been holy. Thank you for the memories, the happiness, the frustrations, the sadness, and most importantly, thank you for being part of my life. What we used to do in our classrooms may never happen again but I assure you, it is embedded in my mind and in my heart. I wish all of us the best as we take on different roads to further improve ourselves and achieve things with the grace of God.
37 students
37 awardees
37 with honors
ACAD STEM S1
---
My journey throughout this phase in my life has been a hell of a ride. I thank God for this wonderful overall experience and hope to be able to do more in this life.