Hello guys,
It feels awkward I haven't posted for probably 5 days now. I feel cheated though because I have learnt through steemit that my time and my presence in the internet it worth money.
If you noticed as well you will also observred i haven't been on whatsapp, discord and even facebook reason been my phone was stolen. I really missed chatting with my pals like like @diamondrich, @tolababy, @julietisrael, @ebado, @adabless, @sawphyire, @emmaxx, @ajremy, @penauthor, @estherlove1, @afolwolex and of course my steemit boo boo @zizymena.
HEHEHHEHE all of you that didn't observe ehn... dont worry i will FLAG you... LoL... I was just kidding... Hehehe i saw all the mentions and notifications. @adabless be showing yourself with your porti food ooo.. Don't worry i will organise my own too but for now I my phone was stolen.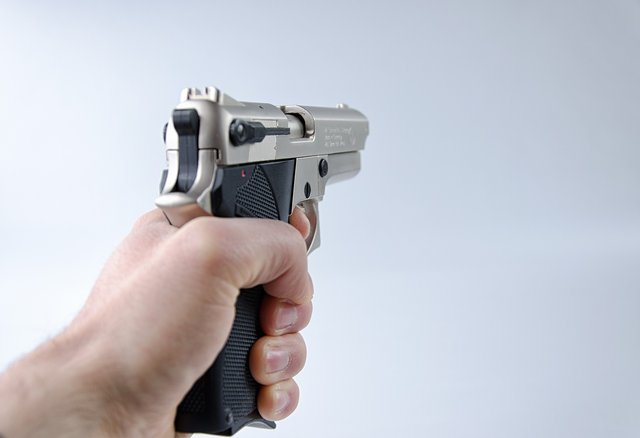 My First Robbery Experience
I was with my friends house in school in her house and we decided to go to my place to get money to buy suya. I live in a sorrounding that looks really lonely and sometimes scary in the night hour. When we got to the entrance of the pathway that led to my house, the robbers attacked us in the dark.
Immediately they came out of the bush, my friend was scared. She fell to the ground and one of the robbers held her to the ground. I quickly moved backwards while the other robber tried attacking me. I had the opportunity to run but i thought if I did, my friend could be raped. The robber asked me for my phone so i relunctantly gave him my phone.
It was a very horrible experience. All i was thinking after the incident was my steemit account. I was thinking of how to make post. Although i have a laptop but it would be very infective doing steemit without a phone because my battery life can only go for two hours. I won't be giving my comments for the main time till i get a new phone.
I will love to get a brand new infinix s3.
To those who love and care you could send your support by sending me sbd or steem...
HMMMMMMMM..... I feel like crying now ooo...
I miss you like madt ooooo... @zizymena don't worry whwn i come back i will come and marry you even though i forget to purpose to you at air-clinic show.
@ajremy be doing like what i don't know there. If you know what is good for you you better restart your poetic-surge project wheather you get support or not. Bro you are good and don't forget you are the teen with the steam for steem
@adabless be showing yourself there with your porti stew oooo...
@penauthor pls help me manage steemimpact group on whatsapp
@naijapidgin coomunity i will miss you guys like madt.
@sawphyire don't woory i will be back like xxx ( the return of xander cage)
thanks to @destinysaid, @gbenga, @ogoowinner, @hr1 and @hendrikdegrote and @surpassinggoogle for your upvotes and support.
I may not have sbd or steem to send to you but publicly in the presence of the whole steemit community i say thank you and i love you guys.
REMEMBER @JACKDOGHO CARES