My name is Gideon Nnakude, a 25 years old from Nigeria and final year student in the university.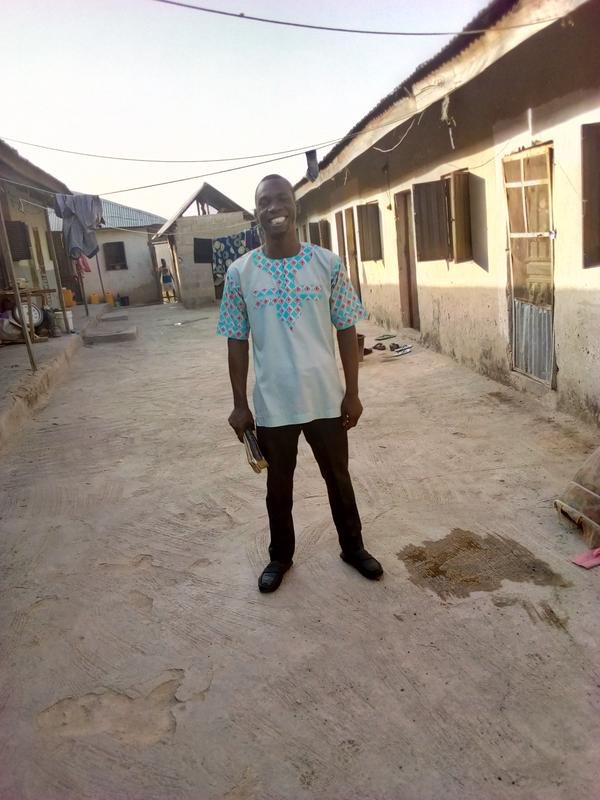 People tend to be ashamed to tell others their age or they feel too big to say their age.
I am not really concerned about how old i am but i am so concerned about how many people i can make happy within the time frame of my life and living on earth. The happiness of others is the worth of my age
I am a young man that has been through tough and dangerous times in my little 25 years on earth. I have come to understand that wealth is not about how much you have in your bank account but how much happiness you have given to people around you through your wealth
@shikika is one friend i have known on steemit that is always happy and smiling despite the difficult times she is going through and have learnt from her to be happy all the time. She knows how much happiness i do get from her. My mummy whale, your crayfish is growing up gradually😂😂😂😂😂😂😂😂
@hefziba is a friend, a sister and a mummy with a heart ❤that cares. Your children will never taste what i have suffered in life. Your generosity towards me has made me to make some people to laugh yesterday and today, and could eat because you sent the sbd that provided the meal for them. Meeting you was a miracle not a chance.
Being good is all i desire to live for. I desire the happiness of others far beyond my own happiness because
If my neighbour is happy then i am also happy
If a neighbour is sick then it's my own sickness
I want to do good until people become tired of my goodness. I want to do good to people that generations to come will remember that Gideon Nnakude once lived in this world. I want to do good so i can see those tears of joy flow down the cheeks of people and i join in the tears. I want to do good so that my children will not even see people again to help.
I want to do good until i die
Dear Steemians, do you really desire to do good to others or the pains of others gives you joy?
Lets make the world a better place through our good deeds.
happy Sunday friends