Today been the 2nd Of March 2018 I read through one of the most heart aching stories on #teardrops by
@diosarich who is a single mother and wrote on her personal life passed through so much but even in her time of trials and distress she still says a thanksgiving prayer every morning on behalf of her son who suffers from Epileptic Cerebral Palsy.
You may need to read the full story of @diosarich here to understand fully what I am talking about😥😖😥.
---
You may not understand what people out there pass through because you aren't in their shoes. Some shed tears in their closets for years and are tortured by the condition they find themselves in. Some get so tired and give up on life.
The tears, the pains, the agony and heartaches seem like they would never be a past tense.
But as humans and friend's you and I need to try our possible best to support those in trying times even when things go so well for you.
Your words, pamper and love means a lot.
And by so doing you could turn tears and mourning into laughter and joy undescribable.
Through you, your presence and warmth of love can uplift their spirits for a lifetime.
---
@Surpassinggoogle
through this imaginary coin(smart media token) from my keen observation has assisted life's and is still motivating steemians out there not to ever loose hope in tears filled situation's.
Weeping may tarry at night but truly Joy cometh in the morning.
That morning of no more mourning is nigh.
---
I'm moved by the teardrops stories have read so far and I must say that it would go a long way if we show people in their trying times superb love. Love the say is the greatest. Be a reason to wipe out the tears of men, women and children out there.
---
So today while at my Mum's shop I did a drawing of teardrops smart media tokens for
@surpassinggoogle
.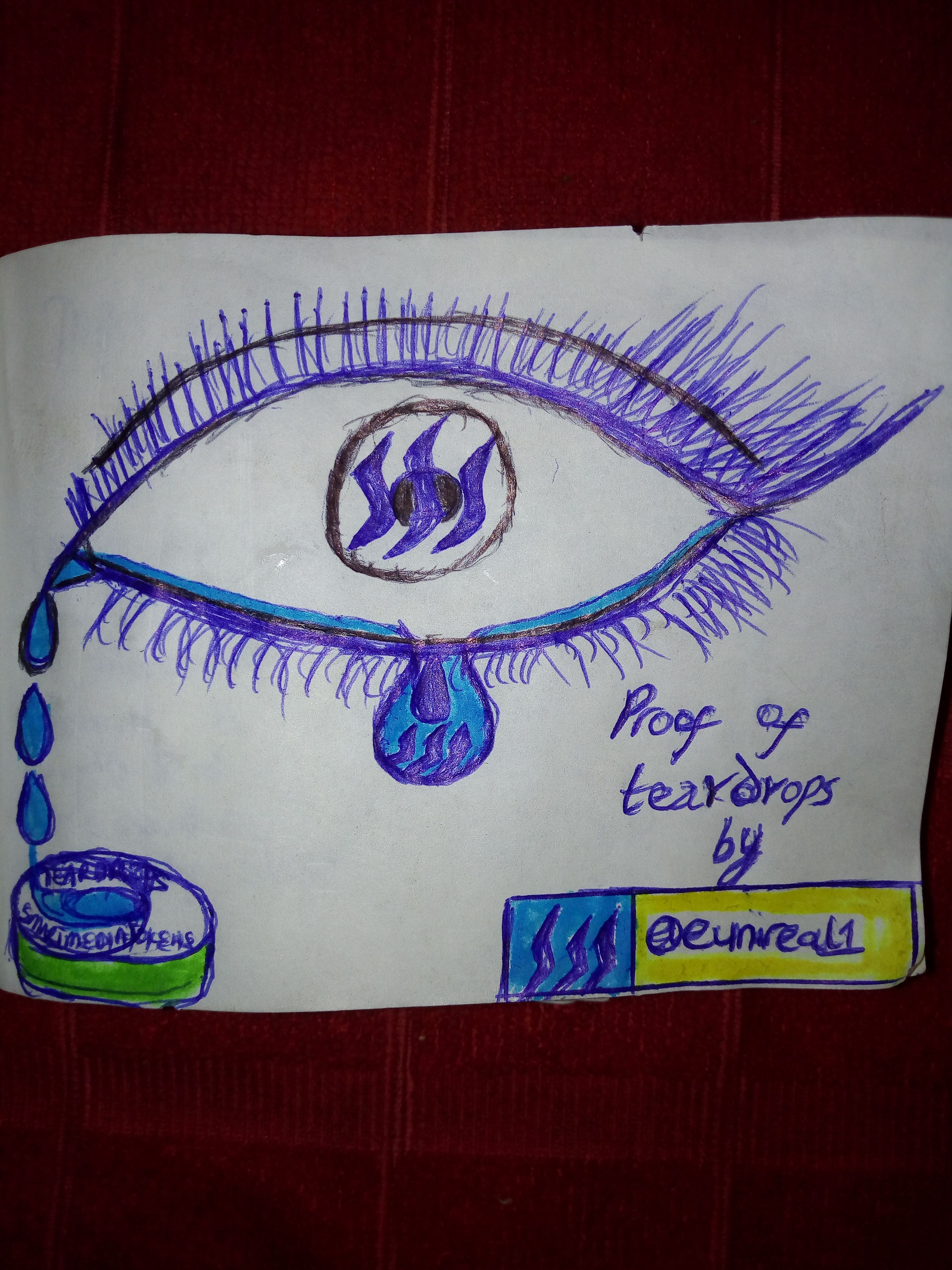 I may not be a good artist but I learnt a little of finearts while in primary and secondary school.
I achieved this drawing using a black and blue ink pen, a blue, yellow and green execu highlighter and my mini jotter.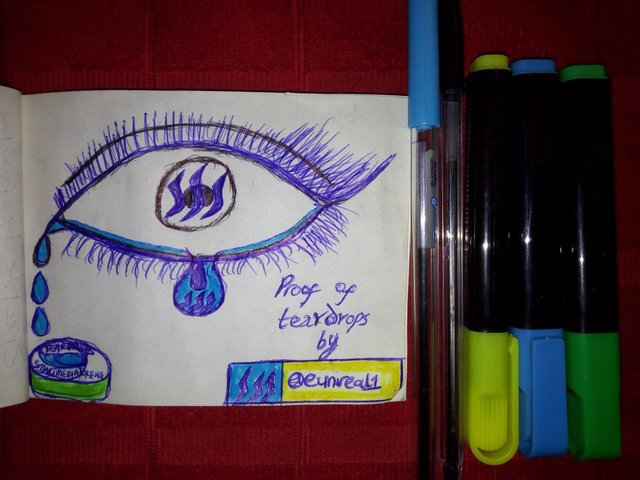 I hope you all like my drawing cos
I really did my best so it comes out real, beautiful and colorful.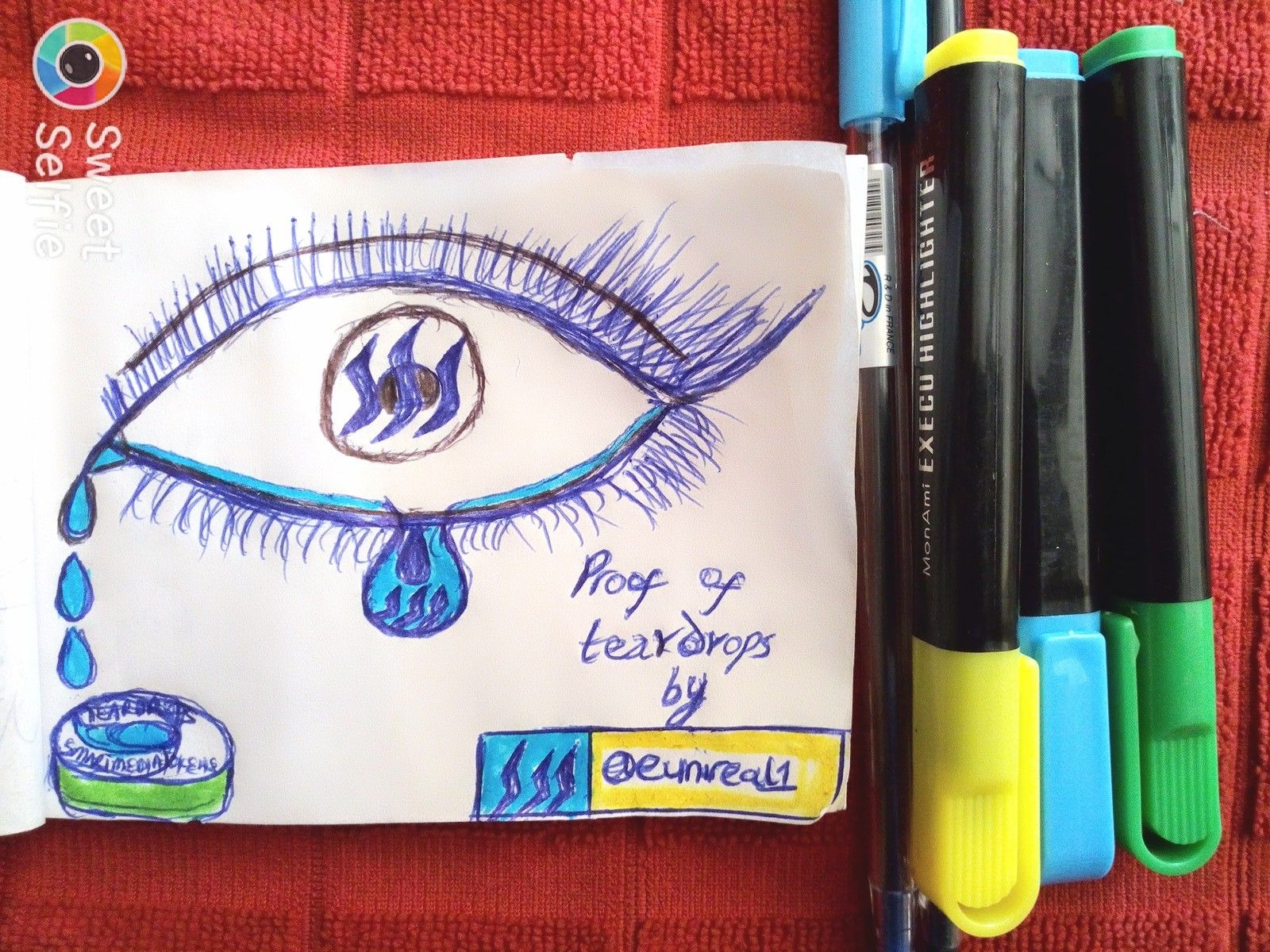 Please like @teardrops on Facebook and Twitter:
https://www.facebook.com/teardropstokens/
https://twitter.com/teardropstokens
To vote @surpassinggoogle as witness, simply visit https://steemit.com/~witnesses and type in "steemgigs" into the first search box for witnesses.
If you want @surpassinggoogle to make witness voting decisions on your behalf, simply visit https://steemit.com/~witnesses and type in "surpassinggoogle" in the second box for proxy..
Do support his project as well, which is @teardrops Smart Media Token.