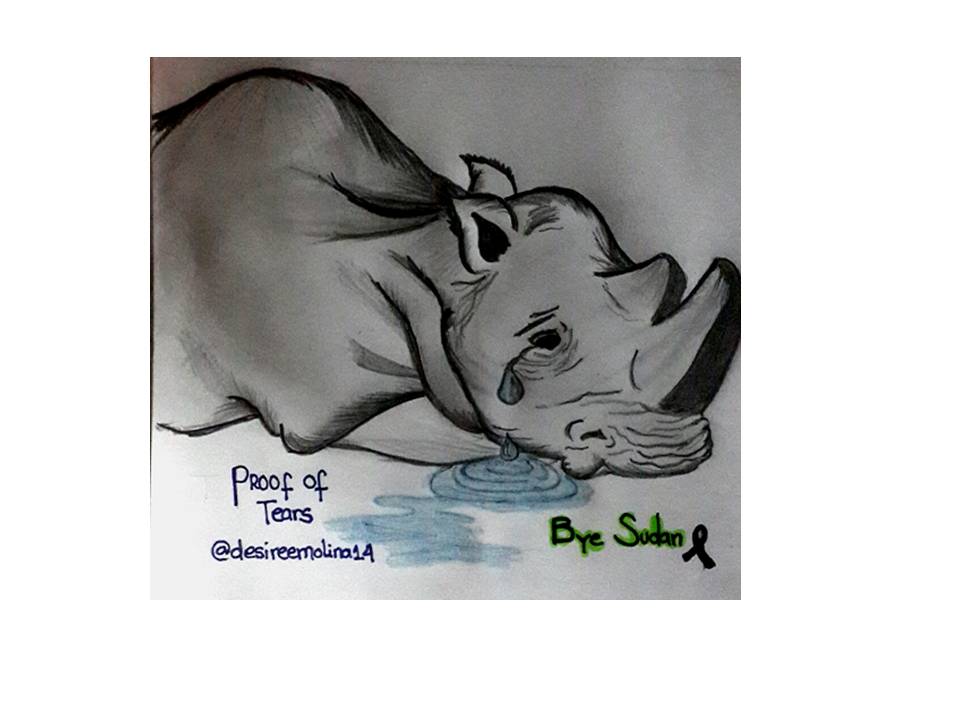 Today I dedicate this small space to this valuable friend who is no longer here, Sudan, the last white rhinoceros.
Sudan was 45 years old (90 human years).He was born in 1973. He had two daughters in 2009 but one of them died in 2015 (Nabire). He lived in Kenya with his daughter Najin and his granddaughter Fatu who are now the only survivors of the White Rhinoceros species.
His health was greatly complicated and he had to be sacrificed.

Today sadness invades me and I share my tears with you for Sudan. I have created this drawing to honor him.
Unfortunately I could not photograph the process because I was very inpired, when I realized it was over.
To make this drawing I used graphite pencil, blue creyon, blue marker, black, yellow


Thanks to @teardrops and @surpassinggoogle for letting us express our feelings.
Images and texts of Desiree Molina