We all have regrets in life. It may not always be the things we do and sometimes, the regrets we have are of those things we haven't done.

Today, I will be joining in @jason04's contest about "Life's Greatest Regret."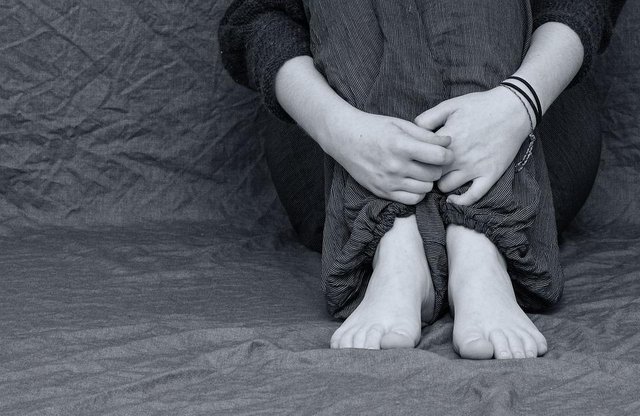 When I was in highschool, I was really a rebel back then because, I felt like my parents are treating me unfairly and I have known that my mom was pregnant with me before they got married with my dad. In the society's perception, it is really wrong. And then, it started to get into me that maybe they are treating me unfairly because I was just a fruit of the mistake they have done in the past.
I can remember how my mom told me that a baby bottle is even worth more than my life.
I felt so useless and worthless!
I didn't study well during high school. I had low grades. I never passed my projects in time. I never studied. I never returned the books in the library that I borrowed. I forged signatures in the clearance. (yes, I was that bad back then. please don't judge me :D)
And then, on my last year in high school, I almost didn't make it to the graduation because my clearance are not signed because I didn't comply the requirements and I had a lot of unreturned books in the library. My mom knew about it and she cried so hard.
I saw how she worked for me to be able to get to graduation. She paid all the books that I didn't return. She plead to my teachers that I will be passing my requirements (even if it is late). She shed a lot of tears. And it hurt me :'(
If I can only turn back time, I will do good in high school and let my mom smile and be very proud of me during my graduation. Hatred consumed me but, when I saw her cry, the soft spot of me was just touched and it even made me cry too. When we will be practicing for the graduation, I feel so hurt inside me. Not because of what they have done. But because of what I have done. I caused frustrations to both my mom and my dad. I feel so embarrassed every time I remember that moment.
And that, is my life's greatest regret!
I wish I could turn back time...
---
IMAGE SOURCE: https://pixabay.com/en/desperate-sad-depressed-feet-hands-2293377/

Please support @surpassinggoogle as a witness by voting him at https://steemit.com/~witnesses and type in "steemgigs" at the first search box
You can also give him witness voting decisions on your behalf, visit https://steemit.com/~witnesses again and type in "surpassinggoogle" in the second box as a proxy
Please support his project as well, which is @teardrops Smart Media Token