Meet my superman! This is the photo of my son when he was 6 years old.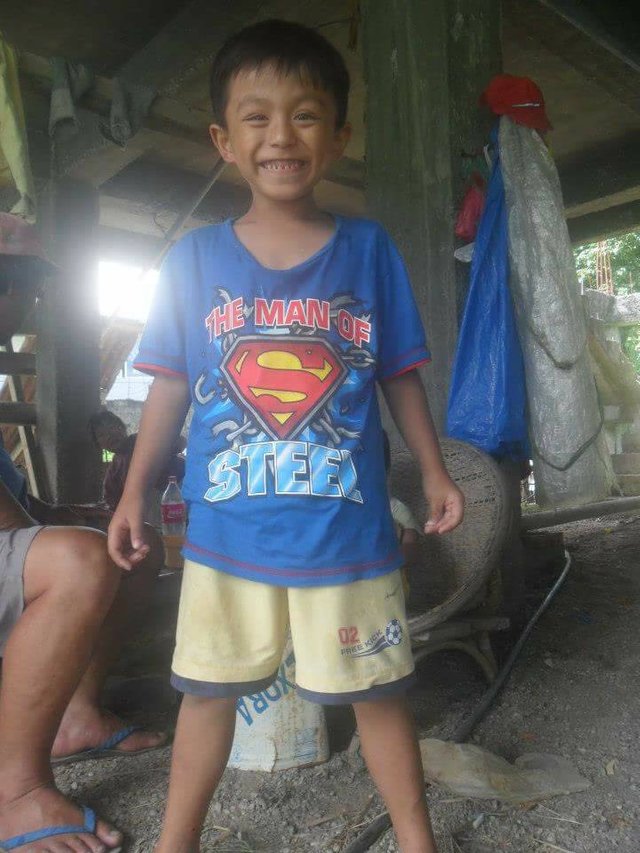 Those times when we were apart with each other , his dad in KSA and me in Taiwan.
It was the one of the hardest situations i ever had, always missing, longing and wishing
For the hugs, kissess and the joy of togetherness as a family.
I was then a factory worker and my husband a construction worker.
Distance and poverty is one of the biggest barriers there is in life.
I have heard a lot of stories and witnessed reasons
Why working far away is a gumble and sacrifice.
Families get broken, family values deterioration, children at a lost
And accidents.
Thankfully with GOD'S blessing we were in his care when we were apart.
I also recall the days when letters, telegrams, and land line was the mode of communication,
It was the best the world has to offer during those times.
Gladly during that time cellphones were fastly developing accompanied with social media
Giving ease to communication lessening the burden of missing each other and aiding a lot in the preservation of FAMILY.
Thank you for reading my story!