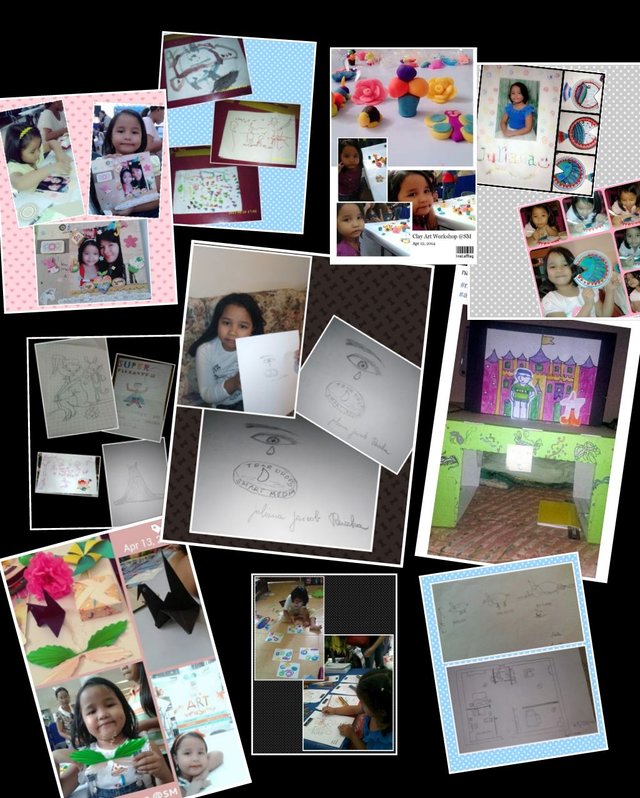 As young as 2 years old, my eldest Juliana already showed interest in art. She liked making doodles in the papers, on the walls, and on the floor.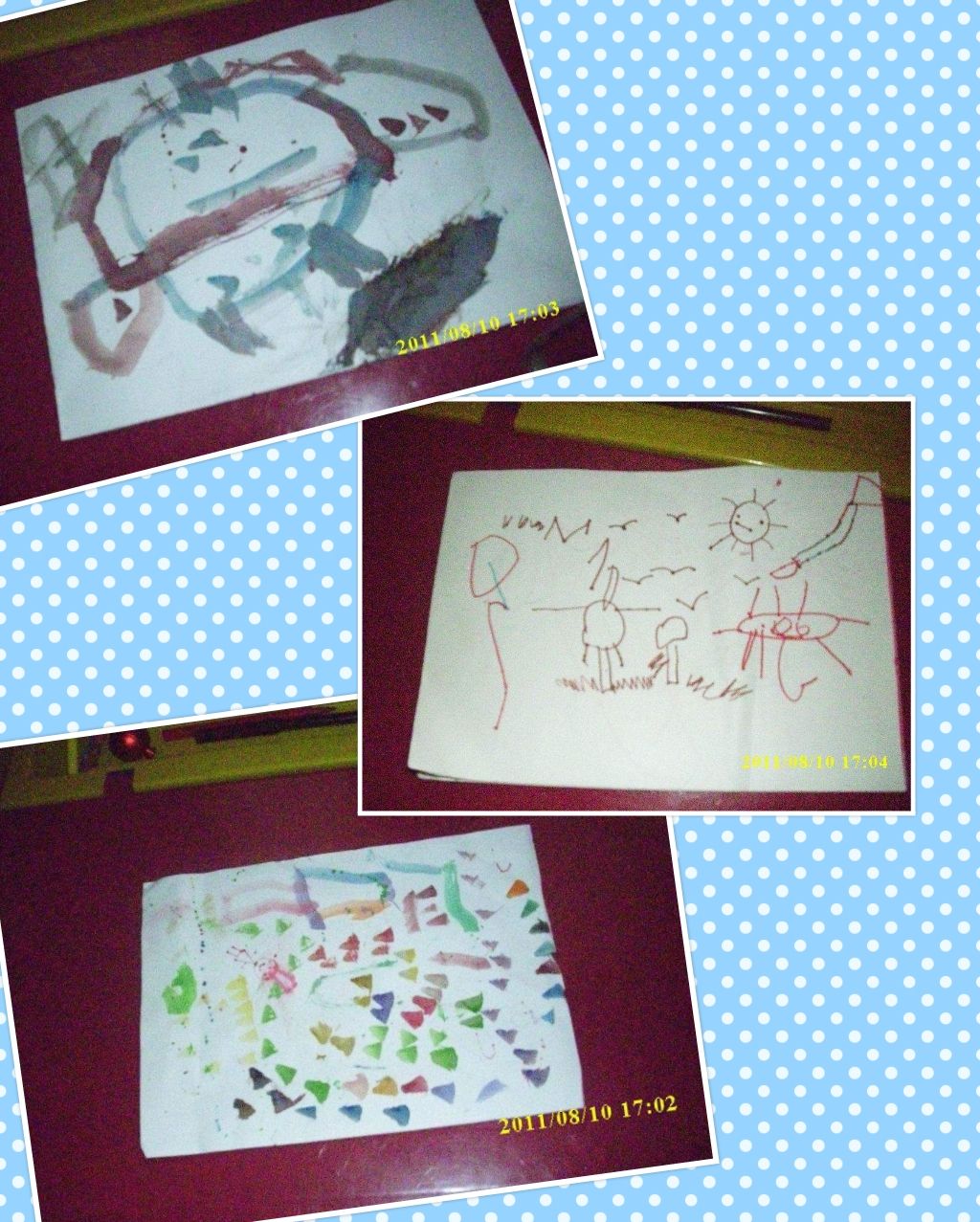 As a supportive mom, I wanted her exposed to her interests. I would bring her to the mall and let her join where there are workshops. It was our bonding too. I helped and joined her sometimes.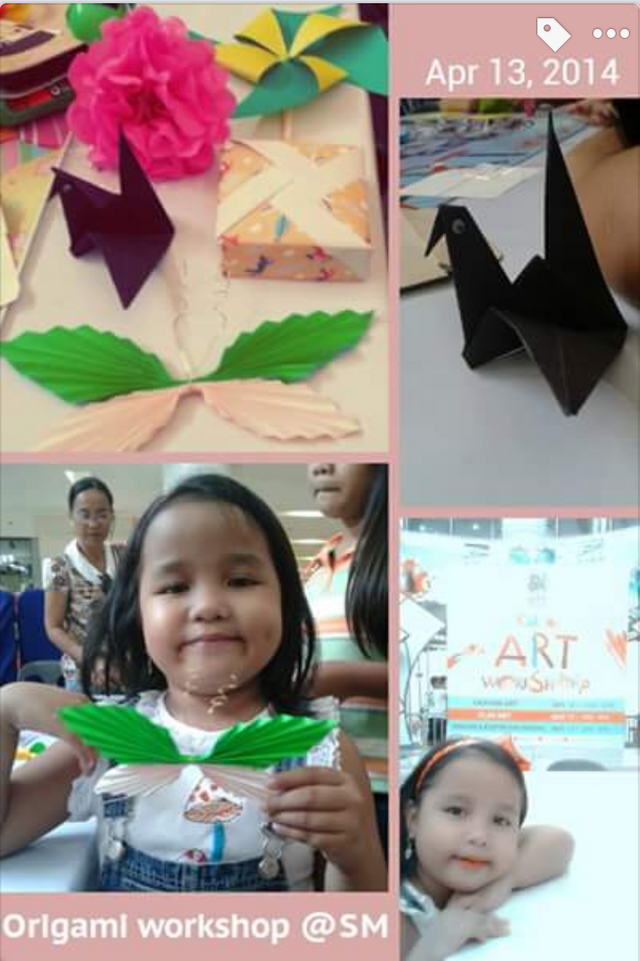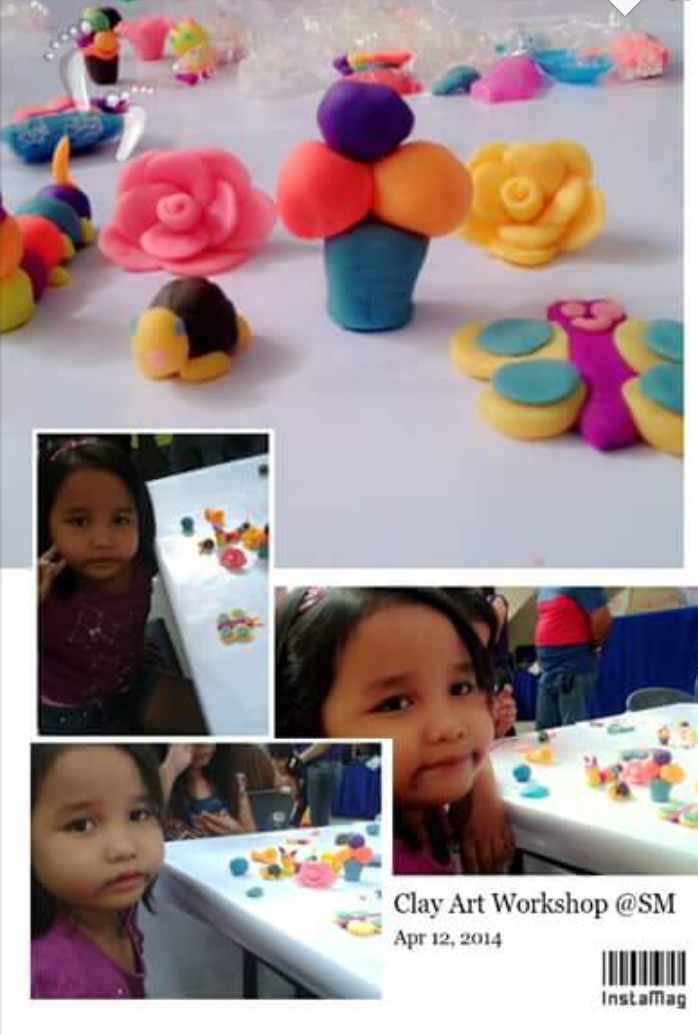 In one event that we attended, she made me a gift for Mothers Day. I was touched and teary-eyed. Not only that its beautiful but the message and thought she gave.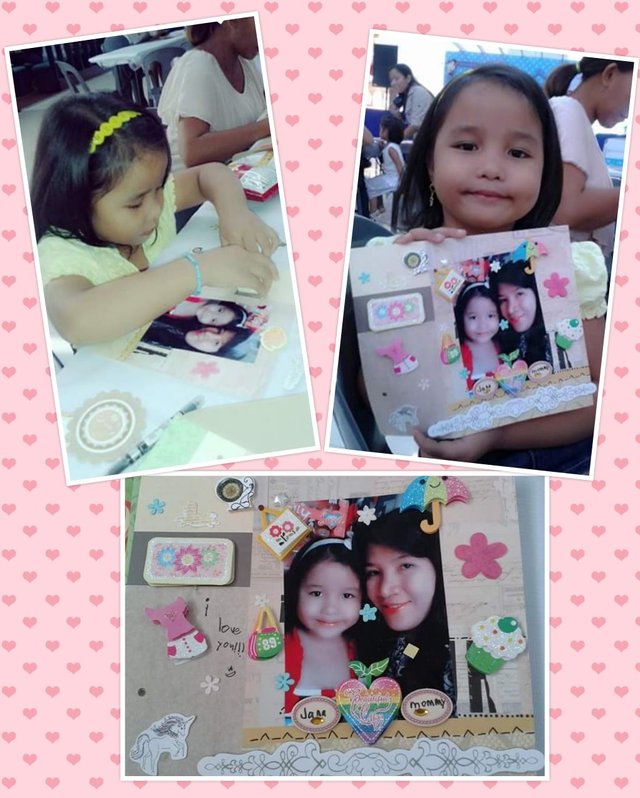 She also loves watching Art Attack on television. One time, she asked me if she can use some of the boxes under our bed. I told her to only get what she needed. She created a mini theater out of the boxes. Her dad and I were so amazed at her creativity. She was only 6 years old then.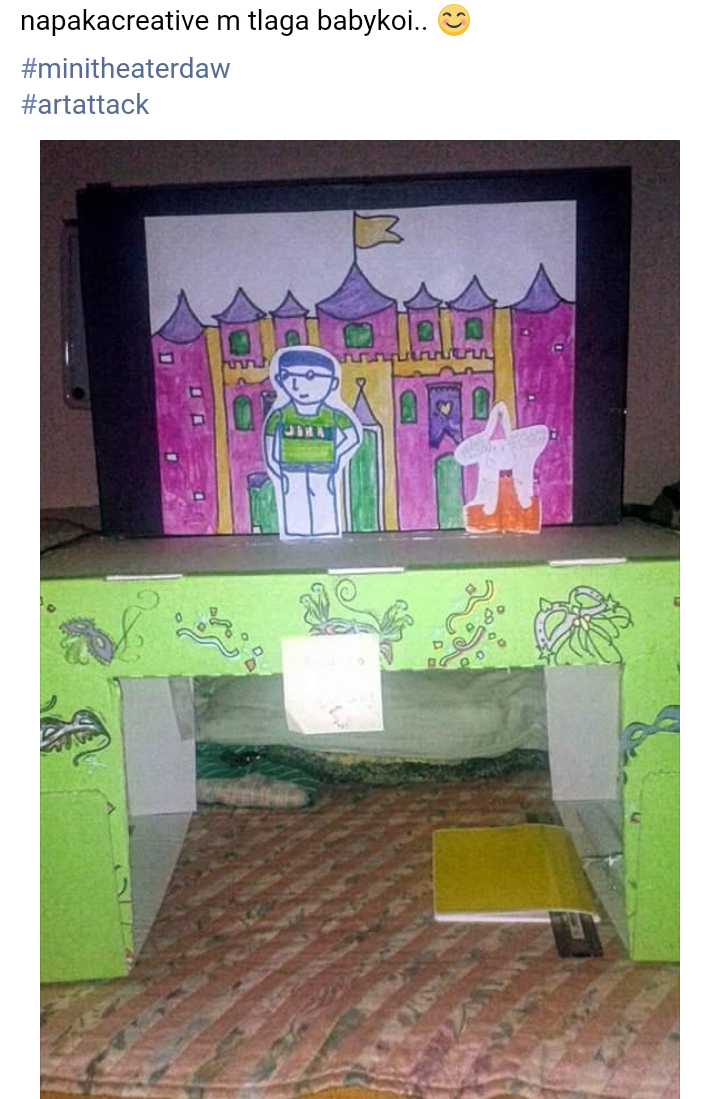 She also made fish decorations out of disposable plastic plates.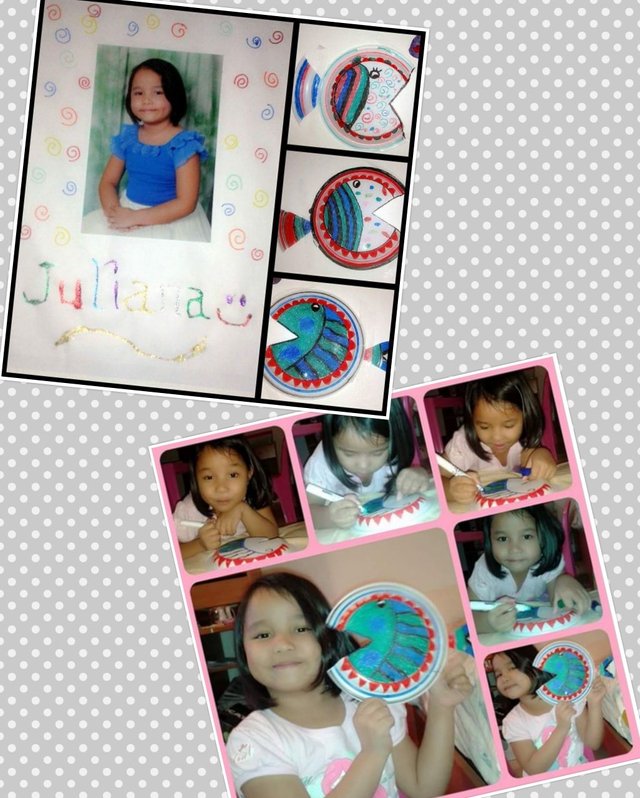 She loves to draw and make sketches but sometimes she's lazy to put colors on them.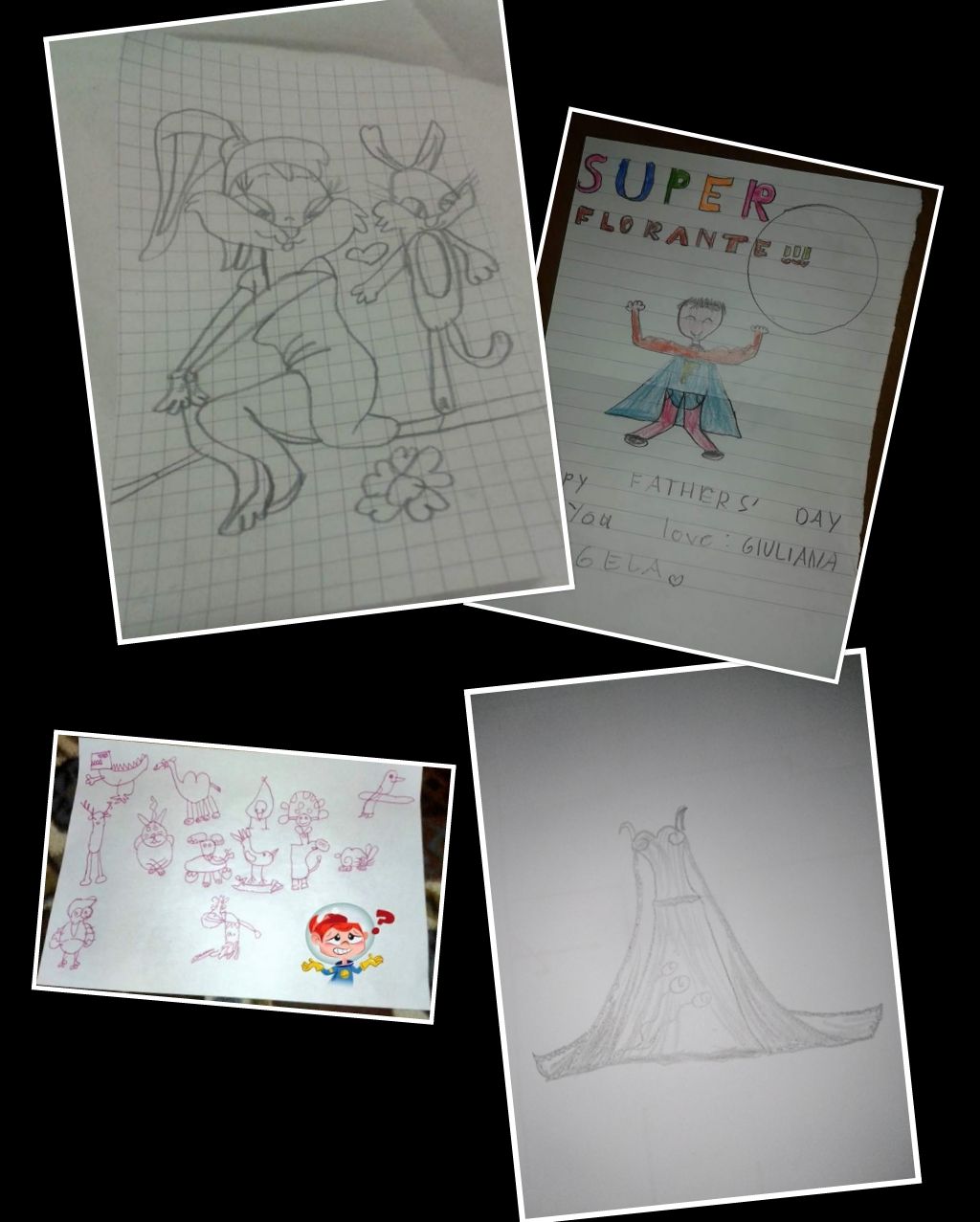 One of her drawings that made me laugh is when she was making her homework about past, present, and future. This is what she drew. Lols! 😂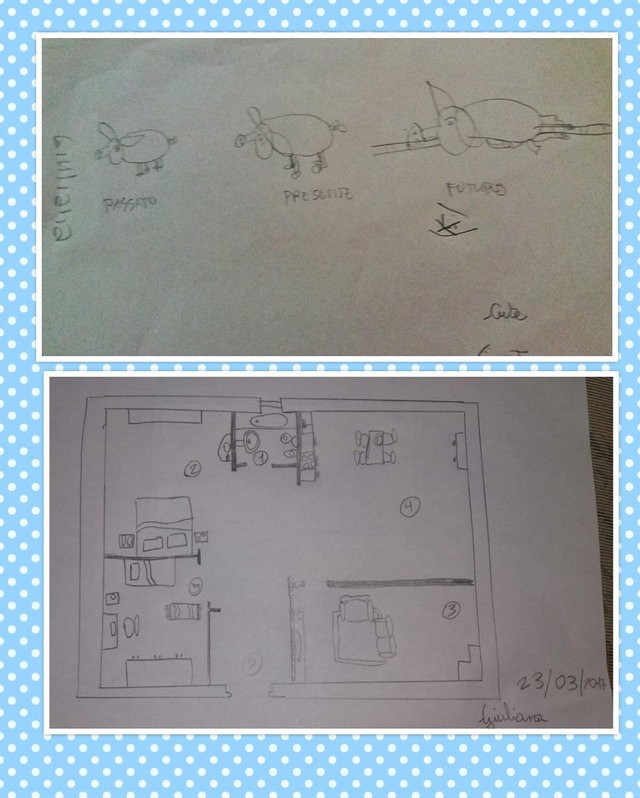 She even made a floor plan of her dream house. I think she will be a future engineer. While me, I can only draw a bahay-kubo(nipa hut) with stairs and only 2 posts. Lol!
Lately, she drew a Smart Media Token(SMT) for @surpassinggoogle and @teardrops.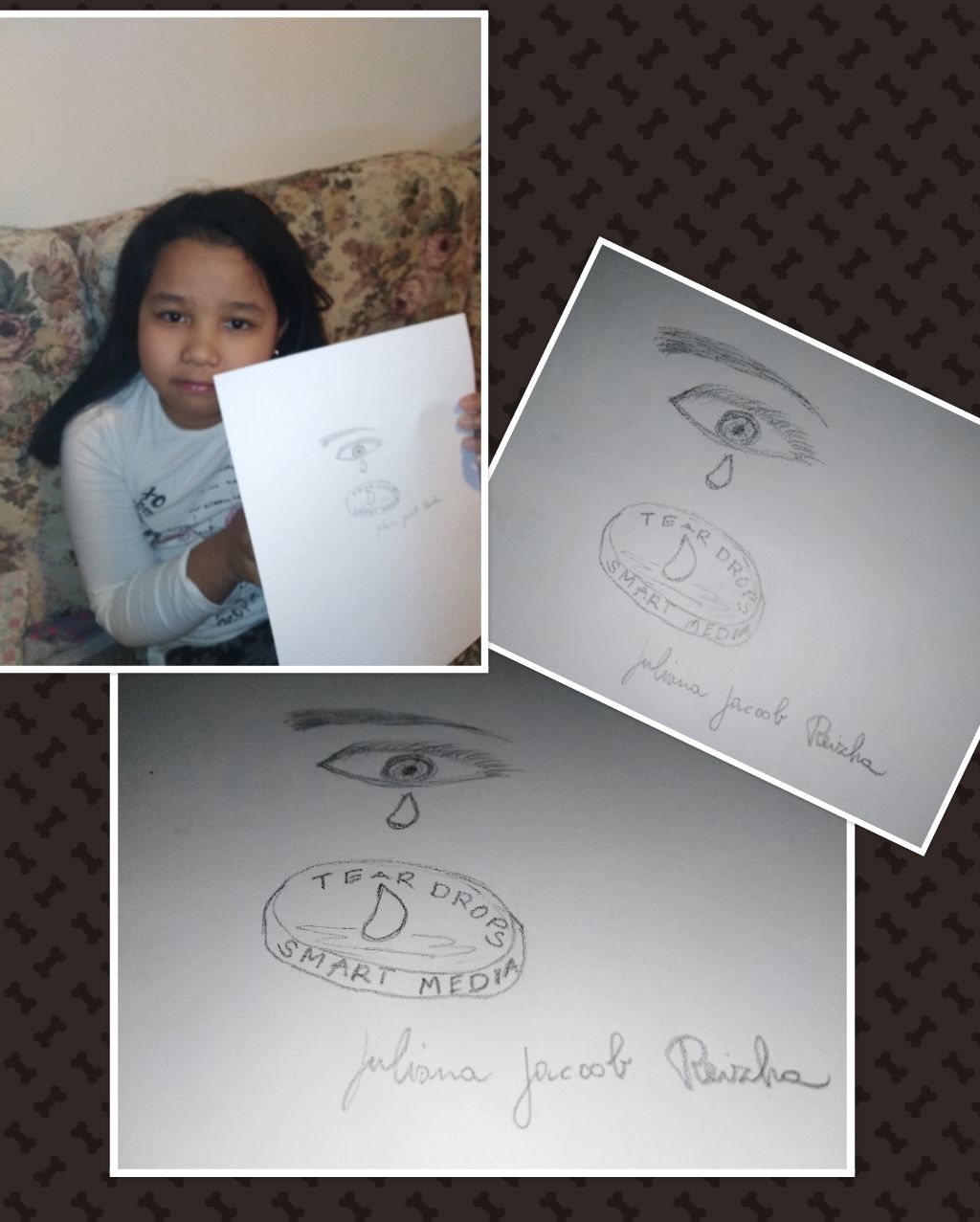 I told her about @henry-gant, @acidyo, @jerrybanfield, @paradise-found and, other whales and dolphins generosity. She said she will make something dedicated for them. ☺️
She has no formal lesson yet for arts. I am planning to enroll her this summer. I have to inquire for the cost of the course first. And see if it fits our budget. But as of now, she draws and make sketches during her free time. She also paints. And she is learning how to do digital art.
I can appreciate art by I am no artist at all. But it doesn't matter. It wasn't about me, it's about my daughter. And the best thing I can do for her is to support her in her hobbies and interests. Who knows, she can be a great artist in the future. 🙂 Que sera, sera... 😉
I thank @iwrite for mentoring me and to the #sd group.
Your upvotes, comments and resteems will be fully appreciated.
Our mentor @surpassinggoogle has been very supportive of our group (STEEMITDIVERSIFY) and other groups too. Please support him as a witness by voting him at https://steemit.com/~witnesses and type in "steemgigs" at the first search box.
If you want to give him witness voting decisions on your behalf, visit https://steemit.com/~witnesses again and type in "surpassinggoogle" in the second box as a proxy.
Others that are good: @beanz, @teamsteem, @good-karma, @busy.org, @esteemapp, @hr1, @arcange @bayanihan, @acidyo, @anomadsoul, @steemitph, @henry-gant, @jerrybanfield and @paradise-found