If there is ever someone that has a right to complain about my country, it is me! I live in one of the most debt-ridden cities in the country. We have regular power interruptions and Eskom is threatening us with bulk interruptions. We often go weeks on end without flowing water because of mismanagement. We have terrible water and road infrastructure and the city is the most polluted place in South-Africa.
Despite all this, I am proud of my country! I am proud of most of the people! (looking at you parliament) I am proud of our environment! I am proud of the culture! But most of all, I am proud of our food!
I am proudly South-African because I realise that despite the flaws, we live in an incredible place with unlimited potential...
Keep your "Barbeque", It is a Braai to me!
As the world becomes more afraid of Global Warming, the days of cooking over an open fire seem to be disappearing in many European countries. If there is anything that will get people marching in South-Africa, tell us you're taking away our Braai!
It is difficult to explain exactly what a braai is as it goes beyond the method of cooking. At the centre of every Braai is the fire... There have been times when I showed up to a braai only to have the food prepared in the kitchen, but there was fire!
There is companionship and revelry, often after celebrating South-Africa's achievements in sports. When there are no achievements to talk about, a braai is a place of reminiscence and mourning over the tragedy that befalls the country (It is always the referees' fault!)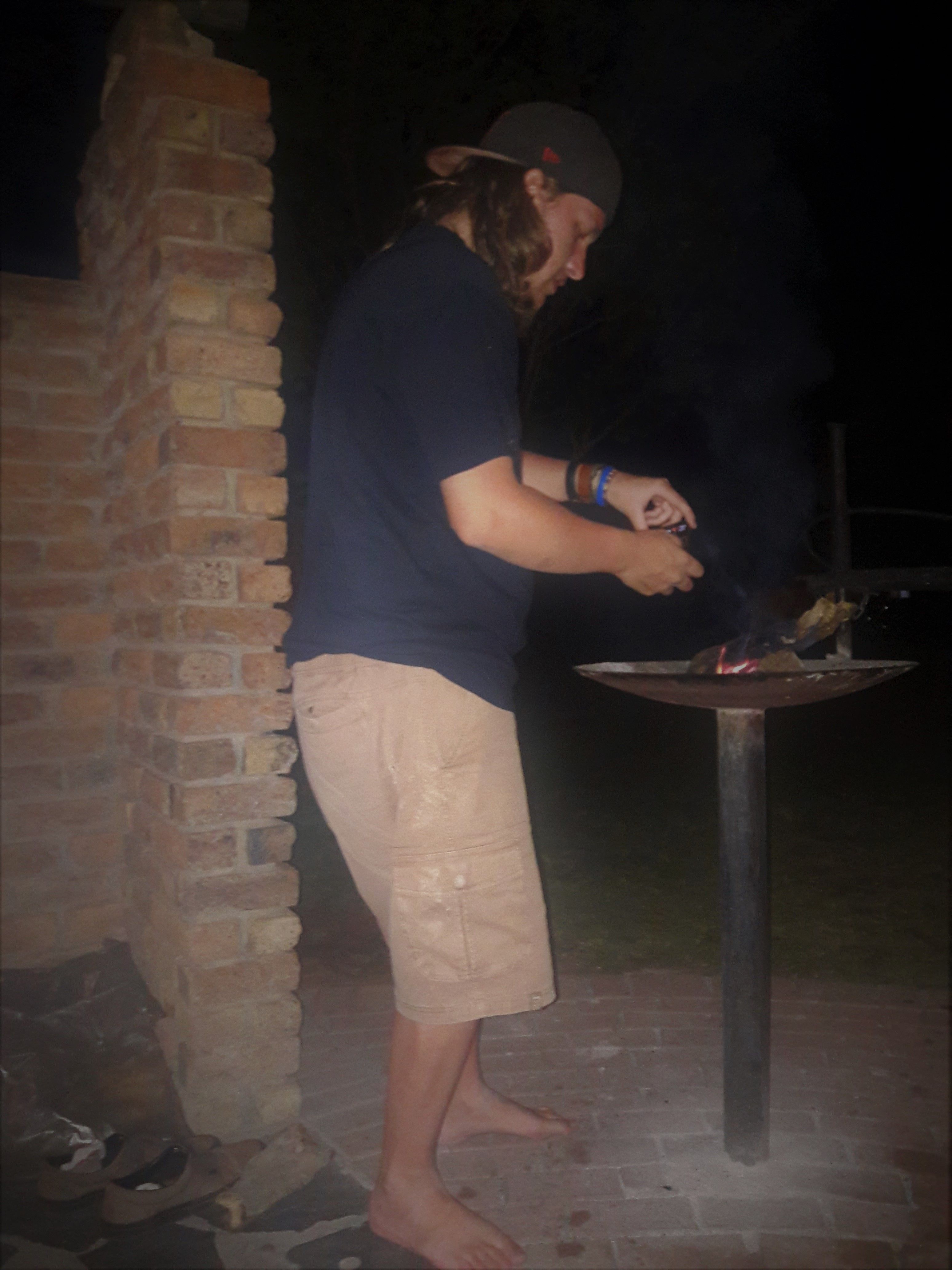 My brother, @fluffysmurf starting the fire...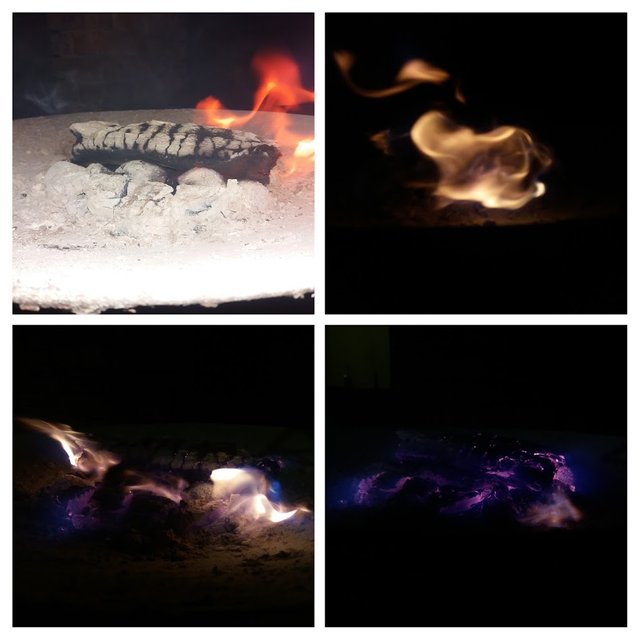 Keep your jerky, I like my Biltong.
Paper thin strips of meat that tastes like cardboard and salt? Jerky is certainly a laughable attempt of drying and preserving delicious meat. Biltong is another one of those staples of South-African culture and tastes all the better when made at home after a hunt...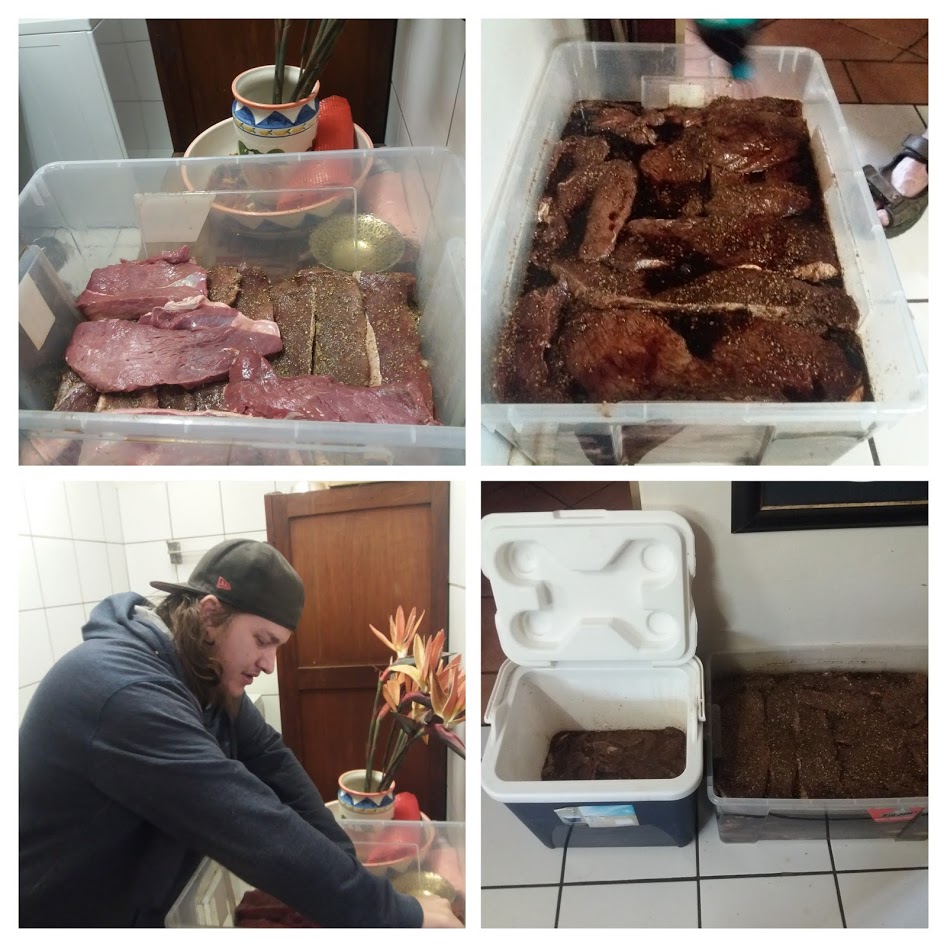 Thick, tender and delicious! The preparation of the Biltong before hanging is integral to the taste that you want. The spices you use can be a huge variety of things, almost anything that suits your taste, but the coriander seeds are key..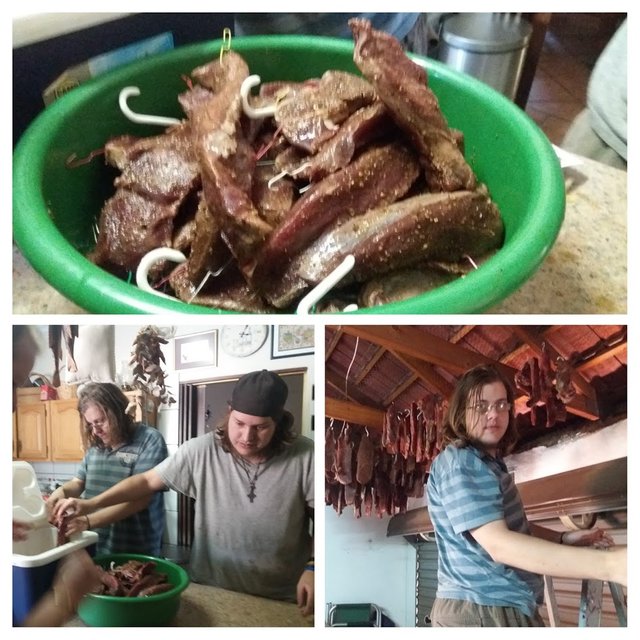 A team effort, but me on the hanging
After spending no less than 24 hours to marinate in the spice (and vinegar mixture), the hanging comes next. Being sure not to let the meat touch, it is left to dry for about 2-3 weeks, depending on taste.
I say again, keep your jerky!
Nature...
Some of the natural scenery we have (After a bit of a drive)...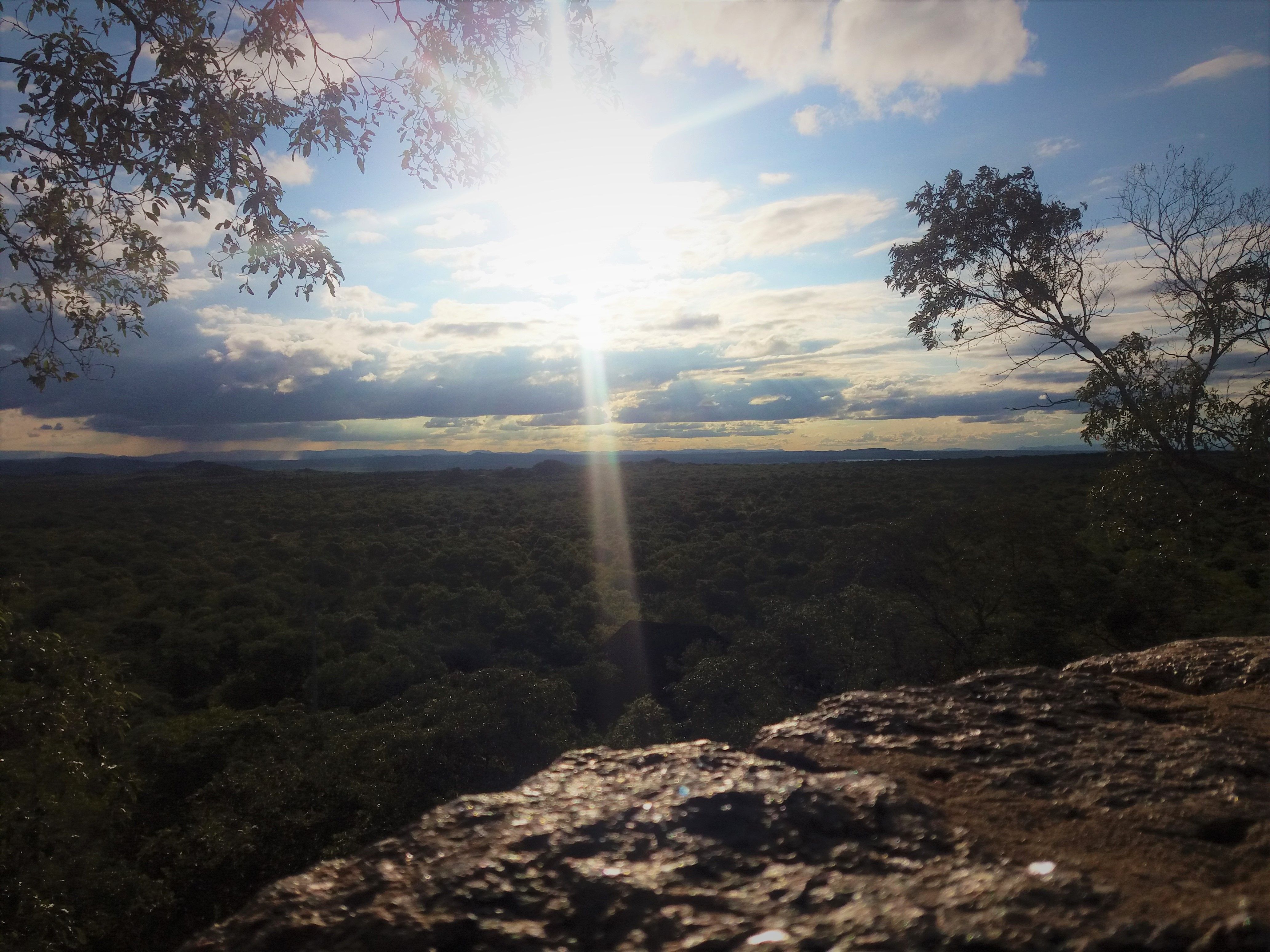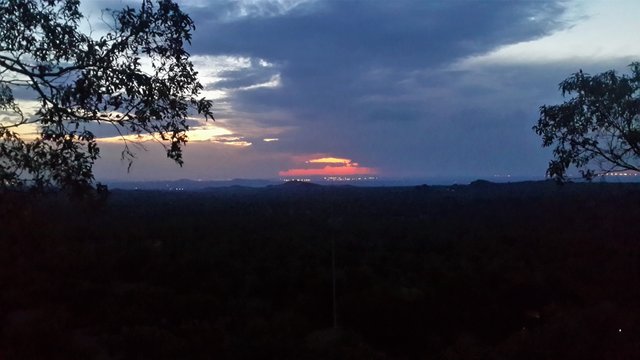 I will keep the animals for a different day...
How could I not be proud?
Looking into the face of politics every day, it becomes very easy to forget about and miss the beauty and opportunity around you. This is just a small taste of what South-Africa has... I am proud of what our country has achieved and what it has available and would wish for everyone to experience some of the joys of South-Africa. Just keep your hands in your pockets in public!
To prove that the ugly mug with the long hair and glasses is me: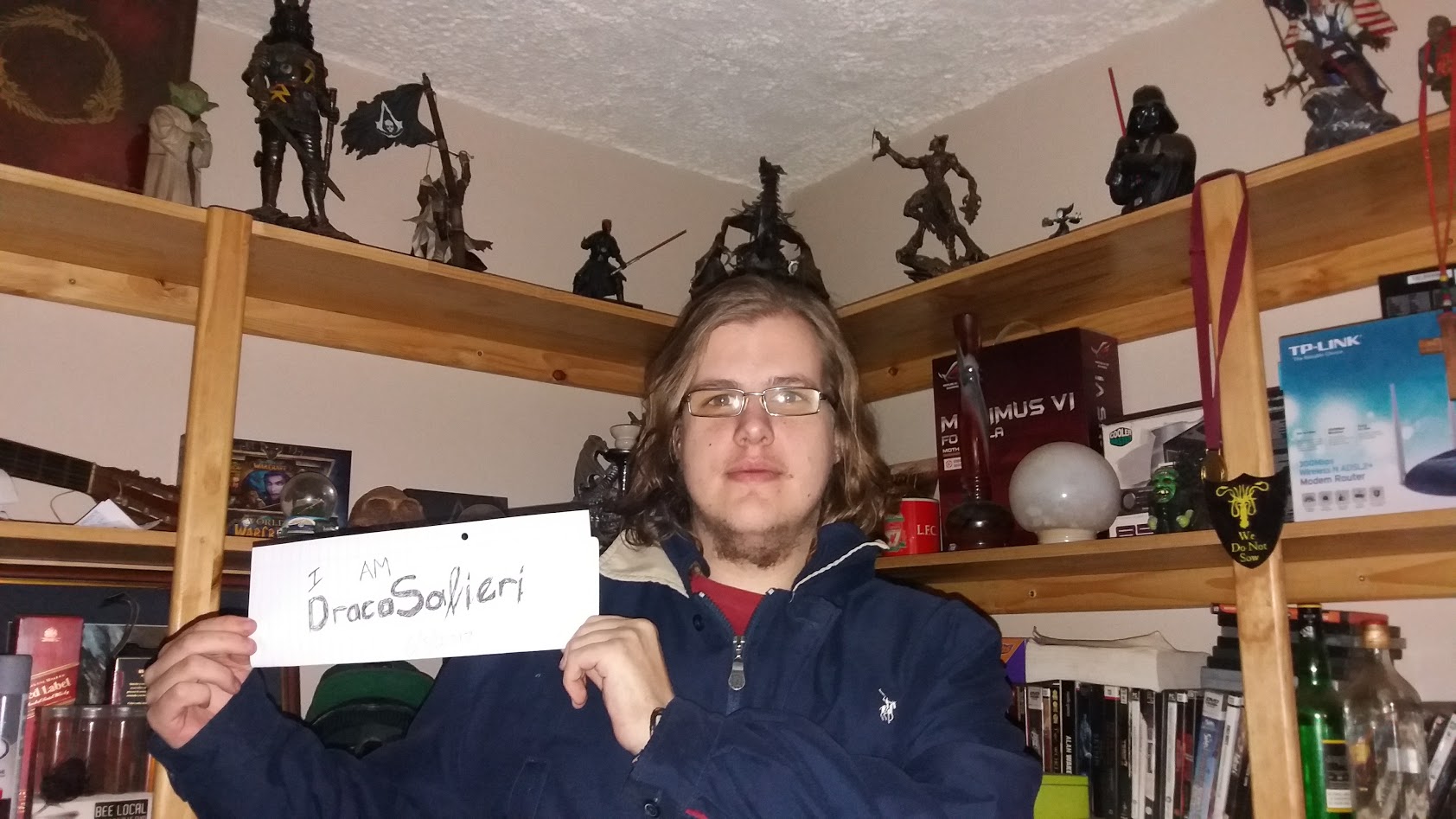 All photos taken on my Samsung Galaxy J5