As usual Monday is my Super Pack busy schedule, i really don't know why Monday is always busy, then when comes to Thursday and Friday, it will be slow pace.
Nonetheless, today received a call to attend a dinner with my down to earth Tourism Malaysia Board Of Director (BOD) Yang Mulia Dato Seri Tengku Dr Zainal Adlin house. He was the Ex Chairman for Sabah Tourism Board for 15+ years. He is my mentor, teacher, and professor in Tourism trade. Saying in a nut shell, He is the Godfather for Sabah Tourism. He is also one of the main person to bring Sabah Tourism to this level as we speak.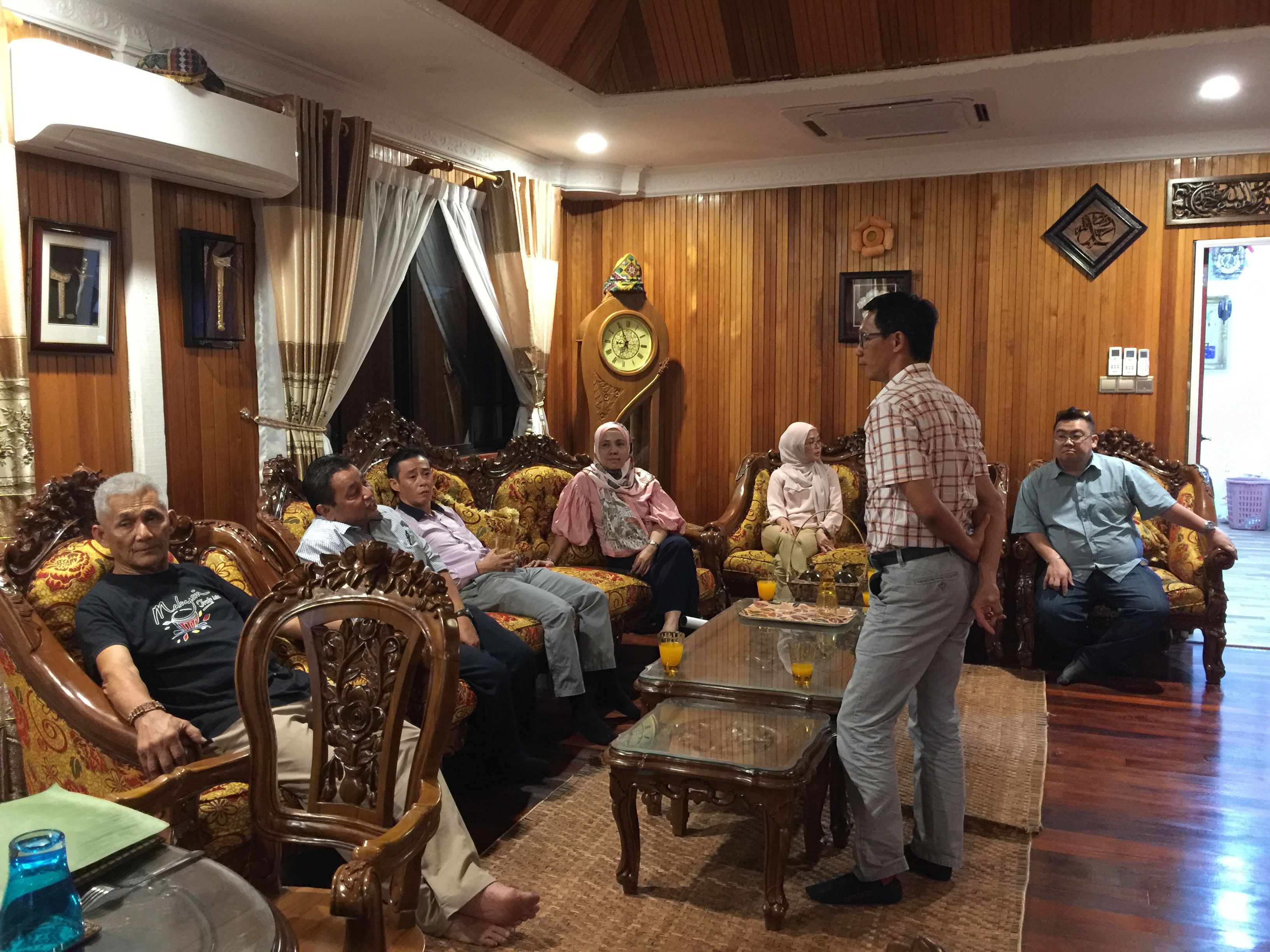 I was shock to know i was ask to attend actually because in the tourism industry im just a very small plankton (always play a role behind the scene). The reason for this dinner Is for tourism stakeholder to discuss on the current issue facing in Sabah Tourism (Coffee Table Talk) . When i ask the PA of Dato Tengku on the phone who else is coming? I was stunned to know that YES i am the only plankton, most of them are the dolphin, whales, orca's in the industry. I embrace myself and went for it.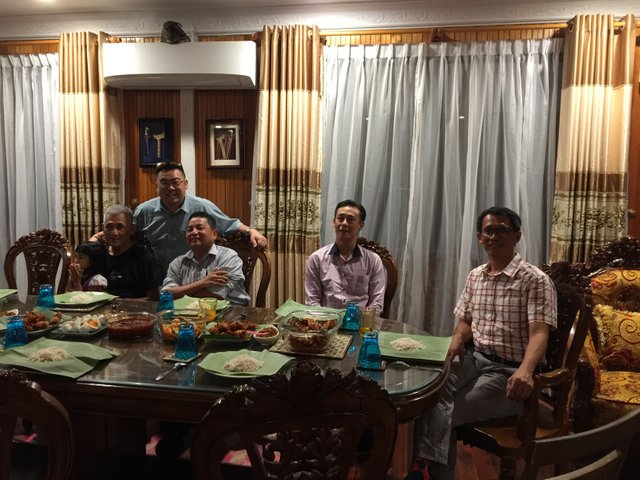 Dato Tengku house is a mini longhouse situated about 1hour30min away from KK City. Wooden Classic Rustic but yet still modernize design house. Dinner was cooked by his wife Datin, it was a dammn good dinner. The menu tonight was sup tulang, chilli crab, ayam goreng masak rempah, nasi kukus, sambal pedas ikan bilis, nenas timun acar and telur masin. I had two rounds, damnn it.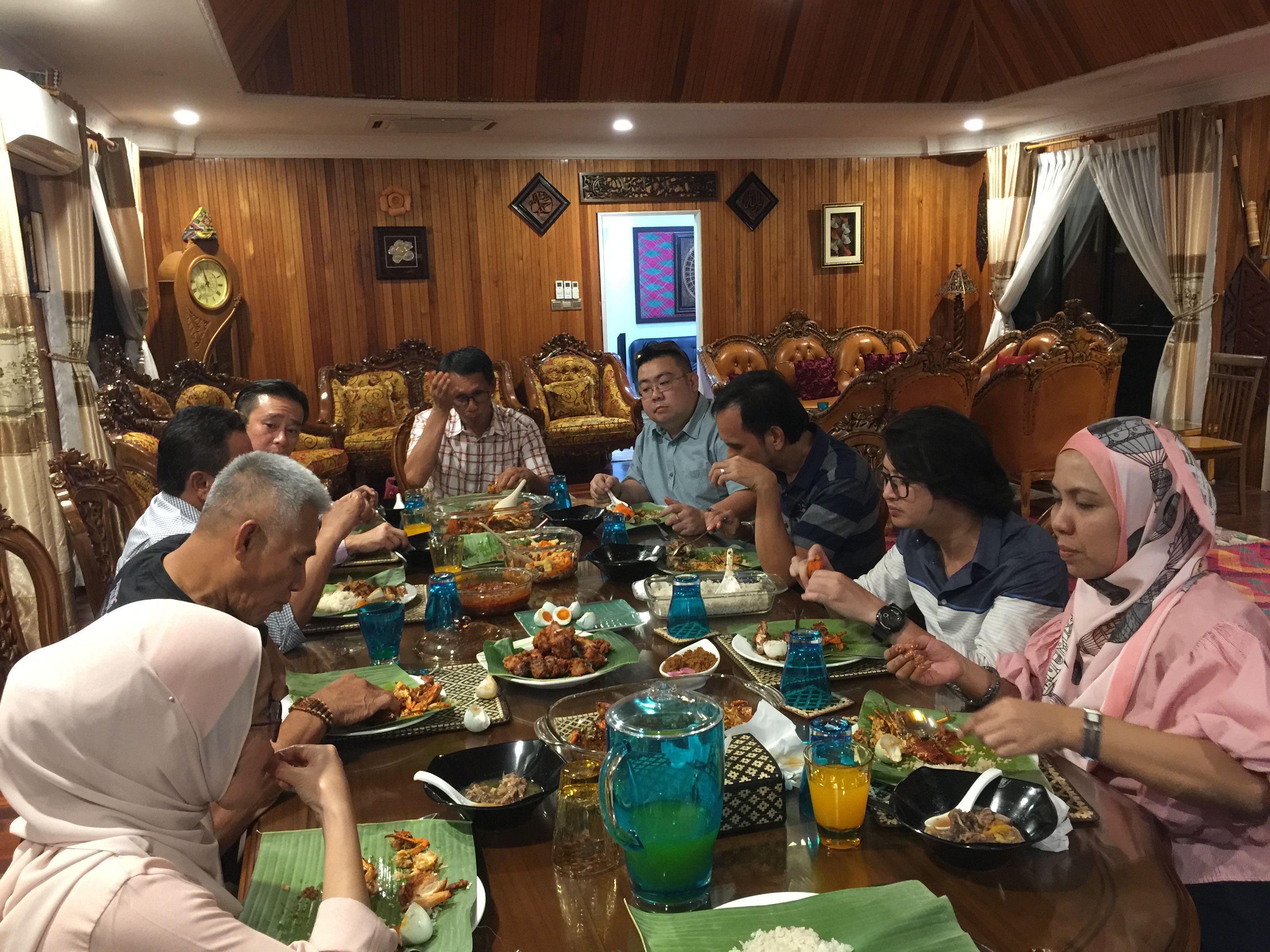 After the full stomach dinner, naturally we proceeded to talk about the issue's as below:
Visit Malaysia Year 2020
Struggles in Travel Agent , Backpackers, Homestay and etc
Tourism Budget
Goverment & Private Stakeholders Programs
Are we on the right track?
Tourism Receipt and Revenue
Statistics of Tourist Arrival
and etc......
It was a great healthy open discussion, a few debated, a few counter issue, and a few will comment as it is.
From my side, i am happy to attend this dinner and i am humble to say what i can say at my strongest capacity. Lets hope Sabah Tourism will reach more greater height and make Sabah again a premier destination for world travelers and domestic tourists alike.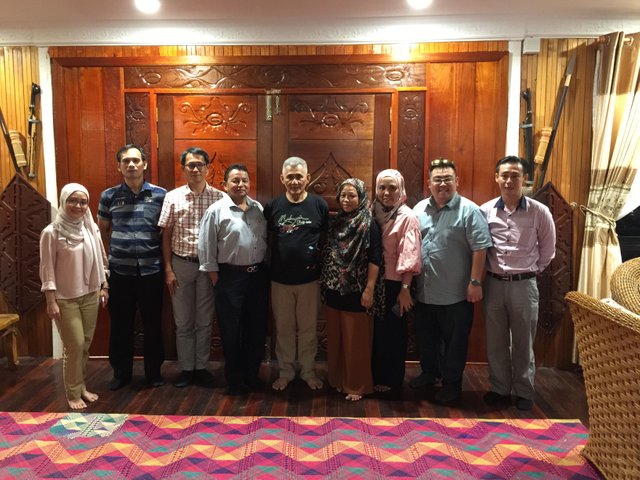 From left:
Cik Jamilah - Tourism Malaysia Sabah State Director
Datuk Cobra - Godfather of Sabah Homestay Association
Mr Tonny - Chairman Sabah Tourist Association (STA)
Dato Dr Ammar - Tourism Malaysia Senior Director Domestic & Events
Dato Tengku Adlin
Datin Tengku
Puan Norlizah - Secretariat Senior Officer VMY 2020
The Plankton @veenang
Mr Richie- President of Sabah Backpackers Association.
OK BAH KALU KO!!! INI KALI LAH!!