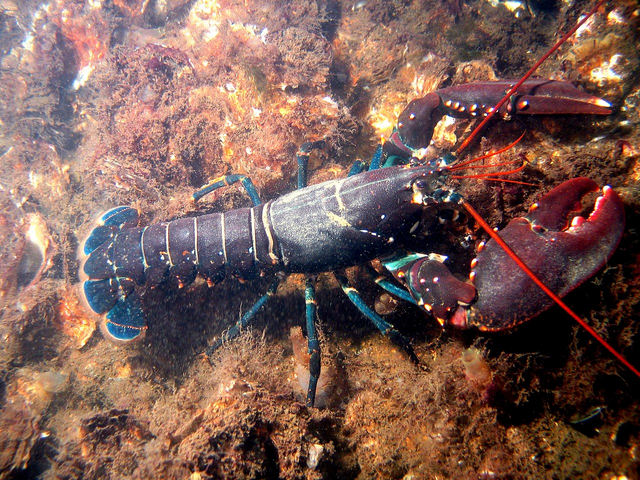 The last time I had lobster was around December, to celebrate the commencement of my internship with the advertising and promotions department for a mall. I didn't have any reaction to it then. Strangely enough, after having lobster today, I suffered an almost immediate allergy attack. I wouldn't have thought that allergies could just pop out of nowhere.
Prior to this, I was aware that I had an allergic reaction to some prawns, mainly the big ones. That is why despite me loving oatmeal prawns, I try to avoid it as I break out in rashes after consumption.
This was the first time I suffered the more annoying symptoms of an allergy attack. Normally, when I get hit by my allergies, I just get rashes. This time, my lips and tongue started to get numb. My throat started to close up a little due to swelling. After some pestering by my friends at #TeamMalaysia, I decided to go for a doctor's checkup.
It took a few minutes for my driver to pick me up and by the time I got to see the doctor, my symptoms were subsiding a bit. The doctor decided to run some tests. Checking my BP, Heartrate and blood oxygenation levels. Pretty standard fare. She noted that my heart rate was quite high but my oxygen levels were normal so at least I won't suffocate anytime soon.
She also gave me a steroid jab. Did I mention how I am deathly afraid of needles? I am afraid of needles. She pulled out this longass needle and told me to lie down. Thankfully, it didn't hurt upon injecting. However, after the injection, my bum started tightening up in pain. She told me it was normal.
She also prescribed some steroids and some lotion for the rashes.
In the end, the doctor was quite affordable. For a jab, consultation and medication it was only around RM 55 (Around 3.5 Steem)! I think if I am lucky I can cover the costs with this post alone! Steemit is such a useful platform!
Overall, I don't plan on dying anytime soon. I still have a lot to write on Steemit!
Image Source:
Wikipedia