Gamcheon Cultural Village in Busan is known as the Santorini of South Korea due to its colorful and beautiful houses located in steep hills facing the sea. It is most of the most visited sights in Busan and was my first stop during my 5 days and 4 nights sojourn there.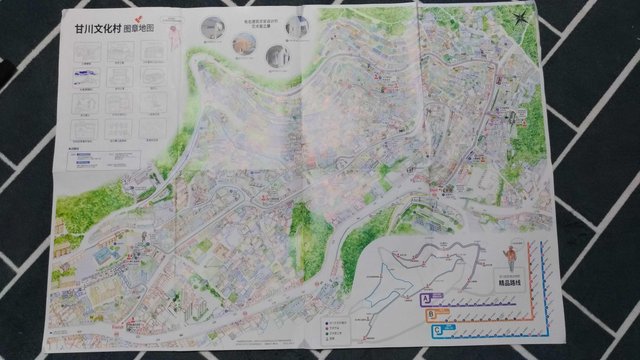 A map is a must so that you will not get lost. This map set me back 2,000 won.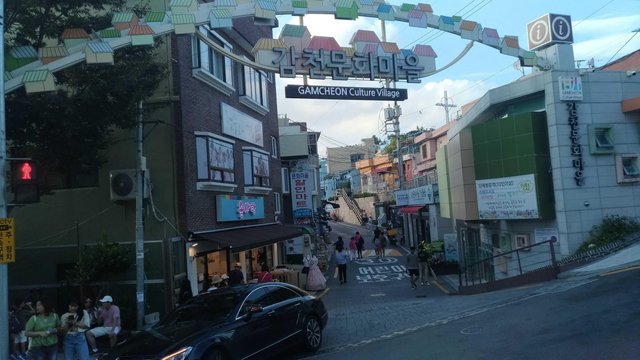 The entrance to the village offers a glimpse of the beautiful scenery awaits the visitor.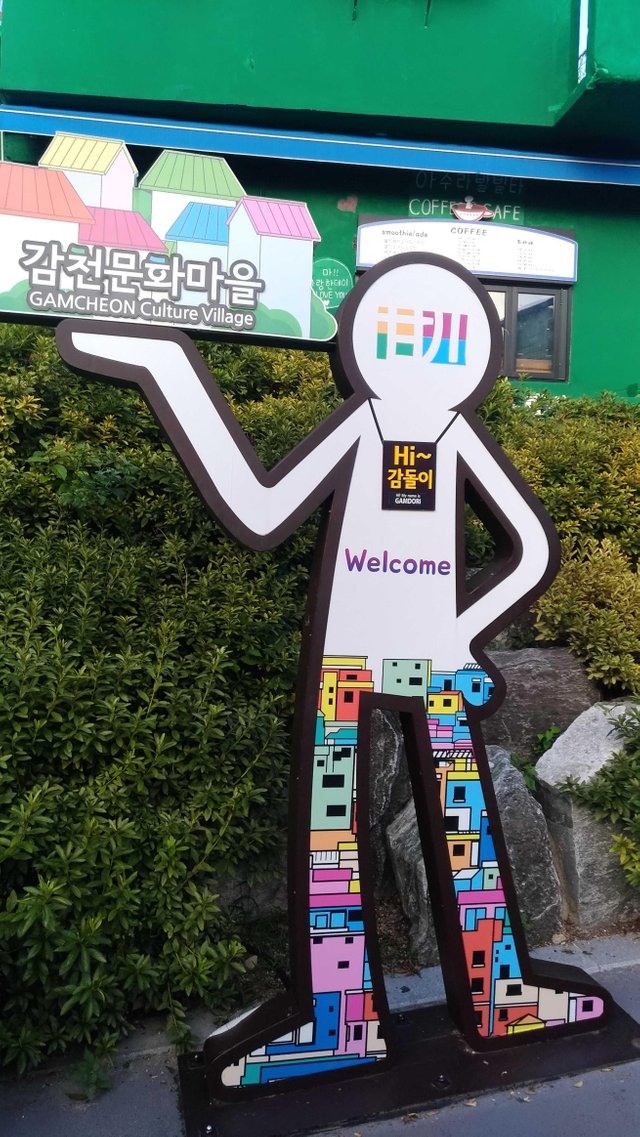 Welcome to Gamcheon Cultural Village.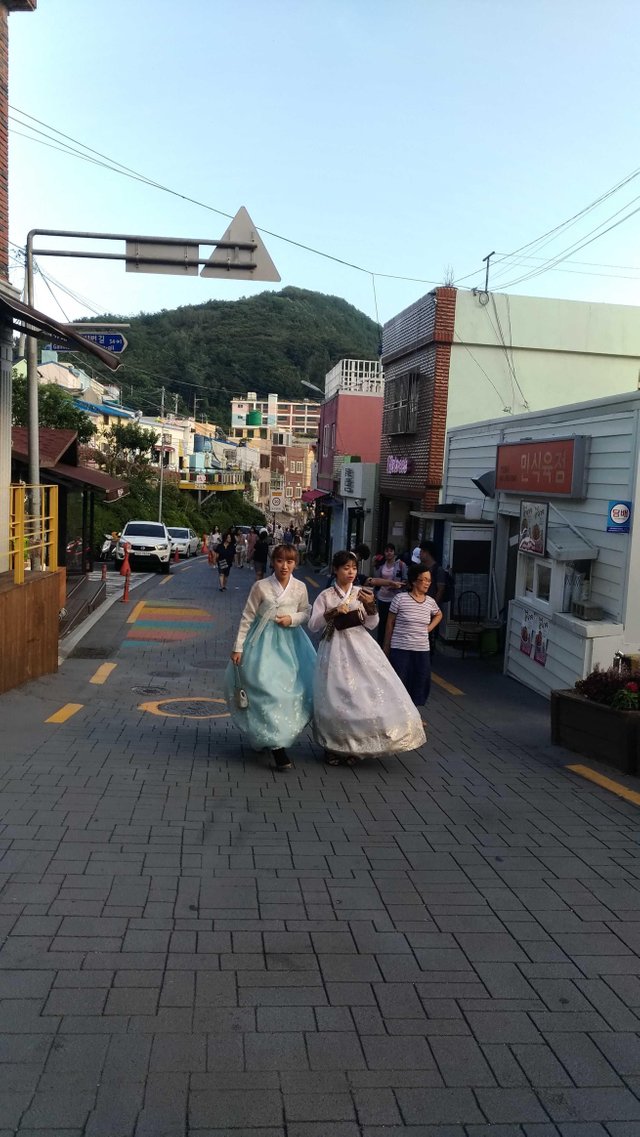 Although the weather was hot, some visitors rented Hanbok to make their photos more interesting.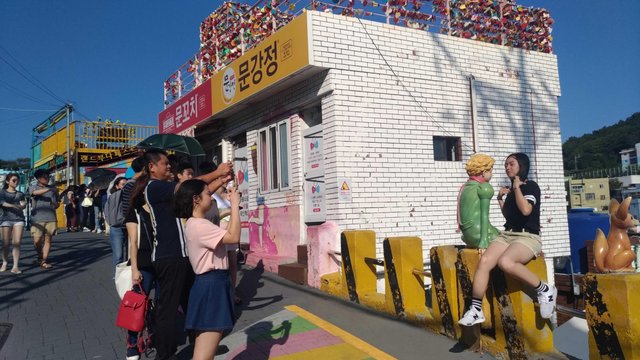 The Little Prince is one of the most famous sights here and the queue for photos is very long.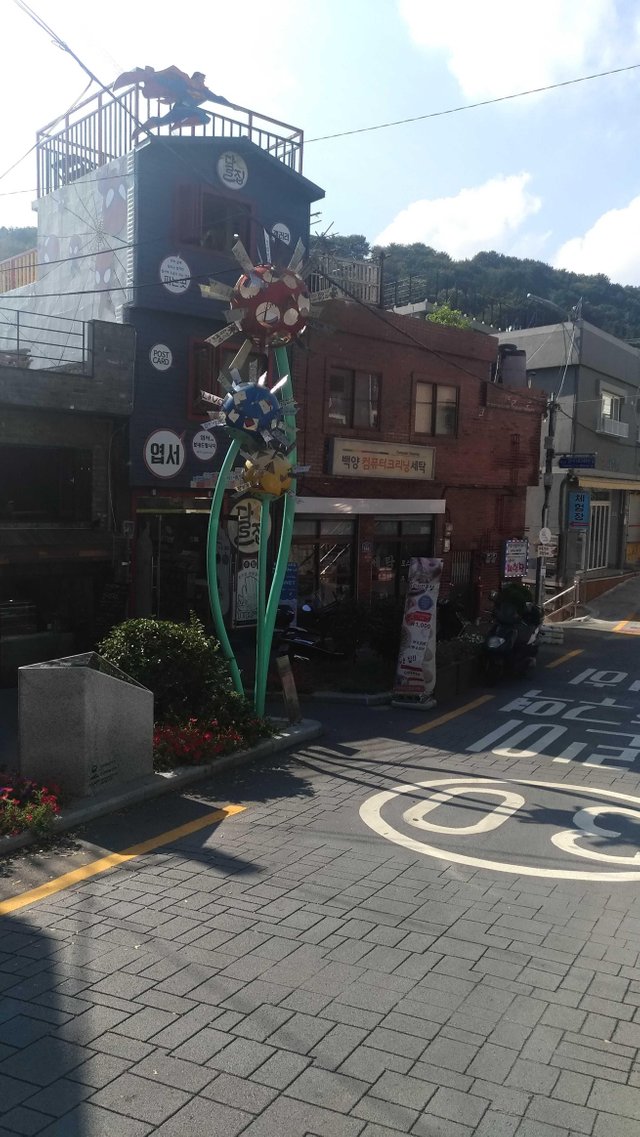 There are many artworks in the streets here.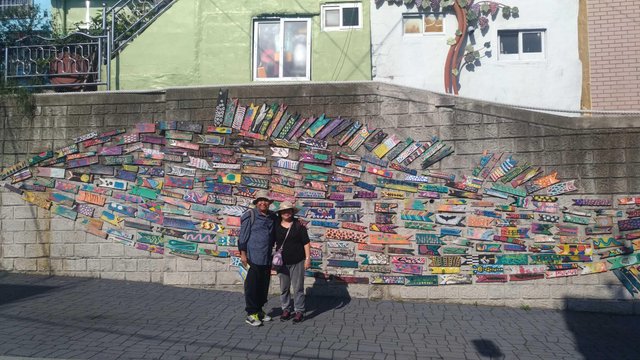 My wife and I standing in front of an artwork in the form of a fish.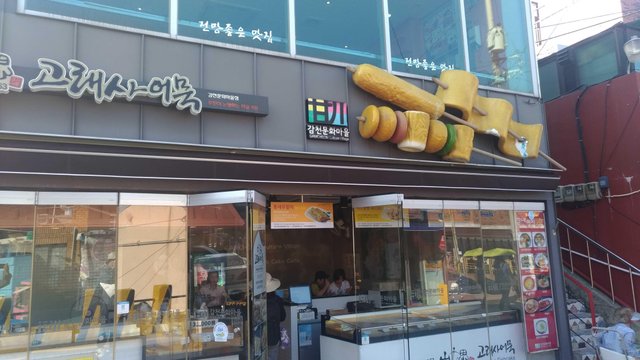 There are many shops selling everything from souvenirs to food and beverages. This particular shop is famous for fish cake.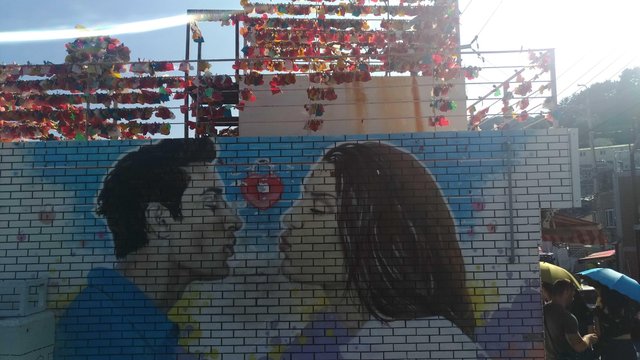 This is the place for lovers to express their undying love by throwing the keys to their lock.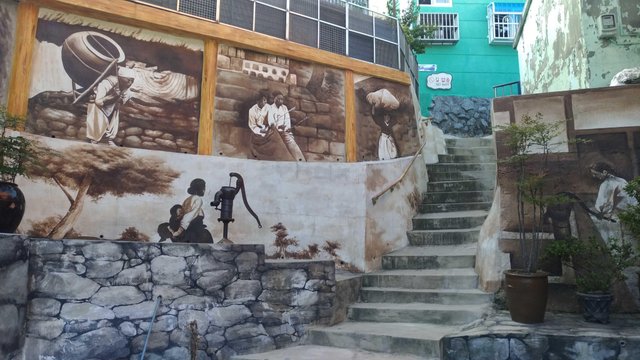 One of the narrow and winding alleys that can be found at the village.

Remember to laugh for laughter is the best medicine.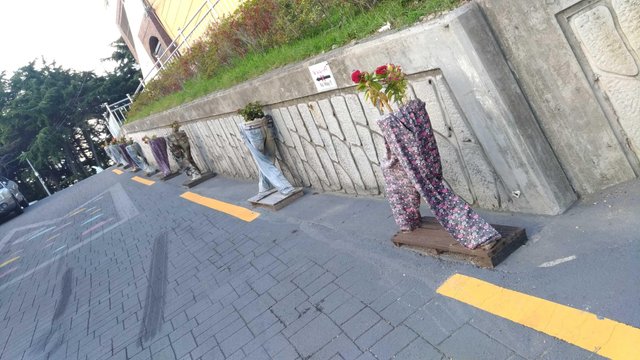 One of the more quirky artwork.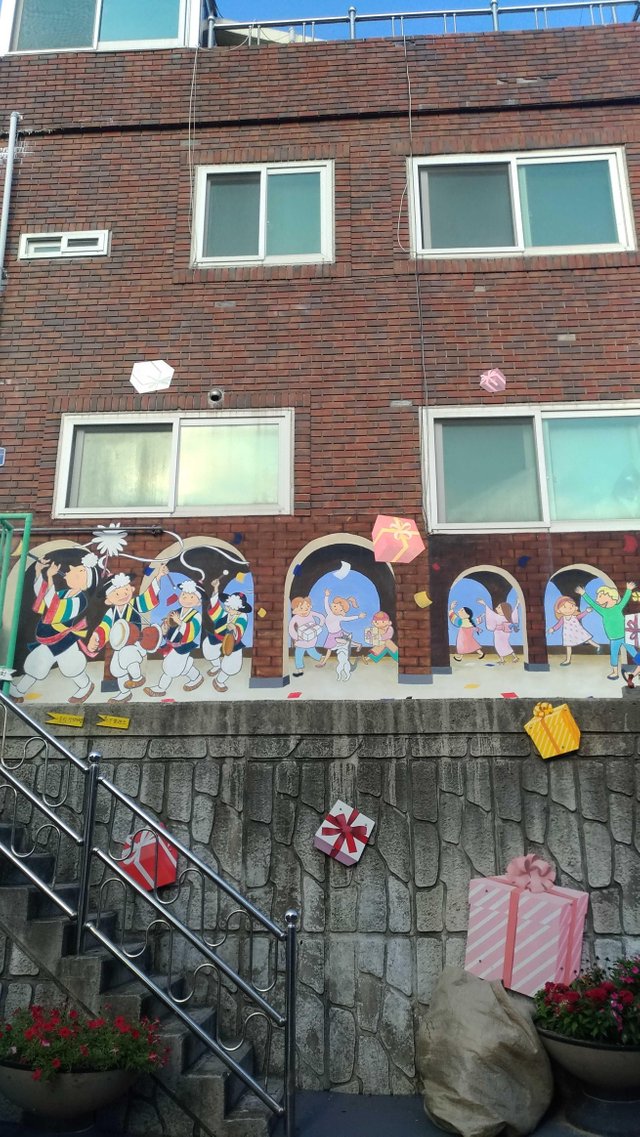 What makes this place so unique is that you do not know what artwork you will encounter next.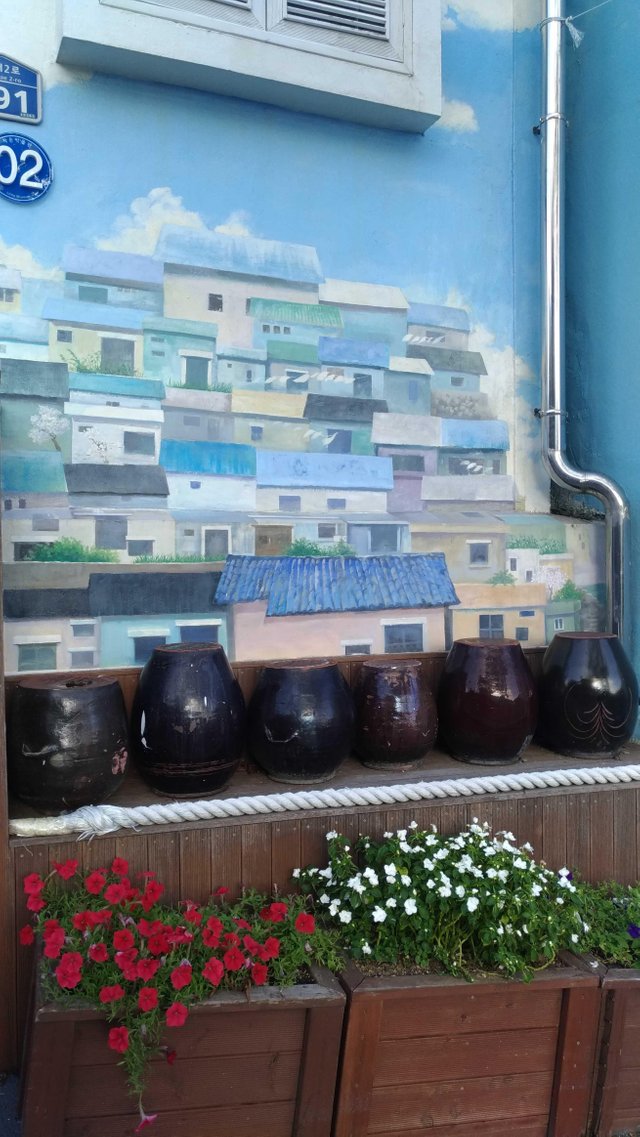 One of the exhibits in the Little Museum. As its name implies, the museum is really very little but entrance is free.
I spent an enjoyable afternoon at Gamcheon Cultural Village admiring works of arts amidst spectacular scenery. Even the bus ride from the Toseong Station was an adventure by itself as the bus went up the steep and winding road. Make sure you hold on tight.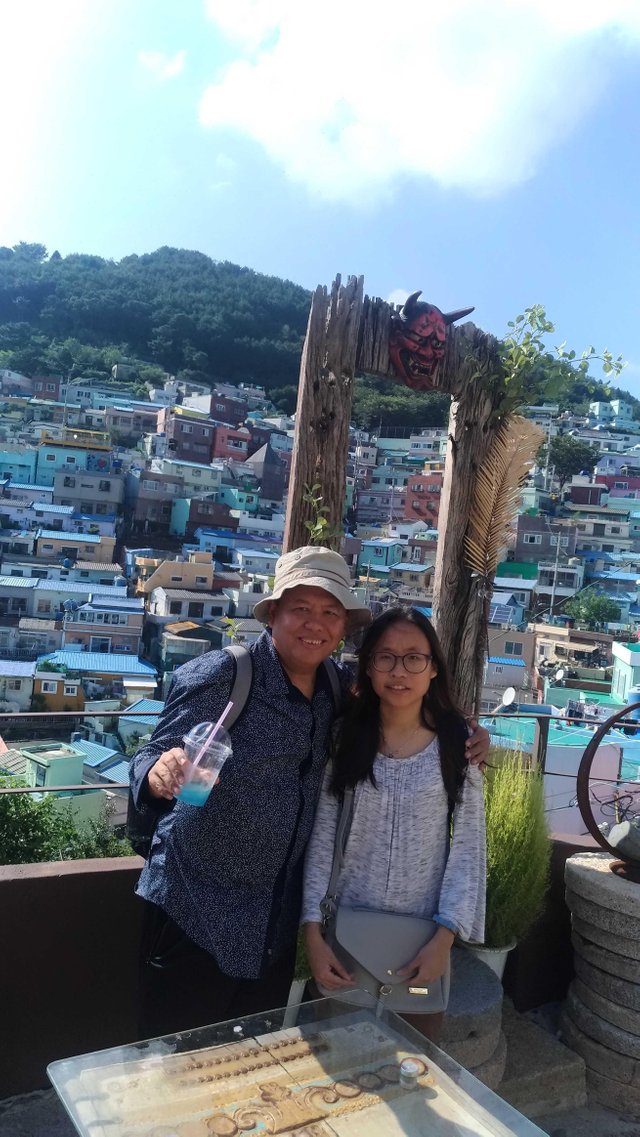 Do follow me as I explore the rest of Busan.